Tropical Storm Grace causes flooding in hard-hit Haiti, sets sights on Mexico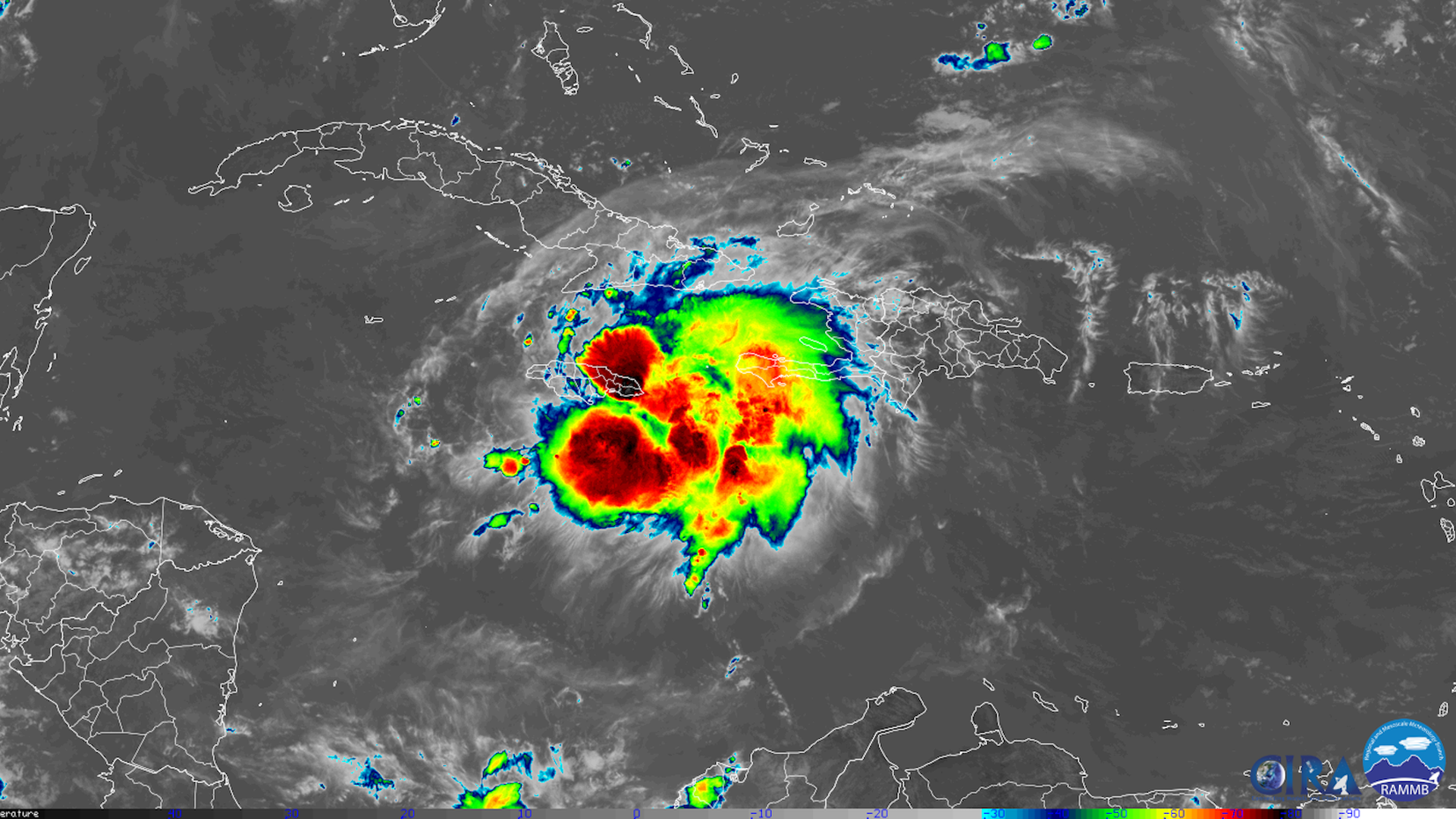 Tropical Storm Grace has been drenching Haiti with heavy rain of up to 15 inches just days after the country was hit by a devastating earthquake. Social media posts show flooded roadways and homes.
Why it matters: The storm, with relatively weak winds of 50 mph, brought heavy rains at a time when many families were staying in temporary shelters after their homes were destroyed during the earthquake.
Details: As of 11am ET, Tropical Storm Grace was near the northwest coast of Jamaica, and it was intensifying with maximum sustained winds of 50 mph. The storm is still producing heavy rains in Haiti and the Dominican Republic, with flooding and mudslides possible Tuesday.
What's next: The storm is expected to pull away from Jamaica by Tuesday night then intensify into a hurricane during the next two days as it moves west-northwest toward Mexico's Yucatan Peninsula.
After crossing the Yucatan, most computer model projections show Tropical Storm Grace reintensifying into a hurricane, though how strong this storm will become is subject to considerable uncertainty.
Ultimately, it is forecast to strike the Mexican coast south of Texas on Friday into Saturday.
Between the lines: There is a chance that the storm could intensify rapidly prior to its encounter with the Yucatan, given that it will be traversing extremely warm ocean waters with relatively favorable atmospheric conditions, but forecasting such bursts of intensity — which are becoming more common with climate change — is quite challenging.
Go deeper