Nabisco workers go on strike against outsourcing, longer hours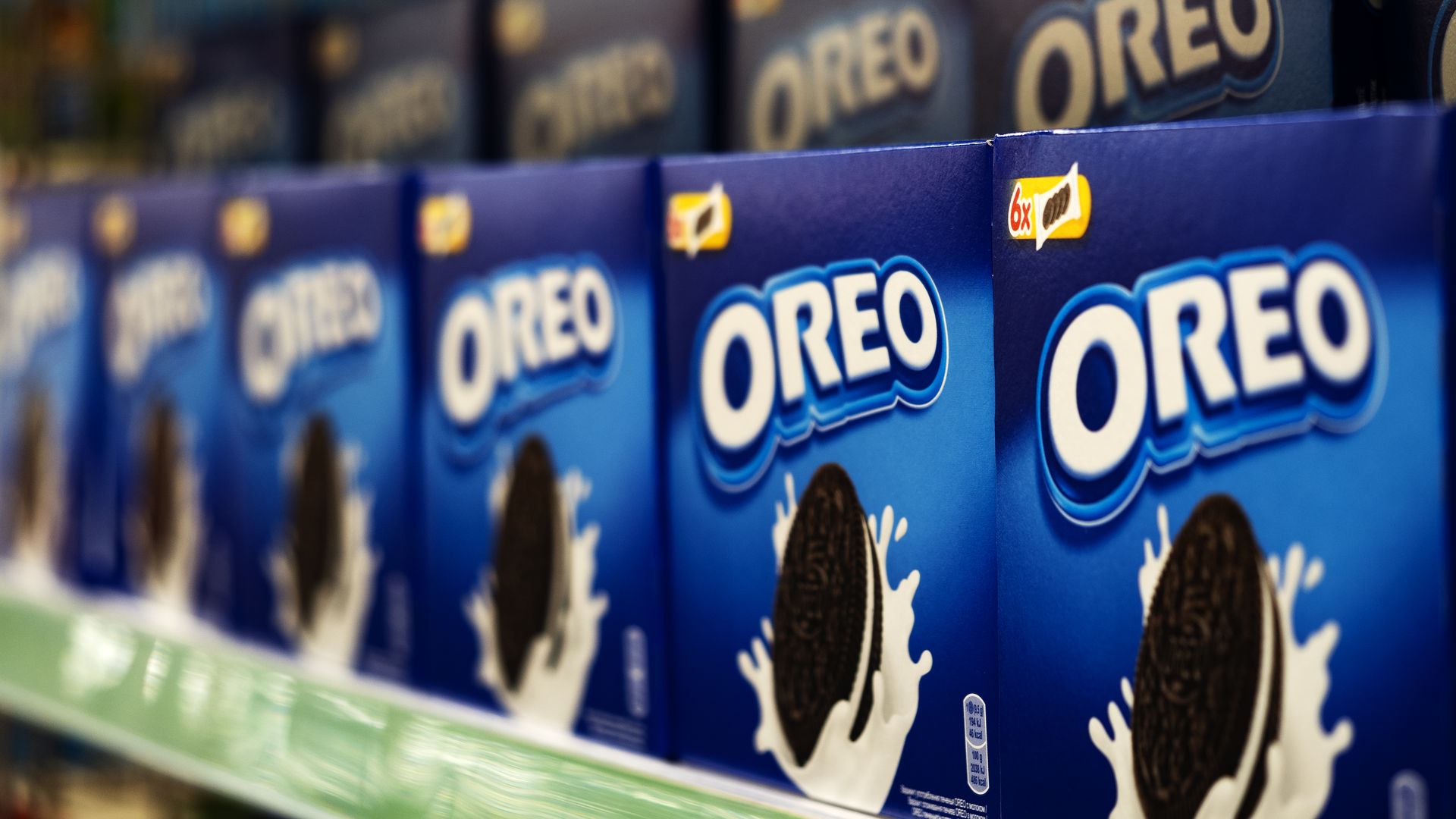 Hundreds of workers at Nabisco — the maker of popular snacks like Oreo cookies and Chips Ahoy! — have gone on strike, citing concerns about the "outsourcing of jobs to Mexico," and demands of contract concessions from parent company Mondelēz.
State of play: The strike began with a work stoppage and 24-hour picket lines at a location in Portland, Oregon, before spreading to Aurora, Colorado, and Richmond, Virginia. The workers are part of the Bakery, Confectionery, Tobacco Workers and Grain Millers International Union (BCTGM), which announced the strike.
The BCTGM has yet to reach an agreement with Mondelēz on new contracts, and union representatives told HuffPost the strike comes after years of frustration with the employer. They said Mondelēz has proposed changes to pay and health care coverage that would undermine the jobs.
The snack-maker has also proposed lengthening shifts and increasing mandatory work on weekends, per Vice News.
Worth noting: The strike comes after the consolidation of East Coast baking operations to the Richmond location, which resulted in the loss of several hundred jobs in Bergen County, New Jersey, Patch reports.
What they're saying: "BCTGM members across this Union and across the country are coming together in solidarity with our striking Brothers and Sisters to take a stand against Nabisco's shameful and destructive disregard for workers, their families and the communities in which they live," the union's statement reads.
The other side: "Our goal has been — and continues to be — to bargain in good faith with the BCTGM leadership across our U.S. bakeries and sales distribution facilities to reach new contracts that continue to provide our employees with good wages and competitive benefits," Mondelēz wrote in a statement.
Go deeper