In photos: Satellite images show crowds at Kabul airport in Afghanistan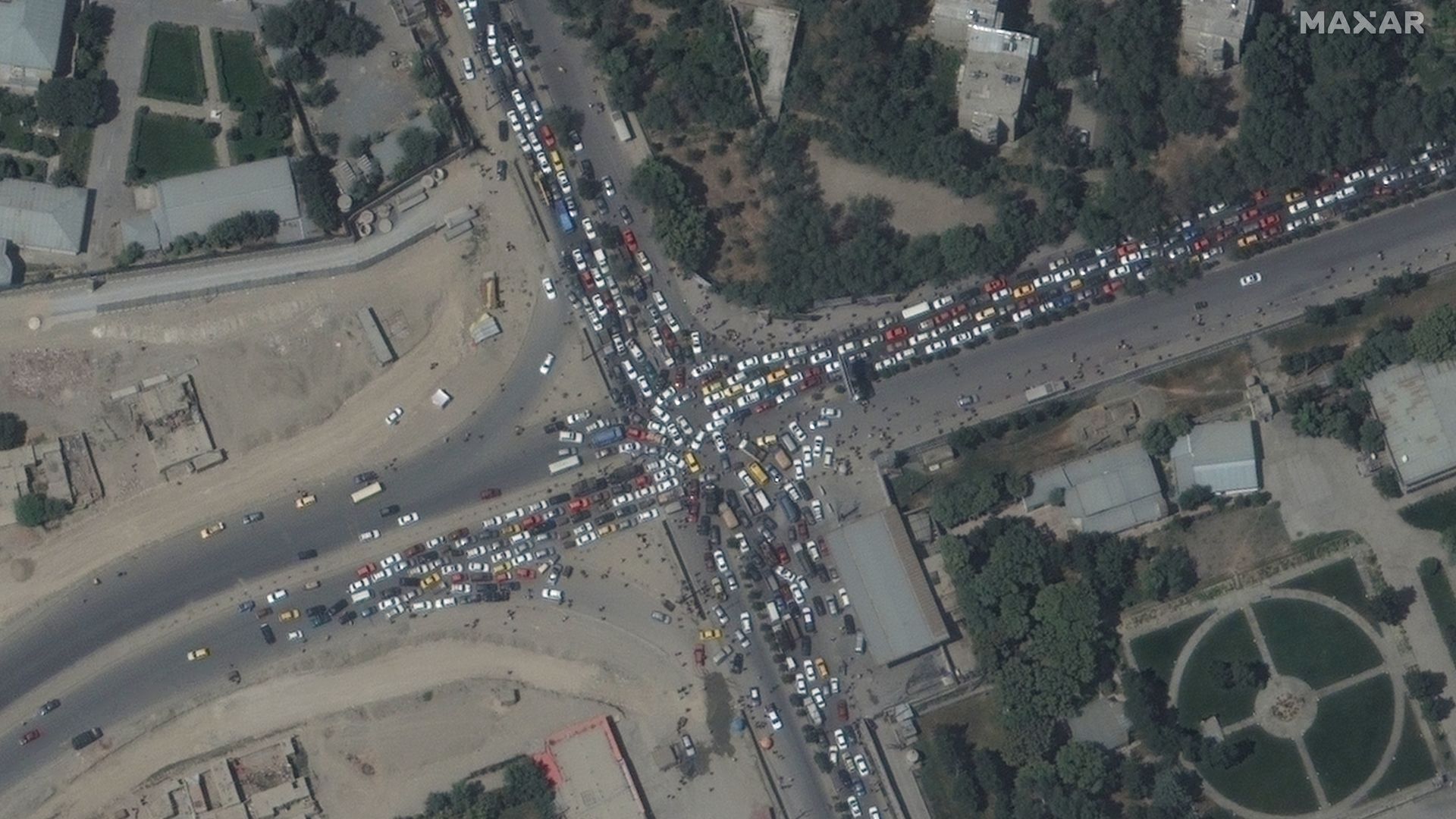 Satellite photos taken from space Monday show the crowd of thousands of Afghans attempting to flee the country after the Taliban took over.
Why it matters: Thousands of Afghans stormed the airport runway in a desperate effort to flee the Taliban. Afghans were seen clinging to planes taking off and crowding the tarmac in an attempt to escape. Seven people were reported dead from the chaos at the airport.
Flights at the international airport in Kabul resumed Tuesday to evacuate civilians and diplomats.
One of the satellite images shows a Turkish Airlines plane preparing to take off. Security forces can also be seen near one of the airport's main runways attempting to prevent crowds of people from moving toward other aircraft and from blocking flight operations.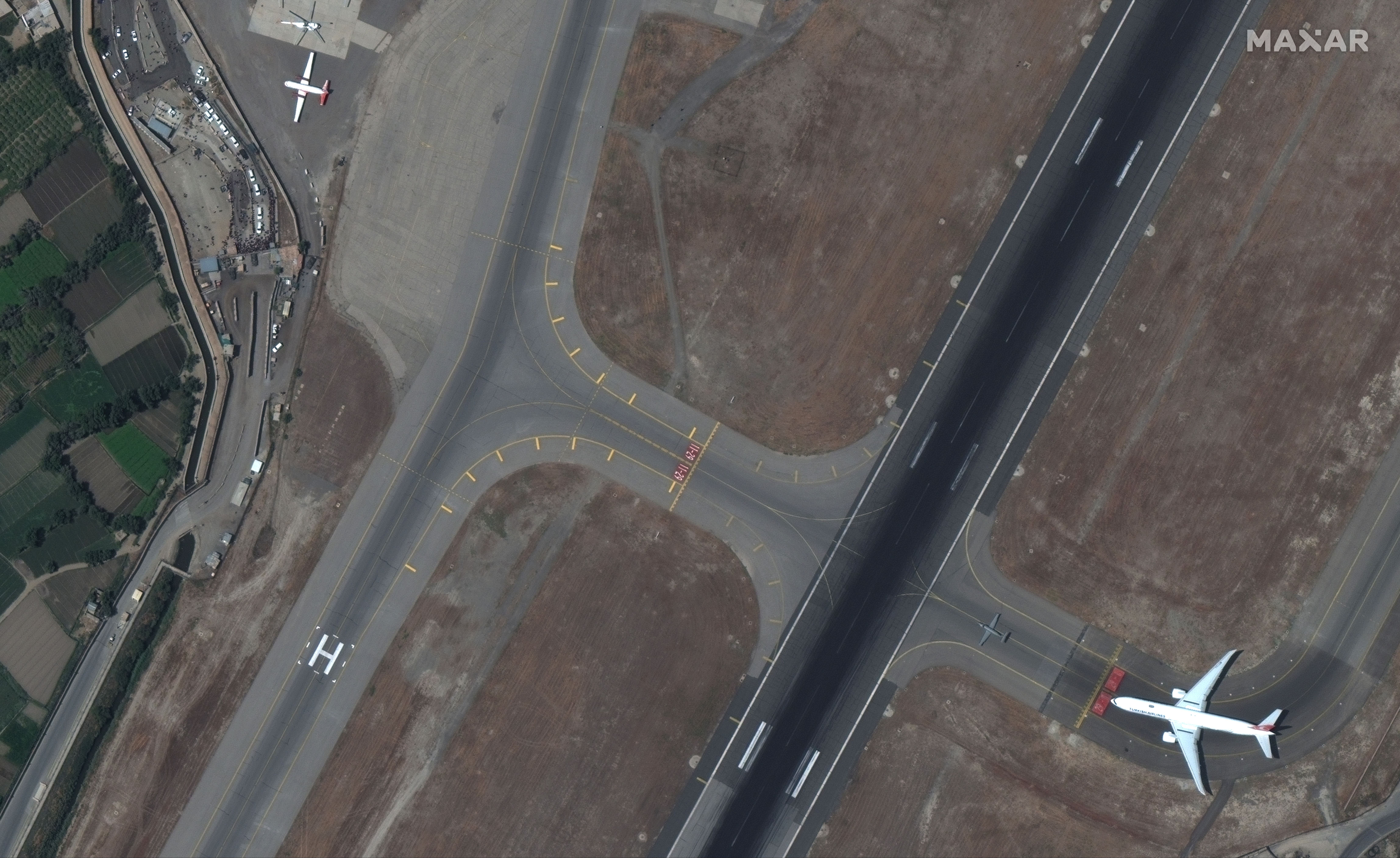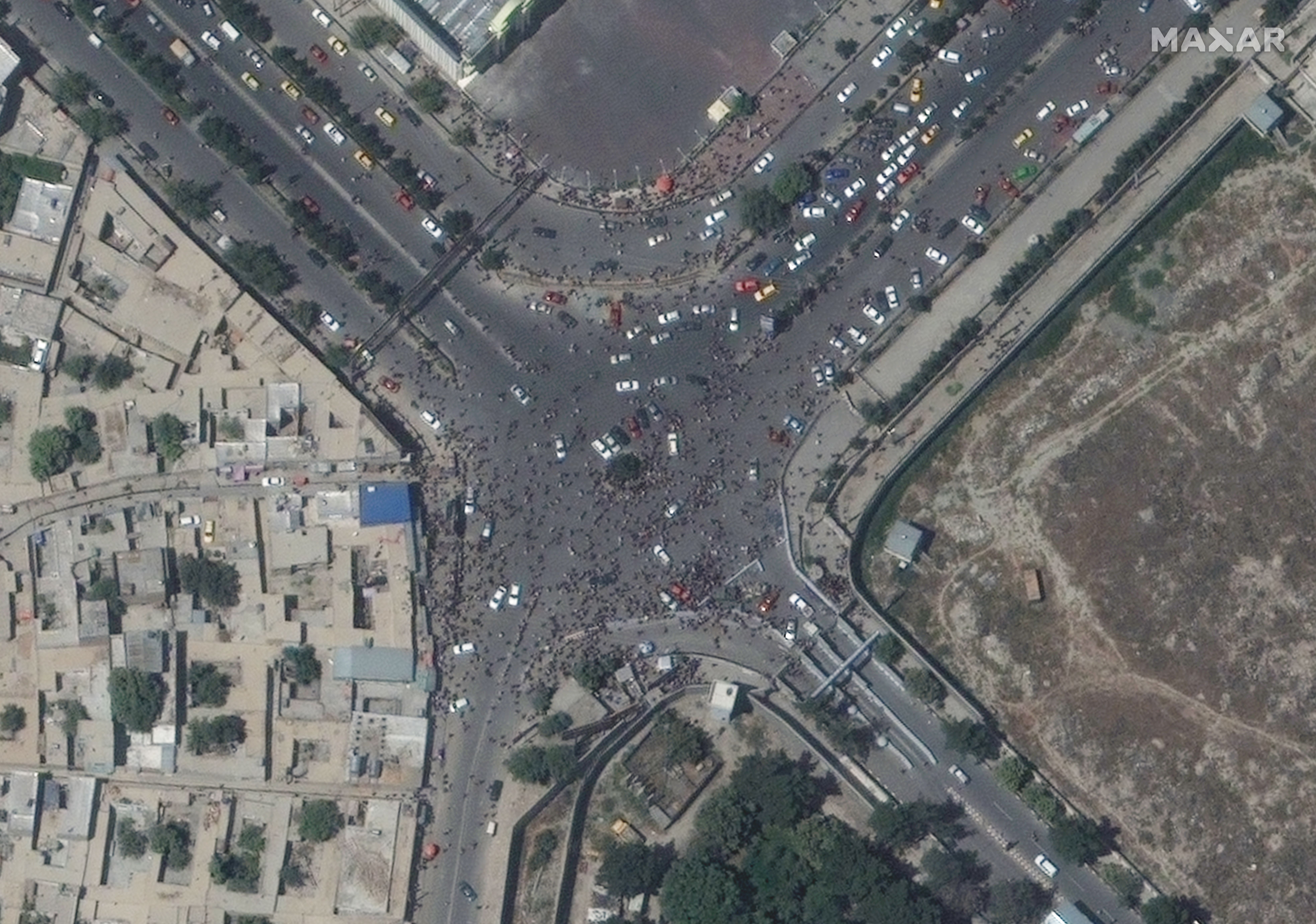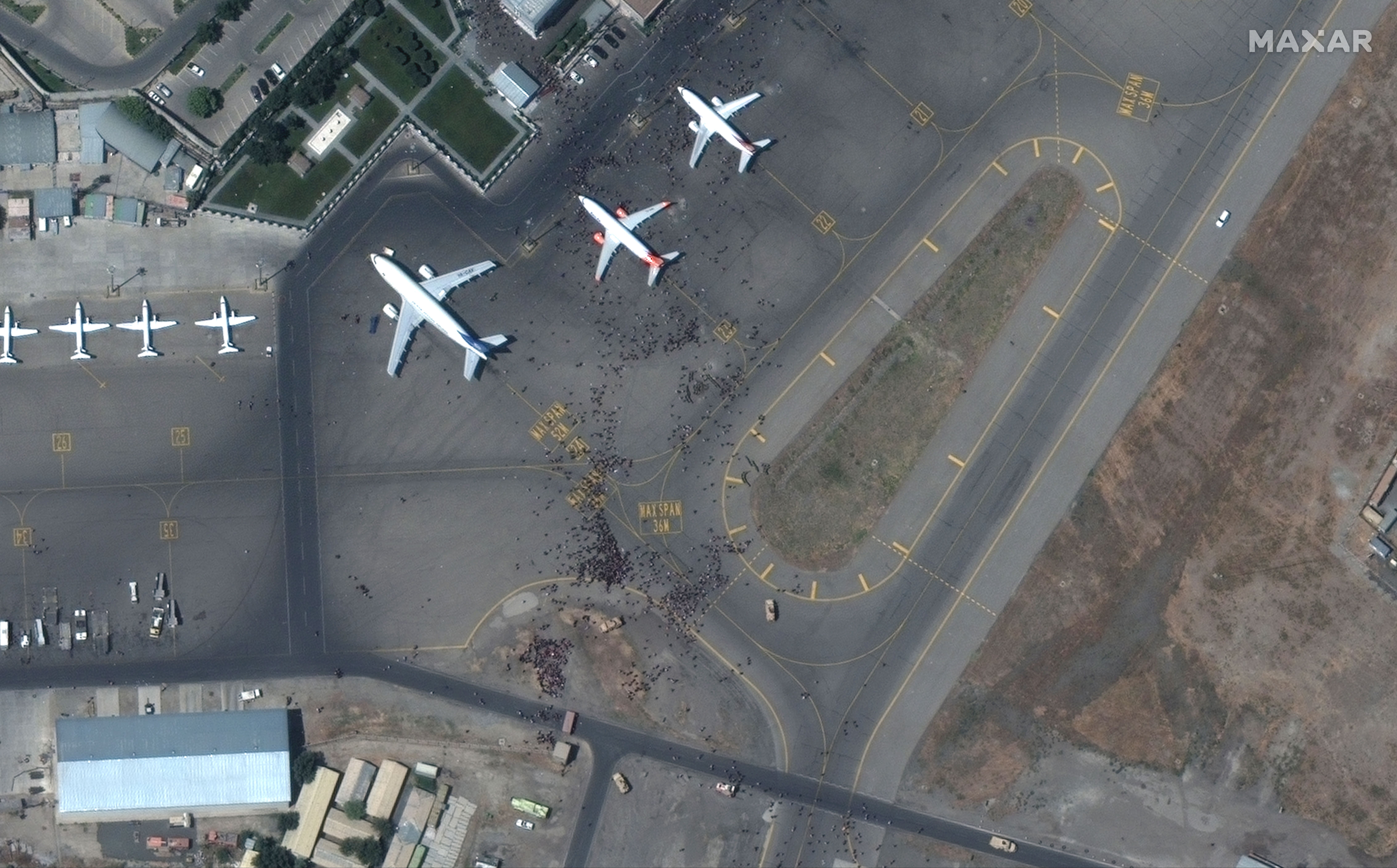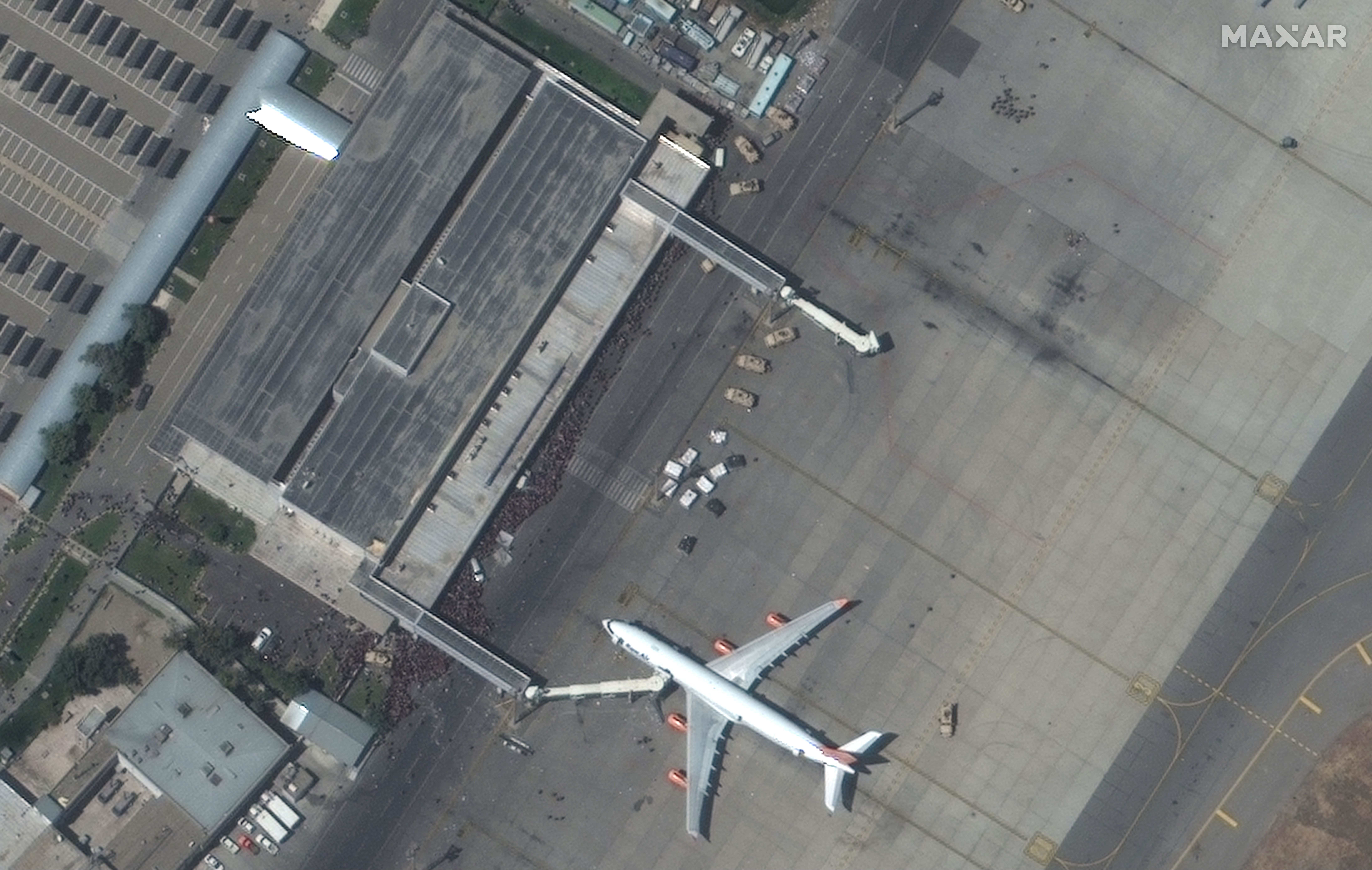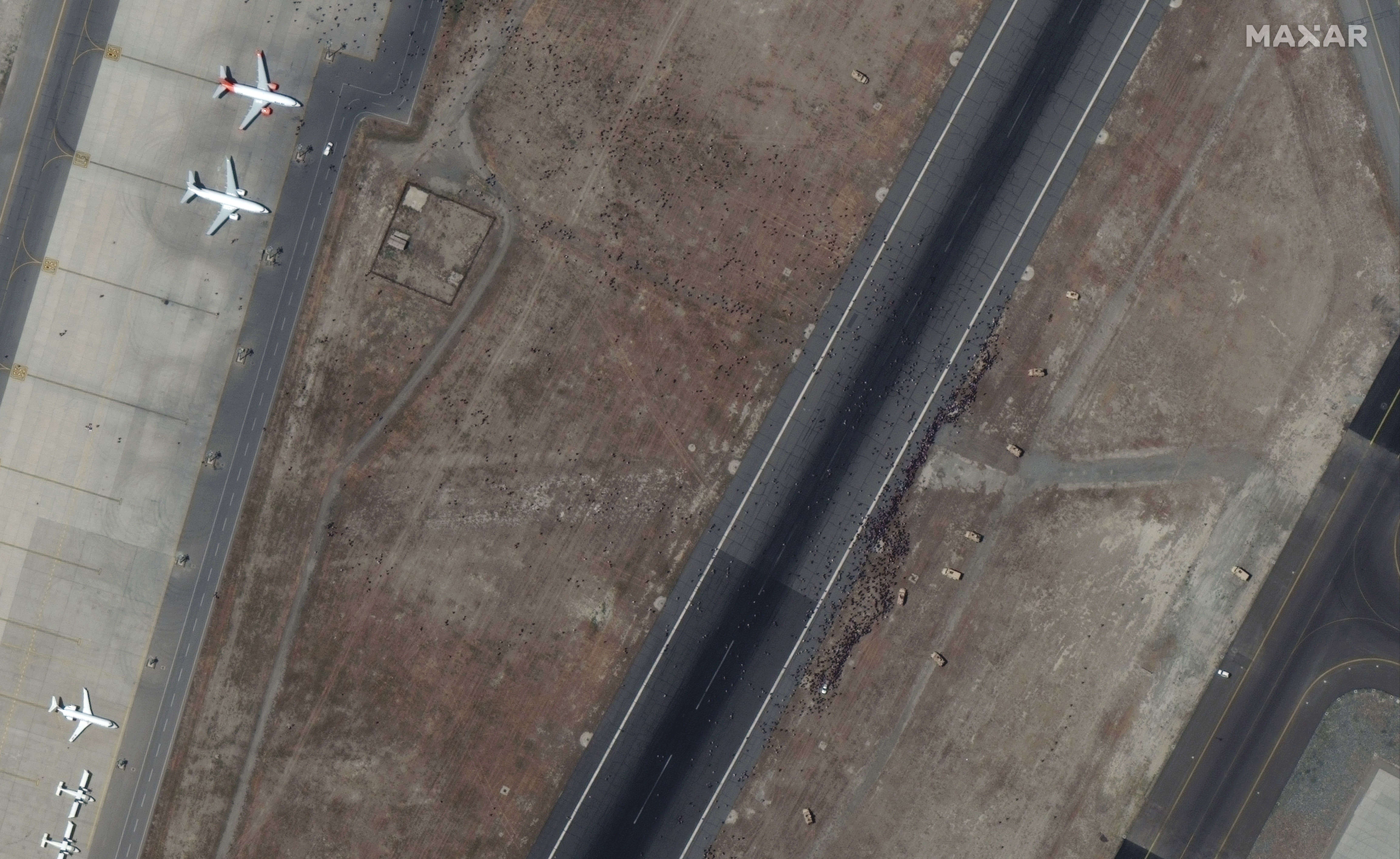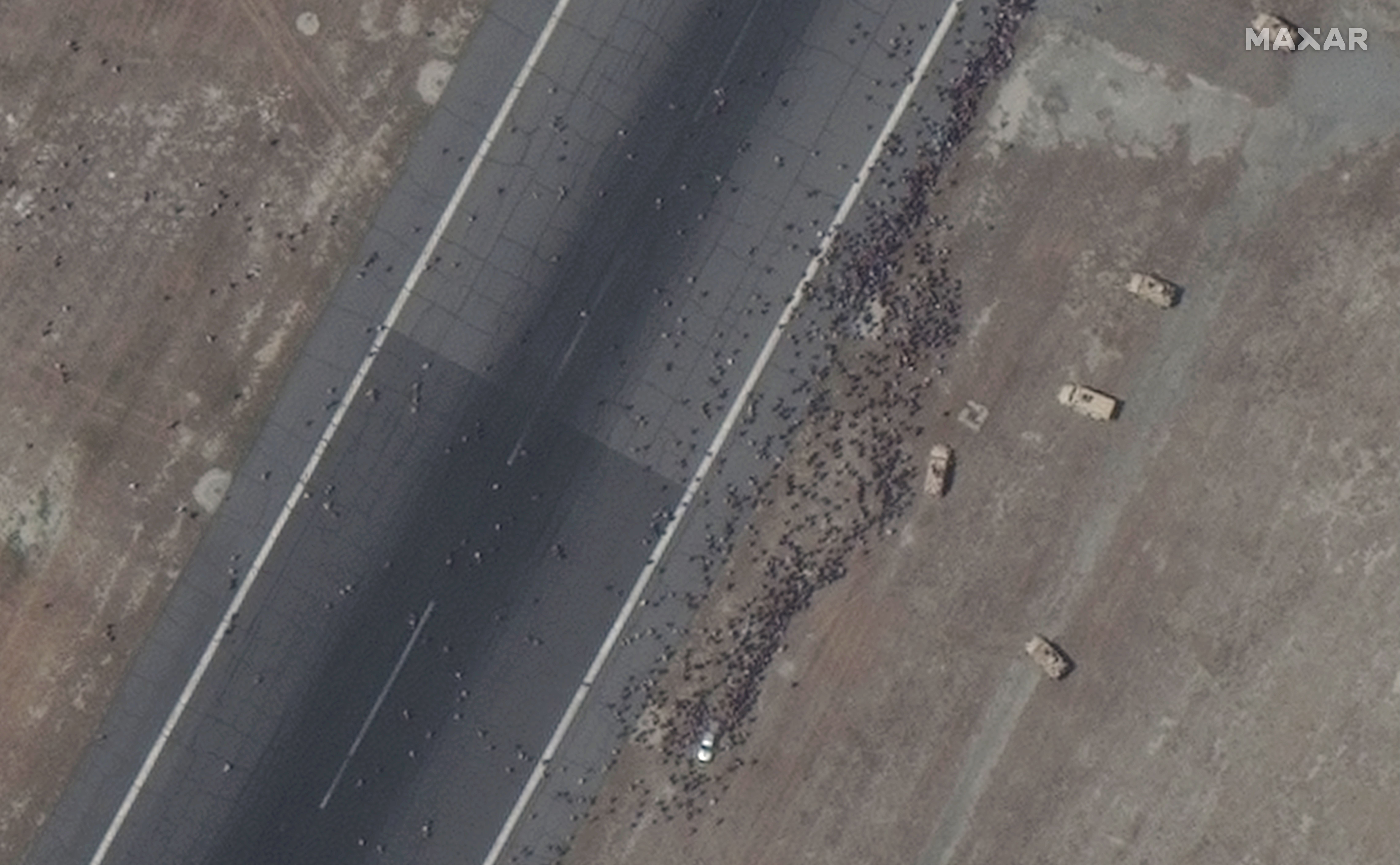 Go deeper