COVID causes back-to-school supply shortages, price increases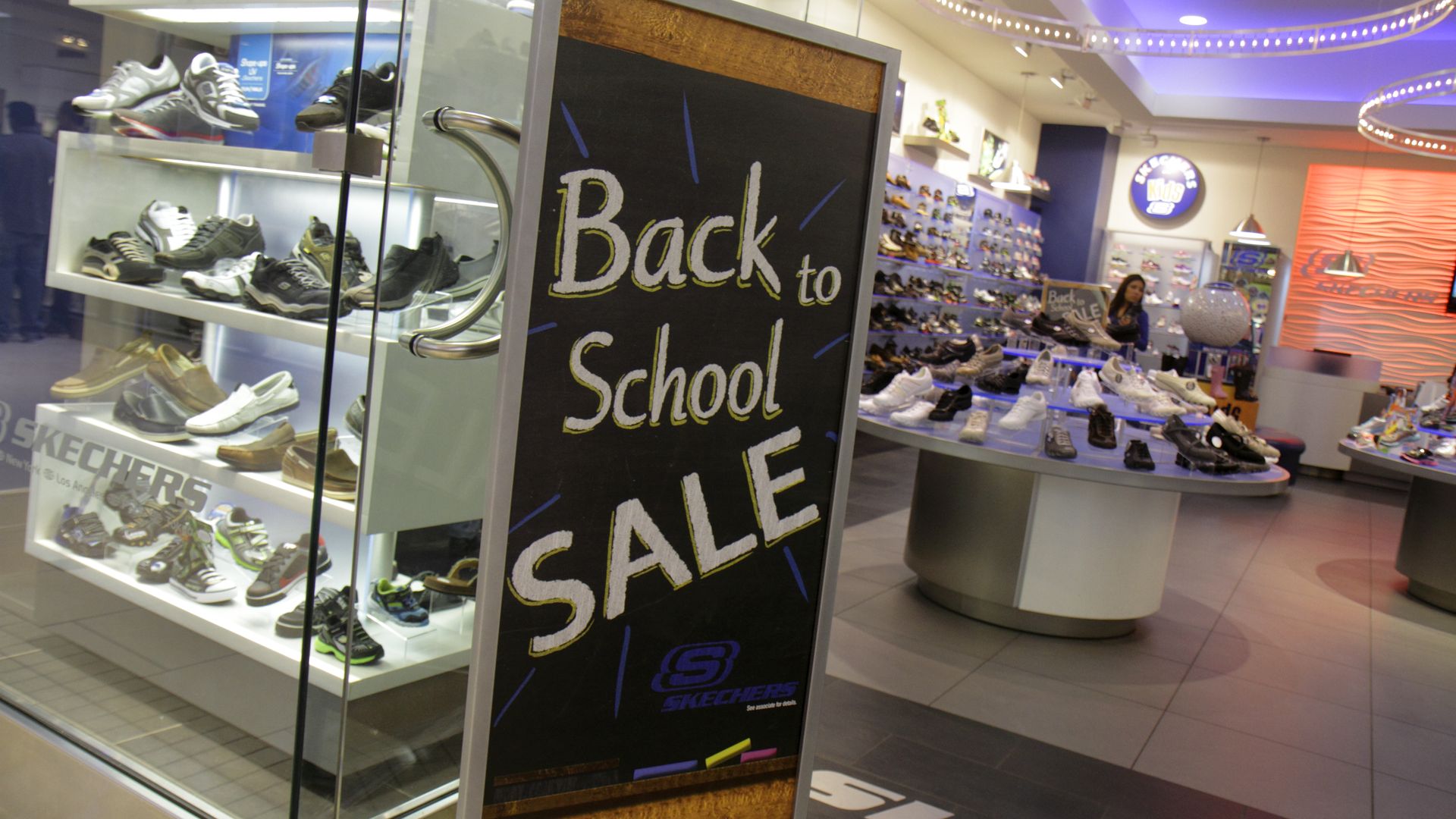 As more students return to the classroom in the coming weeks, parents across the country are finding back-to-school shopping even more stressful due to a shortage of supplies and rising prices.
Driving the news: Back-to-school products are expected to be in tight supply and more expensive this year due to more classrooms fully reopening after a year of virtual learning and supply chain issues as a result of COVID-19, USA Today reports.
Customers can expect to pay anywhere from 10% to 15% more on apparel and supplies due to a 6% inflation in apparel, per USA Today.
In Takoma, Washington, Dale Fusch, the president of teacher supply store Strictly for Kids, said suppliers have raised prices "multiple times."
In Houston, Texas, there's concern among parents they won't be able to find khakis and polos that meet dress code requirements, ABC13 found.
In Cincinnati, Ohio, there were no Disney backpacks to be found, ABC9 reported.
The big picture: Retail experts are predicting that items such as backpacks, stationary and laptops may be in short supply through August.
Families with children in elementary through high school plan to spend an average of $848.90 on school items, which is $59 more than last year, per the National Retail Federation.
USA TODAY found that Target and Walmart stores in Florida and California had well-stocked school supply sections.
"Consumers seem to be aware of some of these challenges, which is why more are getting their back-to-school shopping out of the way earlier than usual," said Neil Saunders, managing director of consultancy GlobalData Retail, per USA Today.
Go deeper