Biden speaks with Boris Johnson in first foreign call since Afghanistan's fall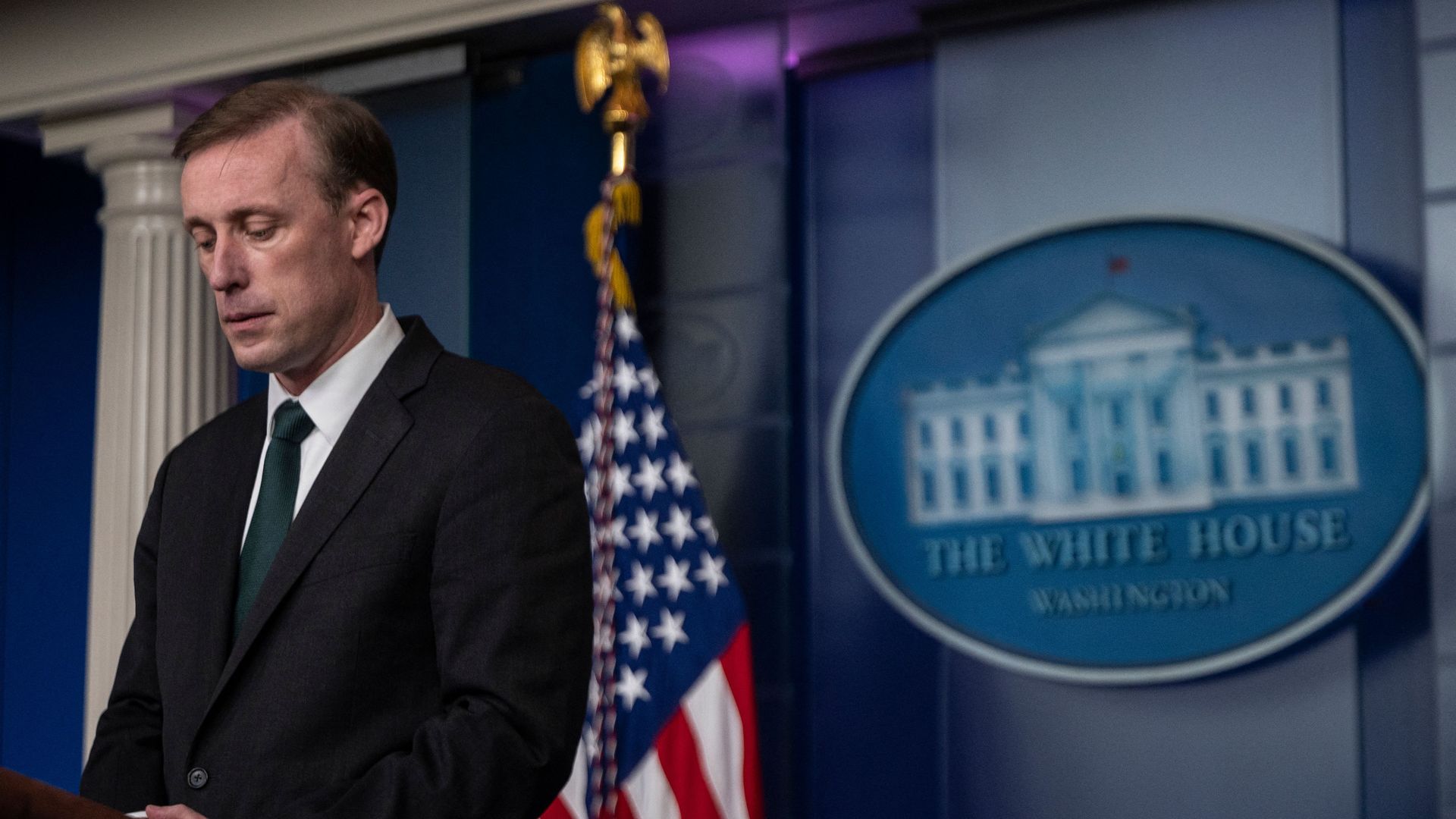 President Biden spoke to U.K. Prime Minister Boris Johnson today about the developing situation in Afghanistan — his first talk with a world leader since the nation's government fell to the Taliban, per a White House readout of the call.
The bottom line: The pair discussed the "need for continued close coordination among allies and democratic partners," and agreed to hold a virtual G7 leaders' meeting next week to discuss a common strategy and approach.
State of play: The Pentagon confirmed Tuesday that the U.S. military has secured Kabul's international airport, and evacuations for civilians and diplomats have resumed. National security adviser Jake Sullivan said at a press briefing Tuesday the administration is working with other countries to coordinate flights out of Afghanistan "to help them get their people out."
Sullivan said the Taliban has assured the administration they will allow the safe passage of civilians to the airport, and that Americans on the ground have been told to go there.
"We intend to hold them to that commitment," Sullivan said about the Taliban's promise of safe passage.
The big picture: Sullivan said Biden and his administration take responsibility for "every decision" made by the U.S. about the withdrawal, but he added there were "other parties" responsible for how it played out.
The administration was "clear-eyed" about the possibility of a Taliban takeover when it made the decision to withdraw, he said.
Asked if U.S. troops would remain in Afghanistan past the Aug. 31 deadline if all Americans aren't evacuated by then, Sullivan said he wouldn't "comment on hypotheticals."
Responding to a follow-up question on whether the U.S. would commit to getting any Americans on the ground out past that deadline, Sullivan said "that's what we're doing right now."
Sullivan called the chaotic scenes from Kabul's airport Monday "heartbreaking," but said that Biden had to consider the "human costs of the alternative path as well."
Sullivan said his heart "truly, deeply" goes out to the Afghan women and girls whose rights stand to be curtailed by the Taliban, but reiterated that the "alternative choice had its own set of human costs and consequences" that would have involved more American loss of life.
"What has unfolded over the past month has proven decisively that it would've taken a significant American troop presence — multiple times greater than what President Biden was handed — to stop a Taliban onslaught. And we would've taken casualties."
— Jake Sullivan
Of note: Addressing concerns of potential terrorist threats from the Taliban's resurgence in Afghanistan, Sullivan said the U.S. would deal with this as it does in many other countries — without a permanent military presence.
Editor's note: This post has been updated with information on Biden's call with U.K.'s Boris Johnson.
Go deeper