"Avengers" game attempts a comeback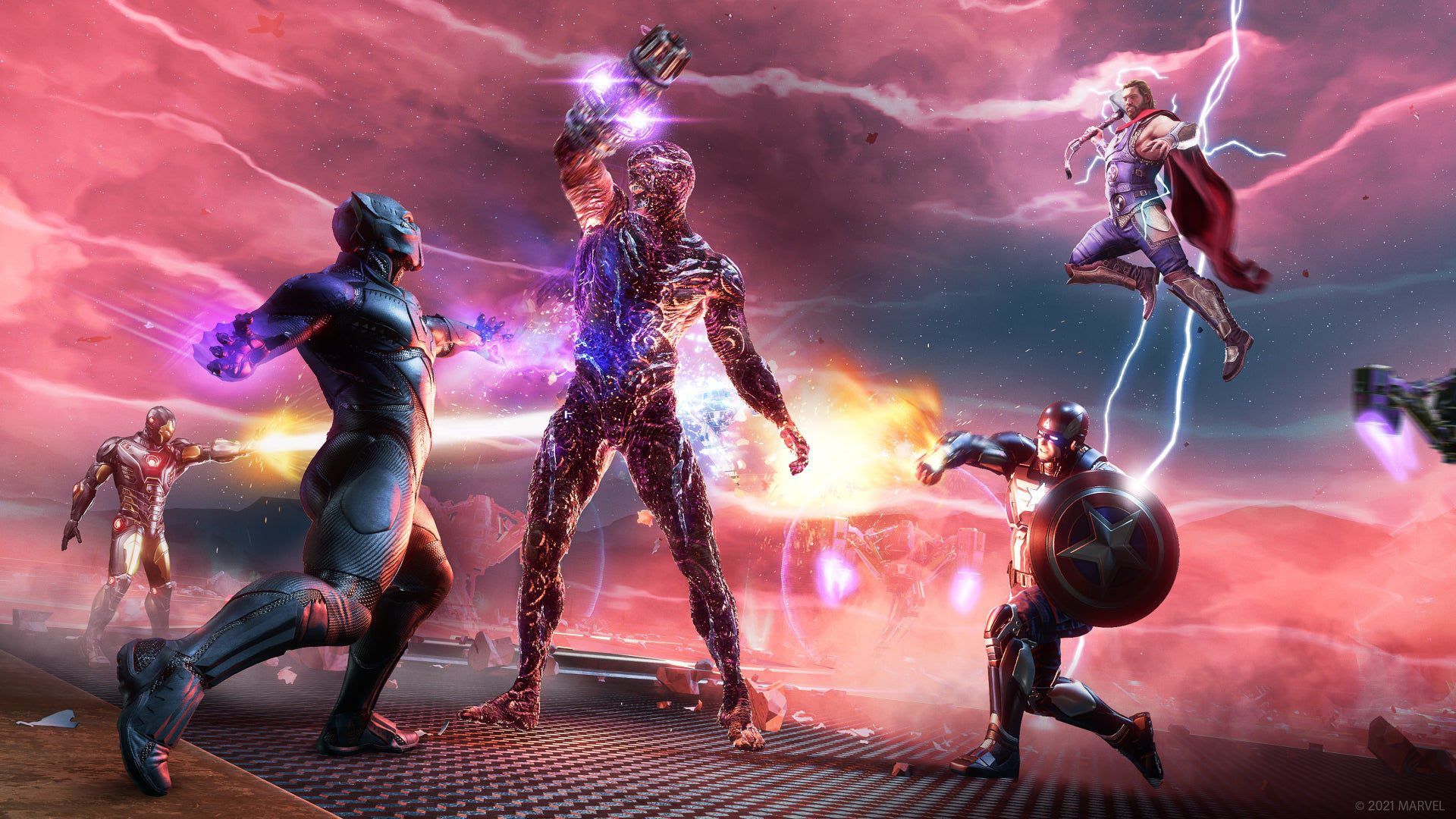 "Marvel's Avengers" is running out of time to stage a comeback.
Why it matters: Launched last September with high expectations, "Avengers" was the stuff of game execs' dreams — globally popular franchise + top development studio + live-service business model focused on players remaining engaged long-term. So its failure is all the more cautionary.
Sales figures aren't public, but publisher Square Enix reported losses of tens of millions of dollars in its gaming division in the quarters following "Avengers'" release.
The game isn't popular. On PC service Steam, for example, its low average player count can't get it into the platform's top 100 games.
State of play: Today, the game is getting a new free downloadable expansion called "War for Wakanda" that adds Black Panther, a new region and new missions, all as a hope to revive interest. (Disclosure: A close friend helped write the expansion, but we haven't discussed it.)
These kinds of post-release additions are usually meant to make a hit game more popular.
For "Avengers," which industry analyst David Gibson estimates cost its publisher around $200 million, the needed boost is more dire.
Between the lines: The game's problems are myriad, according to Forbes gaming reporter Paul Tassi, who tells Axios he's logged 300 hours in it.
There are the disappointing post-release offerings, which have trickled out modes and characters on a schedule impacted by the pandemic and California wildfires near lead studio Crystal Dynamics.
But there are more fundamental problems, Tassi said: A good story mode and enjoyable combat system are undermined by an "interminable grind" in the so-called endgame.
Games like "Avengers" often hook players with the chance to unlock "loot," or gear, that makes their character better and cooler to look at. But Tassi notes the loot in "Avengers" doesn't appear on your character, reducing the appeal of the hunt.
What's next: Square Enix was able to at least briefly boost player counts by offering the game for free last month, suggesting a shift in business models that focuses on paid add-ons could entice more players.
Go deeper