Atari reports losses, 45% decline in licensing revenue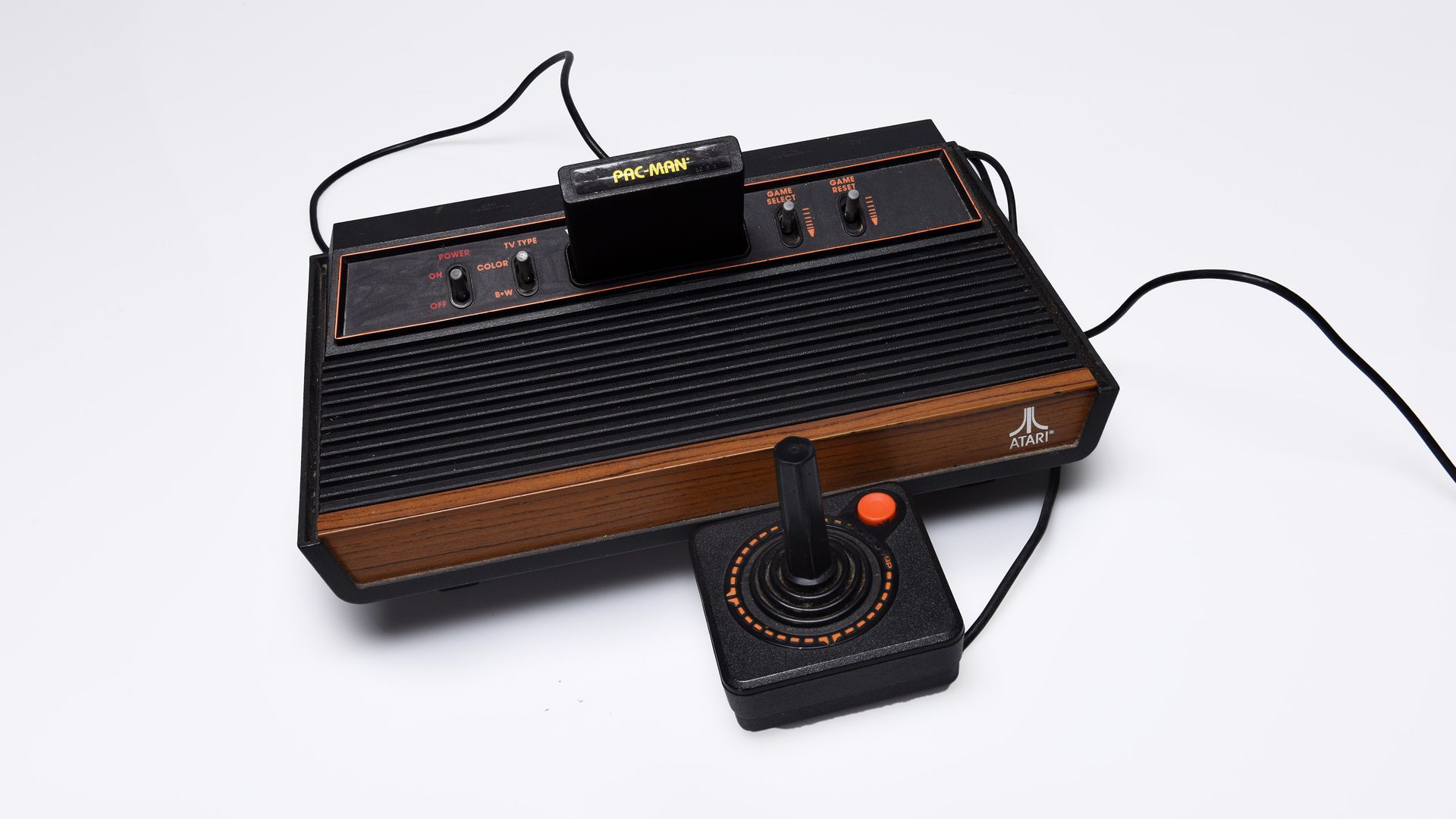 The newest version of legendary gaming company Atari is in the red for the year, reporting a loss of €5.2 million ($6 million) for the past year.
Why it matters: The current Atari announced an eyebrow-raising restructuring this spring, and signs of success are still a long way off.
The company says its drop in annual revenues came in part from a 45% decline in licensing revenue blamed on the COVID-19 pandemic as well as a "slowdown in the video game division."
Between the lines: As of April, Atari said it's focusing on two approaches: a gaming division and a division to sell Atari goods via blockchain.
On the gaming front, it now sells a new version of the Atari VCS system, is planning an early 2022 release of a new version of the classic Atari game "Food Fight" and says it will release more of its classics on major game consoles.
Its blockchain business involves support for an Atari Token cryptocurrency and the sale of NFTs, which it says have grossed $1 million.
Defending the Atari trademark is its own viable revenue stream, netting the company $2.8 million in cash settlements over the past three years, the company notes.
The Atari that is doing all this is a distant relation from the classic American company of the 1970s and '80s that produced "Pong," "Asteroids" and "Missile Command."
Numerous buyouts, bankruptcies and brand handovers have led to the current Atari, headquartered in France.
Restructurings and revival attempts are common for a brand still known for its increasingly distant past.
What's next: Atari turns 50 next year.
Go deeper