Female mayor in Afghanistan says she is waiting for Taliban to come and kill her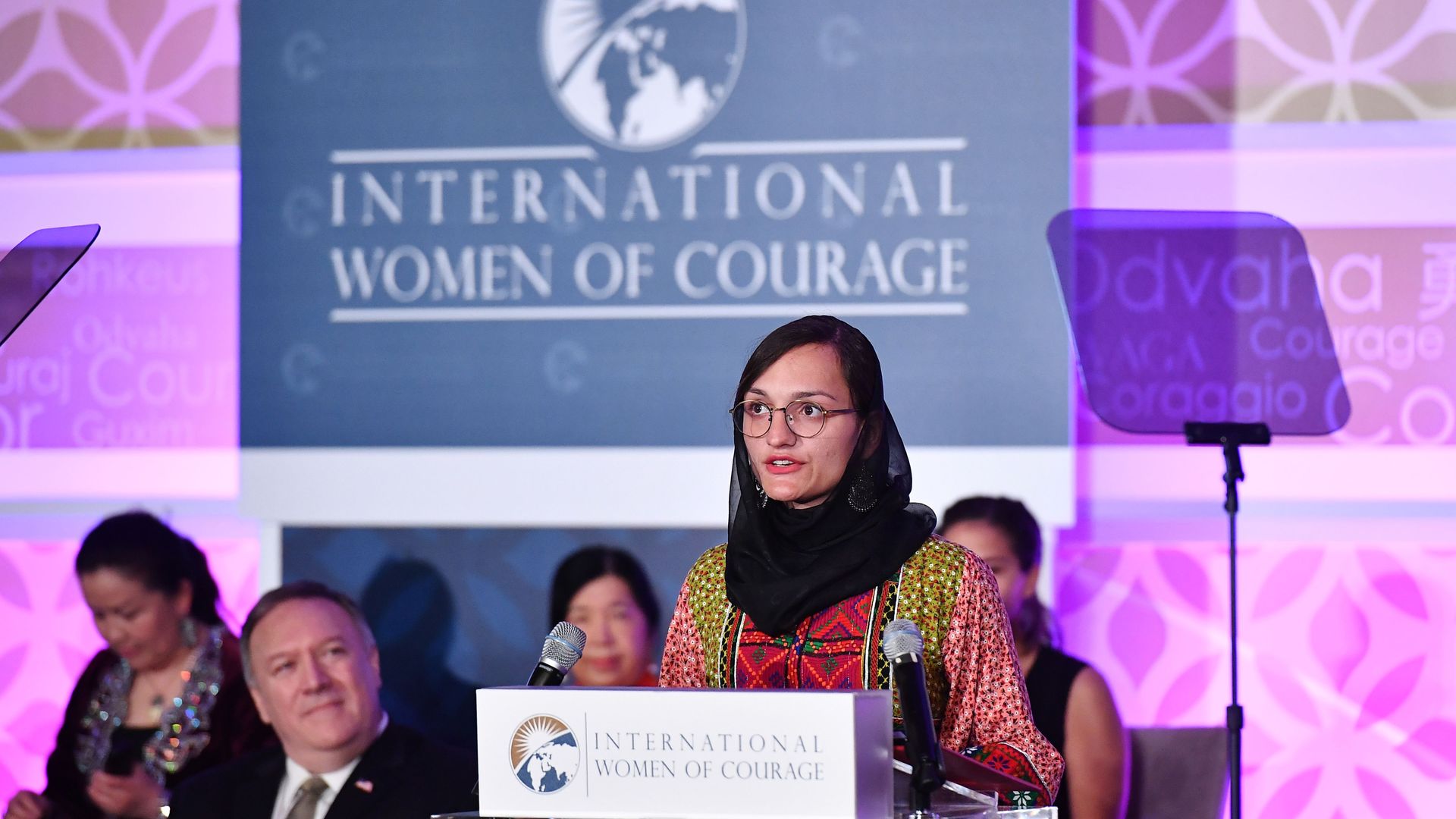 Zarifa Ghafari, Afghanistan's youngest mayor and the first female mayor in the Maidan Wardak province, told iNews that she is waiting for the Taliban to come and kill her, as no help awaits her and her family.
Why it matters: The Taliban's victory this week signaled fear for many Afghan women and girls, who stand to lose hard-won rights to education, employment and everyday freedoms under Taliban rule.
The big picture: Ghafari became mayor of the city of Maidan Sharh in 2018 and has been a women's rights advocate for years.
What she's saying: "I'm sitting here waiting for them to come. There is no one to help me or my family," Ghafari told iNews on Sunday.
"[T]hey will come for people like me and kill me. I can't leave my family. And anyway, where would I go?"
Go deeper: Afghan women and girls fear for their futures after Taliban victory
Go deeper