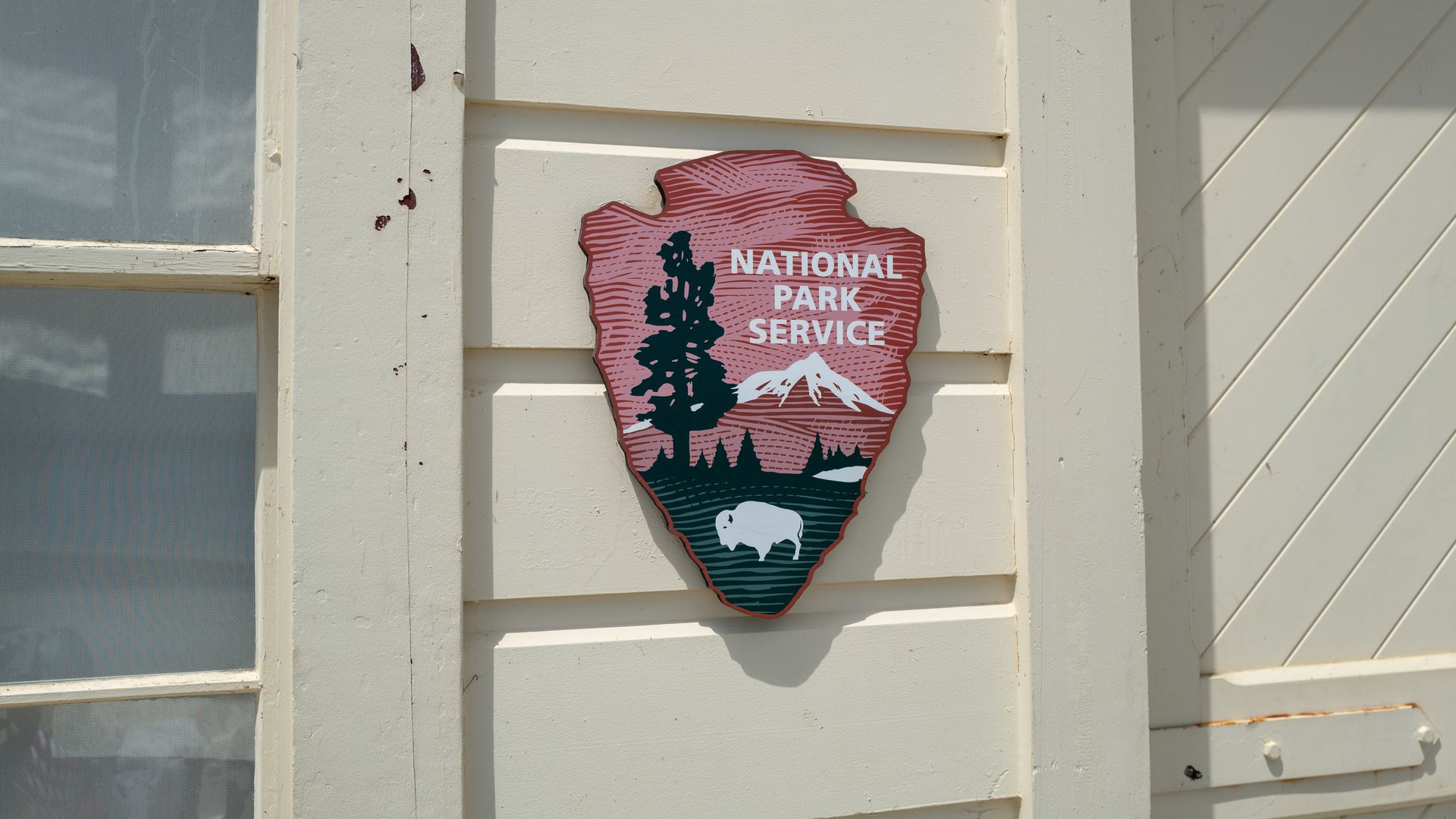 The National Park Service announced on Monday that all visitors and employees will be required to wear a mask inside NPS buildings and in crowded outdoor spaces, regardless of vaccination status.  
The big picture: Coronavirus restrictions in the parks were relaxed earlier this year but the new policy will go immediately into effect.
Earlier this summer, parks across the U.S. were overflowing with a crush of tourists, leading to increased issues with congestion, traffic jams, user experience, strain on staff and increased damage to the parks, Axios' Alayna Treene reported.
"Visitors to national parks are coming from locations across the country, if not across the world," said NPS Deputy Director Shawn Benge. "Because of this, and recognizing that the majority of the United States is currently in substantial or high transmission categories, we are implementing a service-wide mask requirement to ensure our staff and visitors' safety."
Go deeper