Federal watchdog warns of foreign money in U.S. politics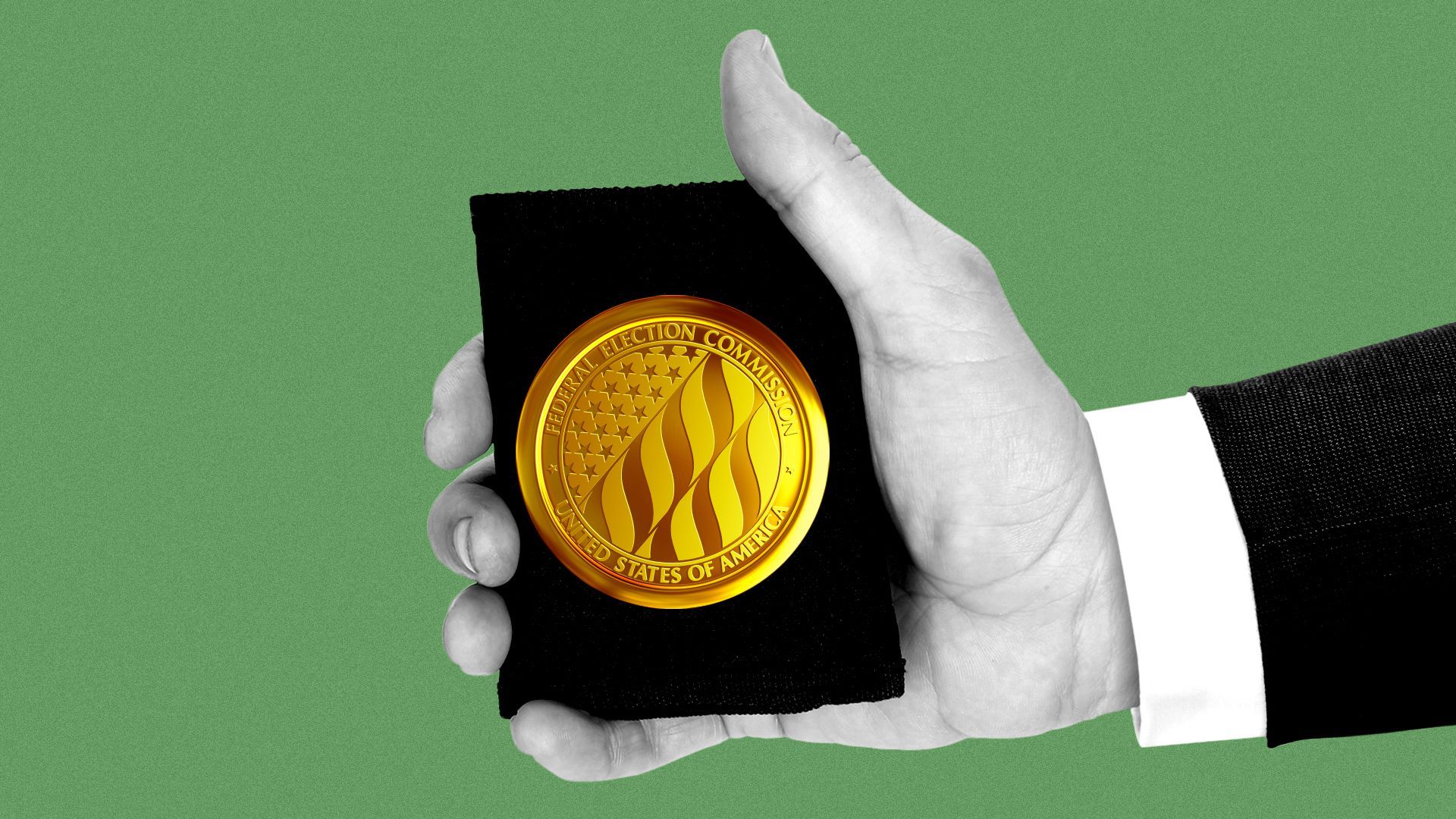 Lax oversight of illegal foreign money in U.S. elections presents a serious national security risk, a federal watchdog said on Monday.
Driving the news: The Federal Election Commission's Office of Inspector General flagged serious concerns in a report published on Monday.
The report doesn't allege any specific acts of wrongdoing or impropriety. But there's a theme to its findings: Political money is not being effectively monitored and regulated. It also recommended evaluating and updated policies on ethical behavior.
The OIG probed former President Trump's financially troubled 2017 inaugural committee.
It opened the investigation in response to an October article by ProPublica, which questioned whether a vehement Trump supporter in the upper ranks of the FEC's Reports Analysis Division compromised the agency's oversight of Trump's inaugural committee.
The committee had reported multiple donations from people with non-U.S. addresses, which prompted a subpoena from investigators in New York as they looked into the inaugural's finances in 2019.
The committee also got a half-million-dollar contribution from CITGO, the U.S. subsidiary of Venezuela's state-owned oil company. In April, the FEC voted not to open an investigation into possible illicit foreign politicking.
Why it matters: It's illegal for foreign nationals to fund American political campaigns. But even as conspiracy theories have dented voters' trust in U.S. elections, regulators don't have adequate measures in place to root out illicit foreign politicking.
Trump's former inauguration chairman is now facing federal charges of acting as an unregistered foreign agent.
What they're saying: The FEC "generally defers to a committee's self-certification that it verified the U.S. citizenship of donors with foreign addresses," the report found.
That ad hoc approach "poses significant national security risks, particularly in light of recent high-profile reports of foreign influence in U.S. elections."
There is no written FEC policy on verifying that donors are U.S. citizens or permanent residents, and officials generally defer to campaigns' assurances that they have adequately screened their donors.
The report generally found that the FEC provides too much latitude and discretion to individual regulators, creating "a reasonable likelihood of inconsistent results and arbitrary or capricious application" of the law.
Go deeper