Bezos' Blue Origin sues NASA over lunar lander contract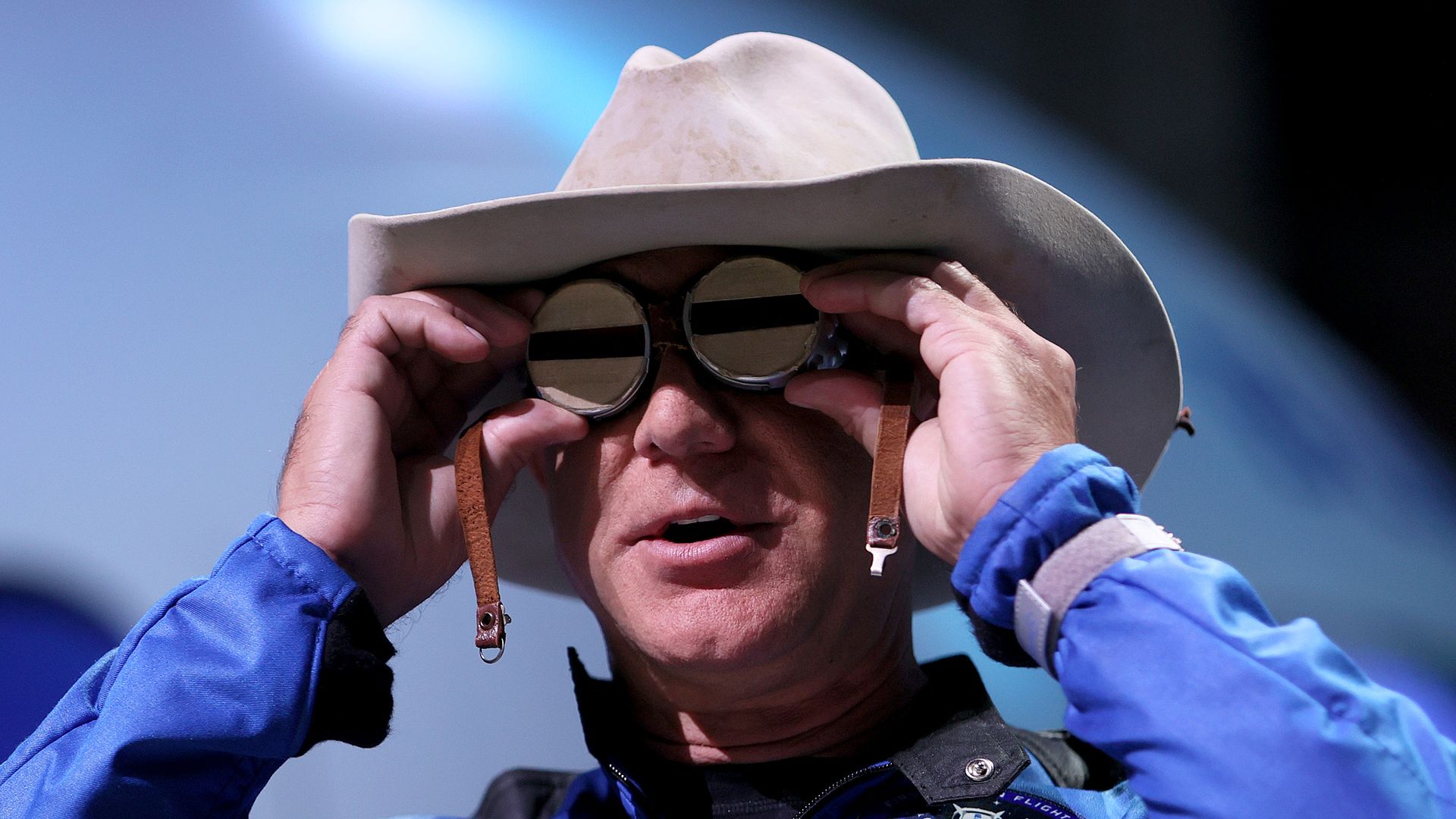 Jeff Bezos' Blue Origin has filed a complaint in federal court against NASA over the agency's decision to award SpaceX a contract to build a spacecraft that will carry astronauts to the Moon's surface as part of the Artemis program.
Why it matters: The complaint is a continuation of Blue Origin's campaign against NASA's awarding of the $2.89 billion contract to SpaceX, which Bezos' company disputed with the U.S. Government Accountability Office (GAO) earlier this year.
What they're saying: "Blue Origin filed suit in the U.S. Court of Federal Claims in an attempt to remedy the flaws in the acquisition process found in NASA's Human Landing System," the company said in a statement Monday.
"We firmly believe that the issues identified in this procurement and its outcomes must be addressed to restore fairness, create competition, and ensure a safe return to the Moon for America," it added.
Our thought bubble, via Axios' Miriam Kramer: It's not clear what will come from Blue Origin's all-out effort to get a contract from NASA to land the agency's astronauts on the surface of the Moon.
Along with the unsuccessful GAO protest, Bezos also offered to foot the bill for a major part of the lander's development.
This most recent escalation could also delay SpaceX's contract further, as the suit is being resolved, potentially delaying NASA's lunar plans.
The big picture: NASA ordered SpaceX to pause its work on the lunar lander after Blue Origin disputed the contract with the GAO.
Blue Origin recently completed its first human flight using its suborbital system last month.
Go deeper: Boeing's Starliner to return to factory after valve issue scrubs test launch
Go deeper