Focus groups: Some swing voters souring on Biden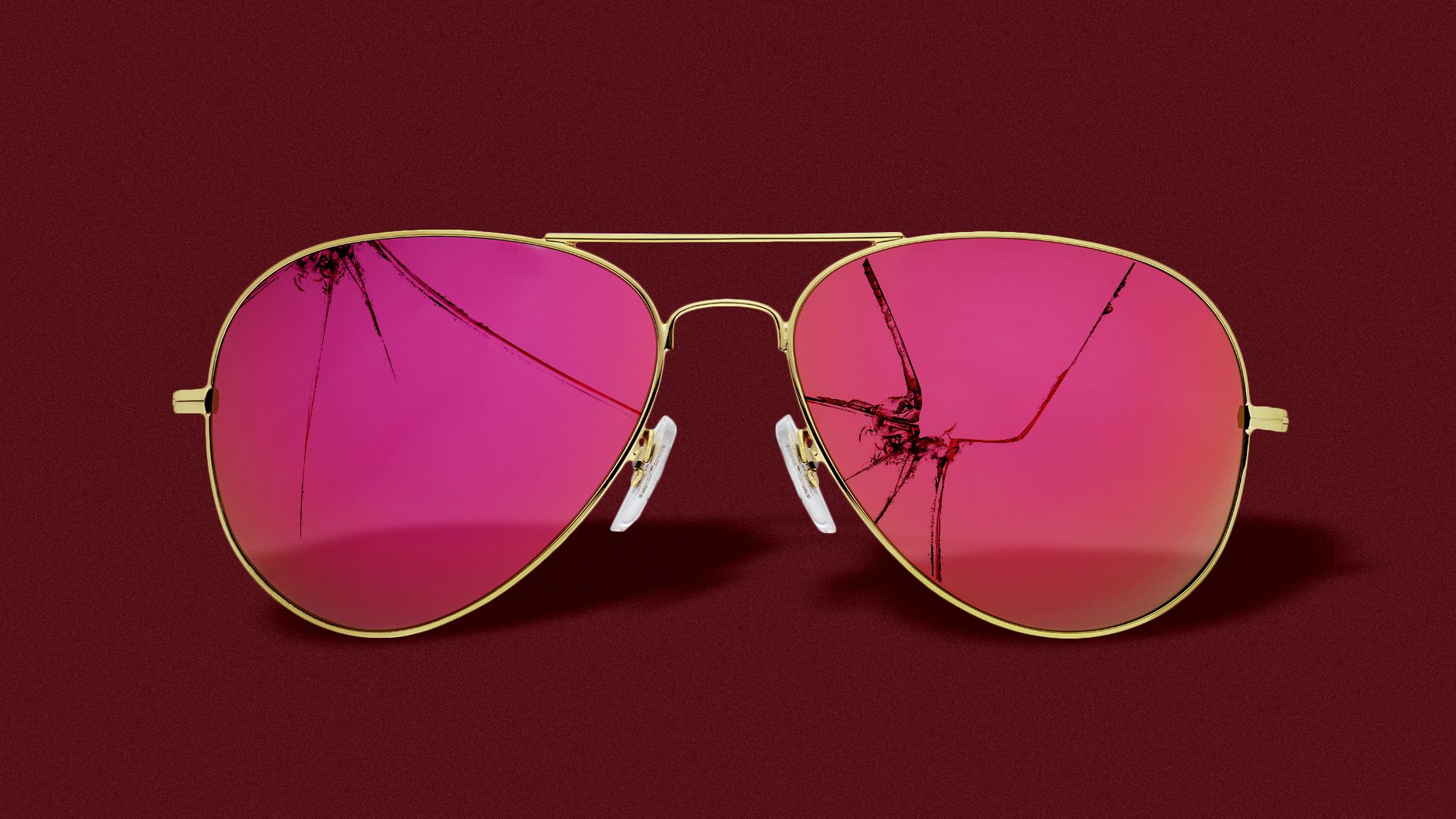 Some Trump-to-Biden swing voters are showing early signs of souring on President Biden despite his big win with a $1.2 trillion bipartisan infrastructure package clearing the Senate.
Why it matters: Democrats are counting on Biden's brand of governance and handling of COVID-19 and the economy to save them in next year's midterm elections.
Every president's honeymoon ends eventually.
What to watch is whether these findings amount to an asterisk or reflect a growing trend that should concern the White House.
Driving the news: Two of the 13 men and women in the latest Engagious/Schlesinger focus groups, conducted online Tuesday night, said they'd vote for Donald Trump if they could do over their 2020 election ballot.
Three expressed reservations about Biden's policy achievements.
The participants live in swing states and voted for Trump in 2016, then Biden in 2020.
While a focus group is not a statistically significant sample like a poll, the responses show how some voters in crucial states are thinking and talking about current events.
What they're saying: Those who want more from Biden raised concerns about everything from security at the U.S.-Mexico border to their general perceptions about his lack of assertiveness to acknowledging they are confused by noise and disinformation.
"He's not moving his policies like the way he said at the beginning," said Shannon F. of Pennsylvania. "Trump got more done whenever he was in office."
"My concern, I think, more now is trying to filter fact from rumor," said Ann B. from Arizona.
What we're watching: Most of the panel said they believe Trump's influence is waning — even though 12 of the 13 said they still expect him to run again and 10 of the 13 voters say he's still setting the tone of the Republican Party
Ten of the 13 said Trump's endorsements would not affect their own votes for candidates in next year's midterms.
The bottom line: "Former President Trump doesn't hold much sway with the voters he won in 2016 and then lost in 2020," said Rich Thau, president of Engagious, who moderated the focus groups.
"Based upon what we heard this month, it's unlikely he'll ever win many of them back."
Go deeper