COVID-19 hospitalizations among 30- to 39-year-olds hit record high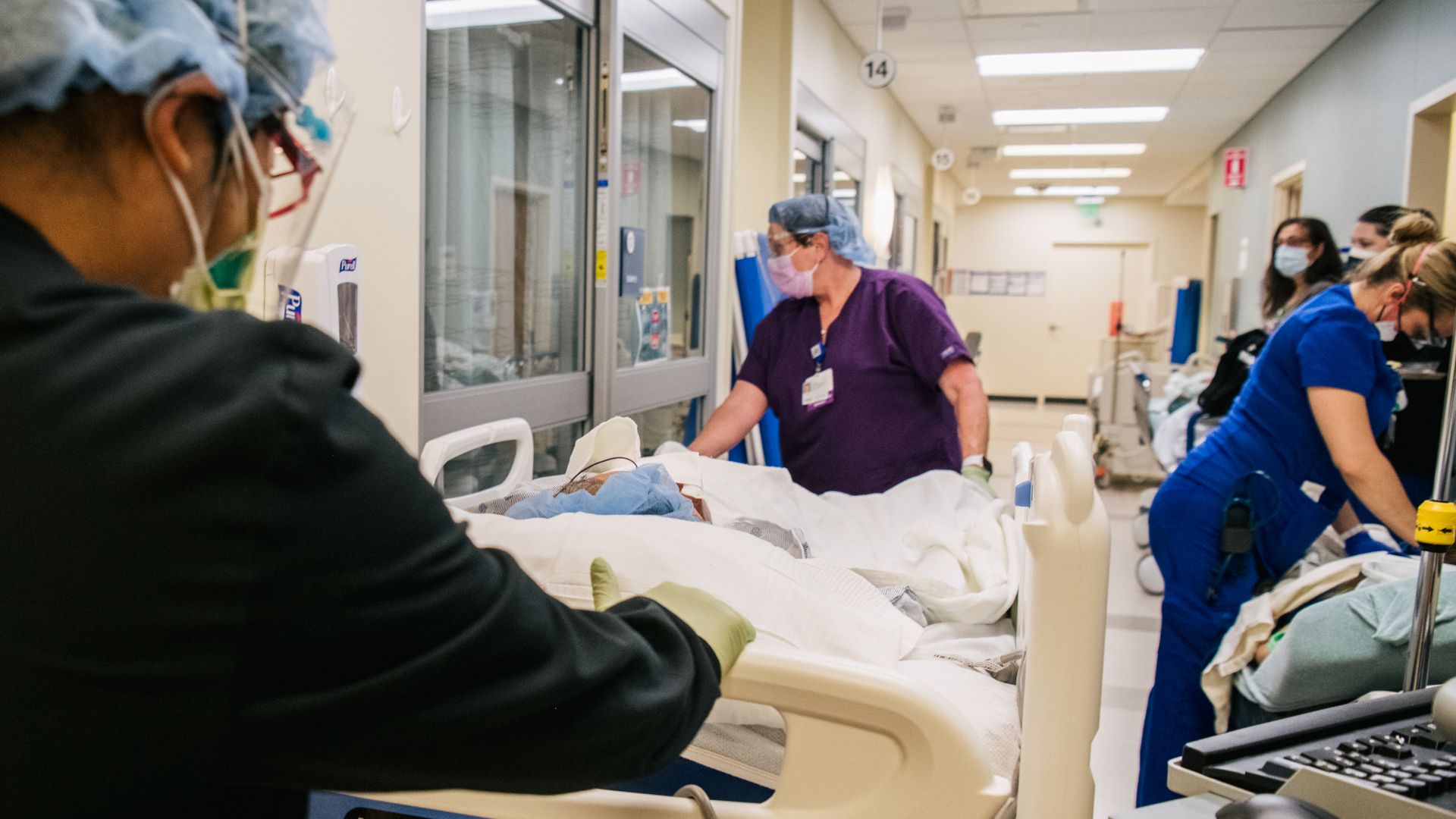 Hospitalizations from COVID-19 for people in their 30s hit a record high this week, the Wall Street Journal reports.
Why it matters: Adults from ages 30 to 39 largely avoided hospitalizations from coronavirus during the early phases of the pandemic, but lagging vaccination numbers and highly active lives are driving hospitalizations in the age group, per the Journal.
Driving the news: Adults 30- to 39-years-old who were admitted to the hospital with COVID-19 hit about 2.5 per 100,000 people as of last Wednesday, compared with the previous peak of roughly 2 per 100,000 people in early January, the Journal said.
New hospital admissions of COVID-19 patients in their 30s hit 1,113 a day on average during the seven days ending Wednesday, up from 908 the prior seven days, the WSJ reports.
The increase in hospitalizations comes amid rising cases nationwide of the highly transmissible Delta variant.
Nationally, slightly less than half of those ages 25 to 39 are fully vaccinated, compared with 61% of all adults, according to CDC data.
"It loves social mobility," Dr. James Fiorica, chief medical officer of Sarasota Memorial Health Care System in Florida, told the WSJ of the variant. "An unvaccinated 30-year-old can be a perfect carrier."
Go deeper: Health care's burnout crisis
Go deeper