Carnival cruise reports 27 positive COVID-19 cases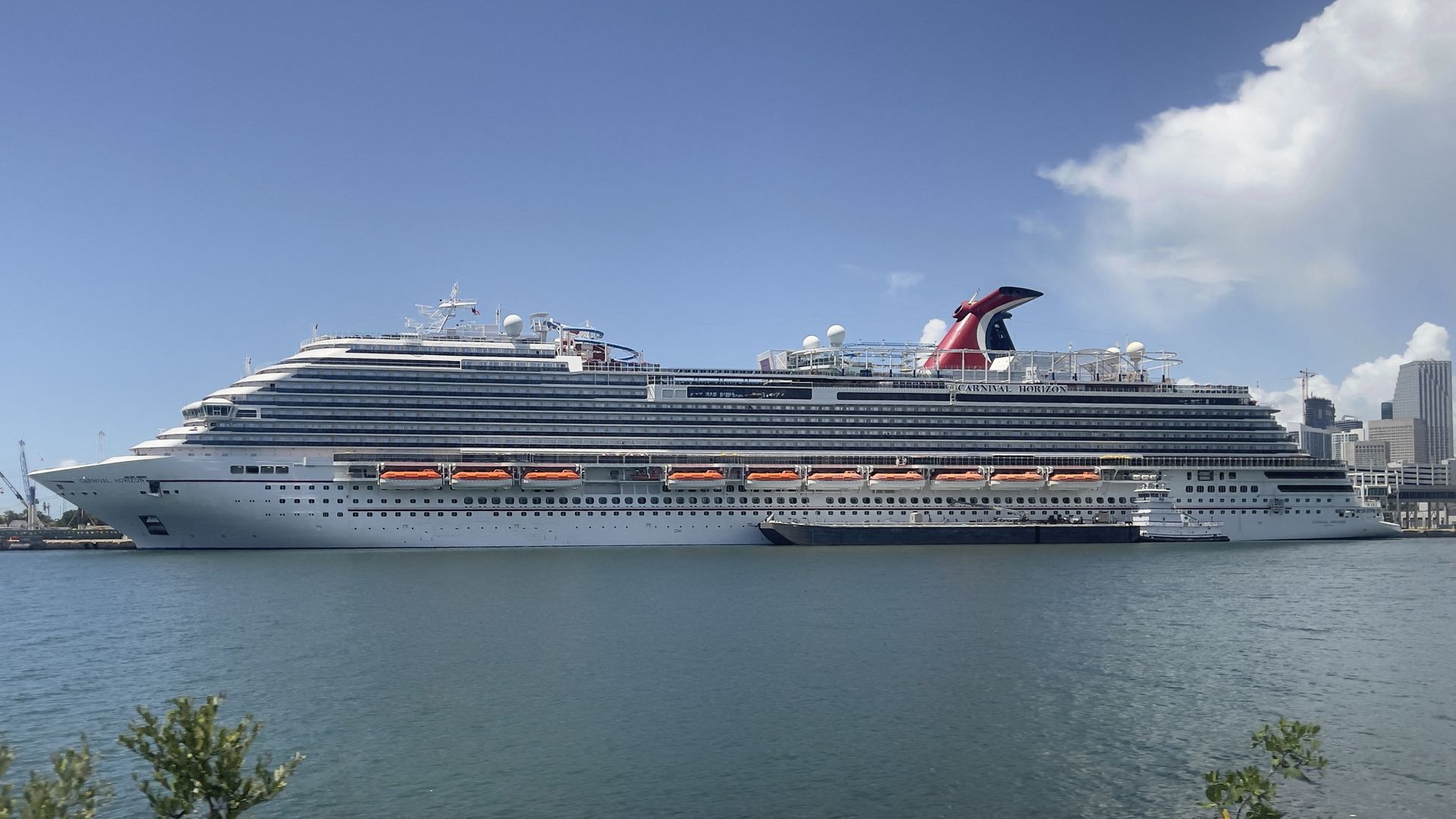 Twenty-six crew members and one passenger on a Carnival cruise that arrived in Belize this week tested positive for the coronavirus, according to the Belize Tourism Board.
State of play: The board said that everyone who tested positive was put in isolation, adding those who were vaccinated and tested positive were either asymptomatic or had very mild symptoms.
All passengers who tested negative will be required to present proof of their test.
Carnival last week announced new mask guidelines, which say that all guests are required to wear masks indoors.
Carnival told Axios that the company has a process in place to randomly test a large percentage of the crew multiple days per week, including those who are vaccinated.
By the numbers: The ship had 2,895 passengers and 1,441 crew members on board. The tourism board noted that 96.5% of passengers and 99.98% of staff were vaccinated.
What they're saying: "After a thorough review of the situation, and after determining that the risk is low, including the fact that CDC is aware of the situation, it was concluded that the situation is contained, and safety protocols are proving effective," the board said.
"The health, safety and well-being of our guests, crew and the destinations we visit is our priority. All activities on the ship are taking place and our guests have been terrific at adapting to our new protocols," Carnival said in a statement to Axios.
Go deeper