Supreme Court lifts part of New York's eviction ban in win for landlords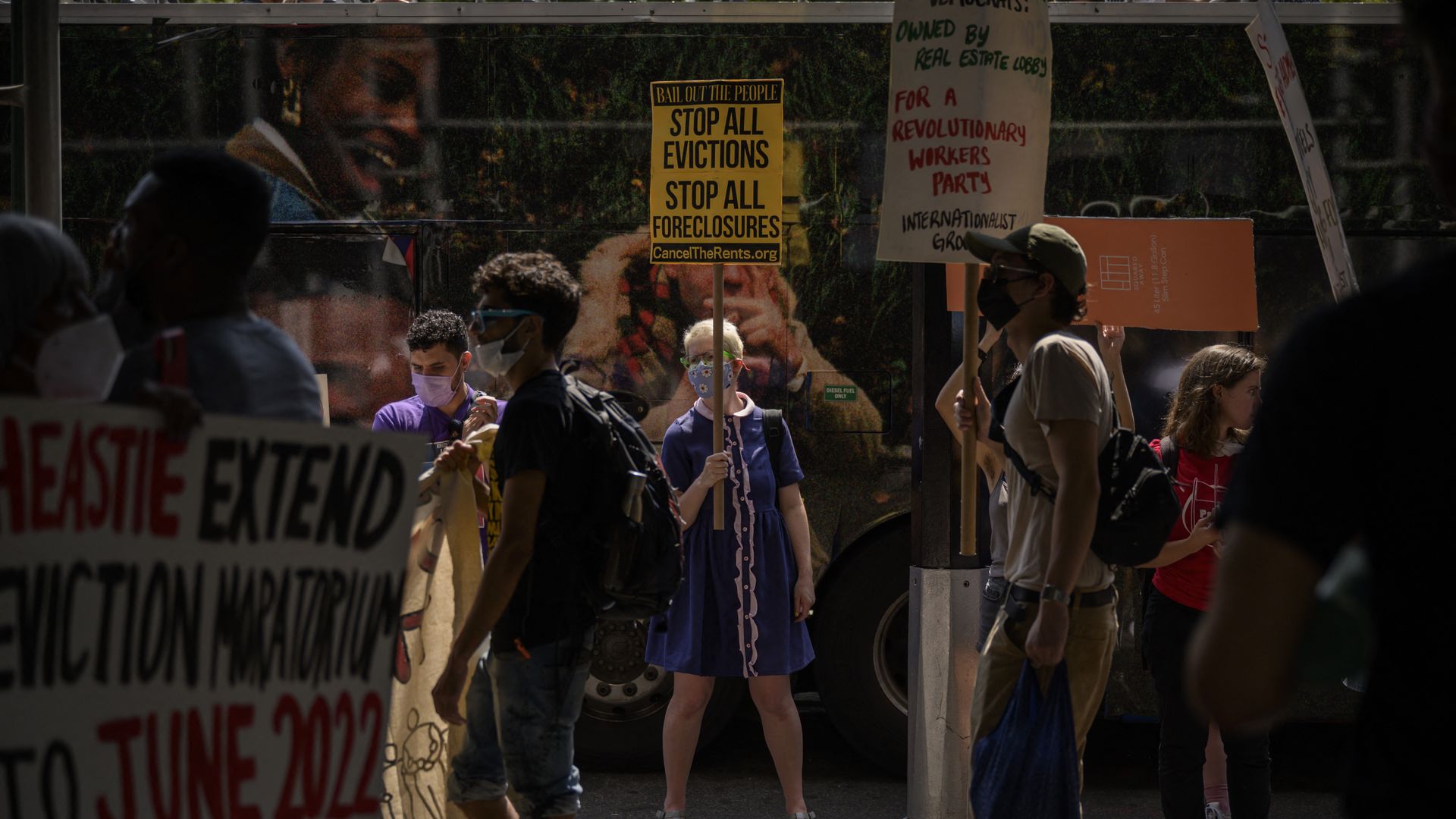 The Supreme Court lifted part of New York's COVID-related moratorium on home evictions in a divided ruling on Thursday evening.
Why it matters: The court sided with a group of landlords who argued that the ban violates their rights, but the ruling's immediate effect is unclear. The New York ban is separate from a federal eviction moratorium recently extended by the Centers for Disease Control and Prevention (CDC).
Driving the news: The emergency motion involves one part of a New York law that precludes landlords from contesting tenants' self-certification of financial hardship.
The policy, which is set to expire at the end of the month, bars landlords from seeking an eviction hearing in court in such cases.
Other protections in the law remain in place, however, such as directing New York courts to apply a COVID-related hardship defense in eviction proceedings, per the order.
What they're saying: "This scheme violates the Court's longstanding teaching that ordinarily 'no man can be a judge in his own case' consistent with the Due Process Clause," the majority wrote in the unsigned order.
The other side: "We must balance against the landlords' hardship the hardship to New York tenants who have relied on [the law's] protections and will now be forced to face eviction proceedings earlier than expected," wrote Justice Stephen Breyer, who dissented with Justices Sonia Sotomayor and Elena Kagan.
Ending the ban early "may lead to unnecessary evictions," Breyer argued, adding that the court should defer to the government on responses to the pandemic.
What to watch: A group of landlords and real estate companies has issued a legal challenge to the Biden administration's extended national ban.
Go deeper