How the messaging around FDA approval could boost COVID shots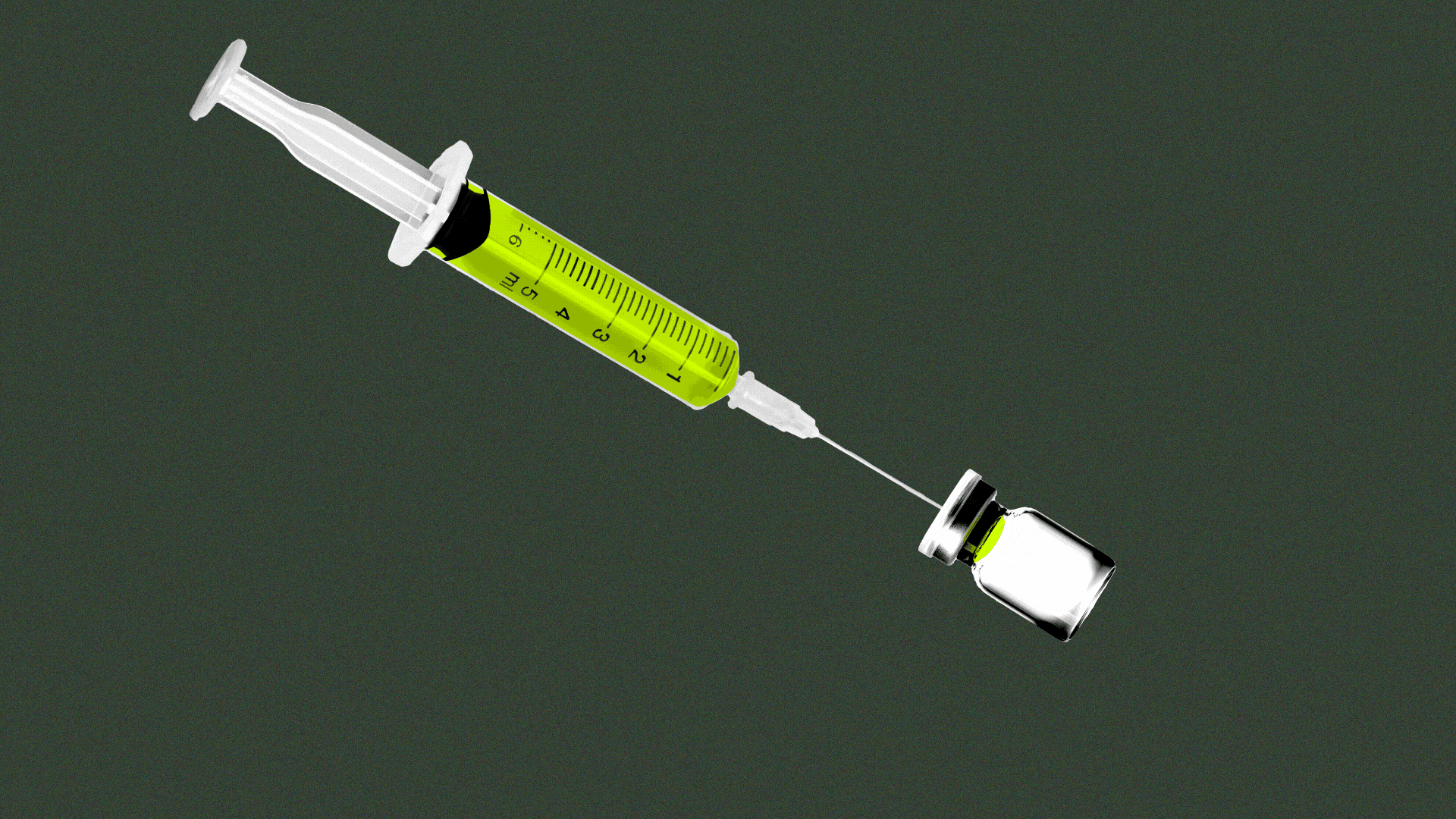 Full FDA approval of the Pfizer vaccine can provide a big boost to vaccination efforts or a more modest one — depending on how it is handled when the decision comes down.
Between the lines: If FDA approval is left to be interpreted by the public through the countless channels of communication and misinformation people use to digest vaccine information, the effect of the decision will be much more modest or even muddled.
If, on the other hand, the president and federal health officials, state and local officials, and public health experts use it as an opportunity to refresh the vaccine message, it could provide a big boost to vaccination efforts.
By the numbers: Three in ten of the unvaccinated (31%) report in our KFF Vaccine Monitor surveys that they would be more likely to get vaccinated if the FDA moved vaccines from emergency use to full authorization.
Many unvaccinated people worry that the vaccines are experimental and fears about the safety of the vaccine are a major reason some groups are hesitant to get vaccinated.
More than half of the unvaccinated are also unsure what the status of FDA authorization is.
A lack of FDA authorization has allowed the idea that the vaccines are unsafe or ineffective to fester.
FDA authorization offers an opportunity to aggressively address safety and efficacy concerns and clear up substantial public confusion.
Authorization could provide justification and cover for employers, including hospitals, that have previously faced blowback from some employees to move ahead with mandates.
It could also boost vaccinations by emboldening more local governments — such as what we've seen in states like California— to move ahead with passports and mandates.
Bottom line: It's the next — and probably the last — big opportunity to sharpen and drive home a clear message that the COVID vaccines are safe and effective.
Go deeper