DHS warns of heightened threats ahead of 9/11 anniversary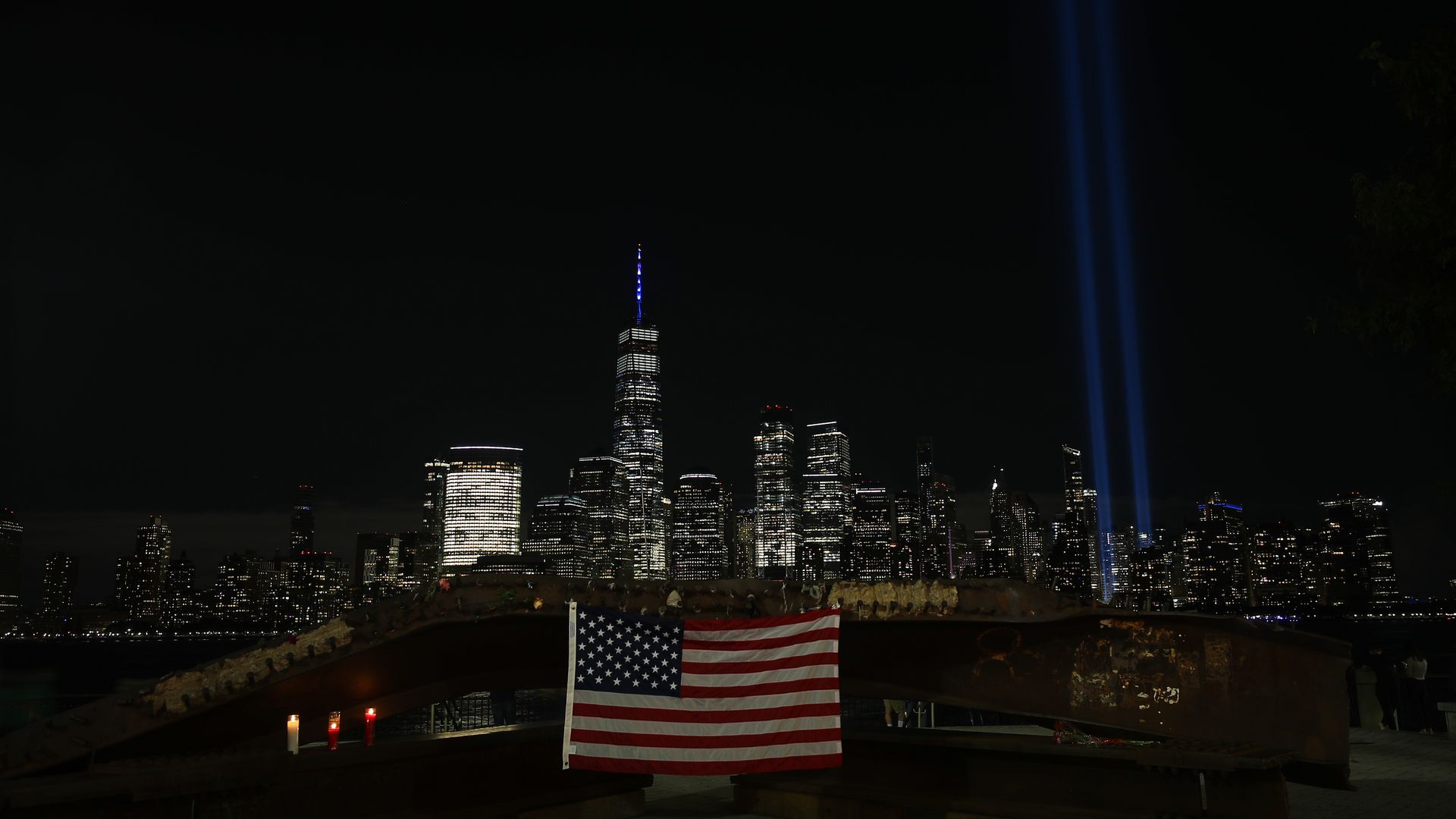 The Department of Homeland Security issued a warning Friday regarding the heightened threat environment leading up to the 20th anniversary of the Sept. 11 attacks.
Driving the news: DHS said that the anniversary of the attacks could serve as a motivator for foreign terror groups while terrorism still poses a high threat in the United States.
DHS said the department will continue to identify and evaluate calls for violence, including the spread of disinformation online, conspiracy theories, and false narratives.
What they're saying: "These extremists may seek to exploit the emergence of COVID-19 variants by viewing the potential re-establishment of public health restrictions across the United States as a rationale to conduct attacks," the DHS wrote in the bulletin.
"The reopening of institutions, including schools, as well as several dates of religious significance over the next few months, could also provide increased targets of opportunity for violence though there are currently no credible or imminent threats identified to these locations," the bulletin stated.
Go deeper: DHS: Extremists may take advantage as U.S. relaxes COVID restrictions
Go deeper