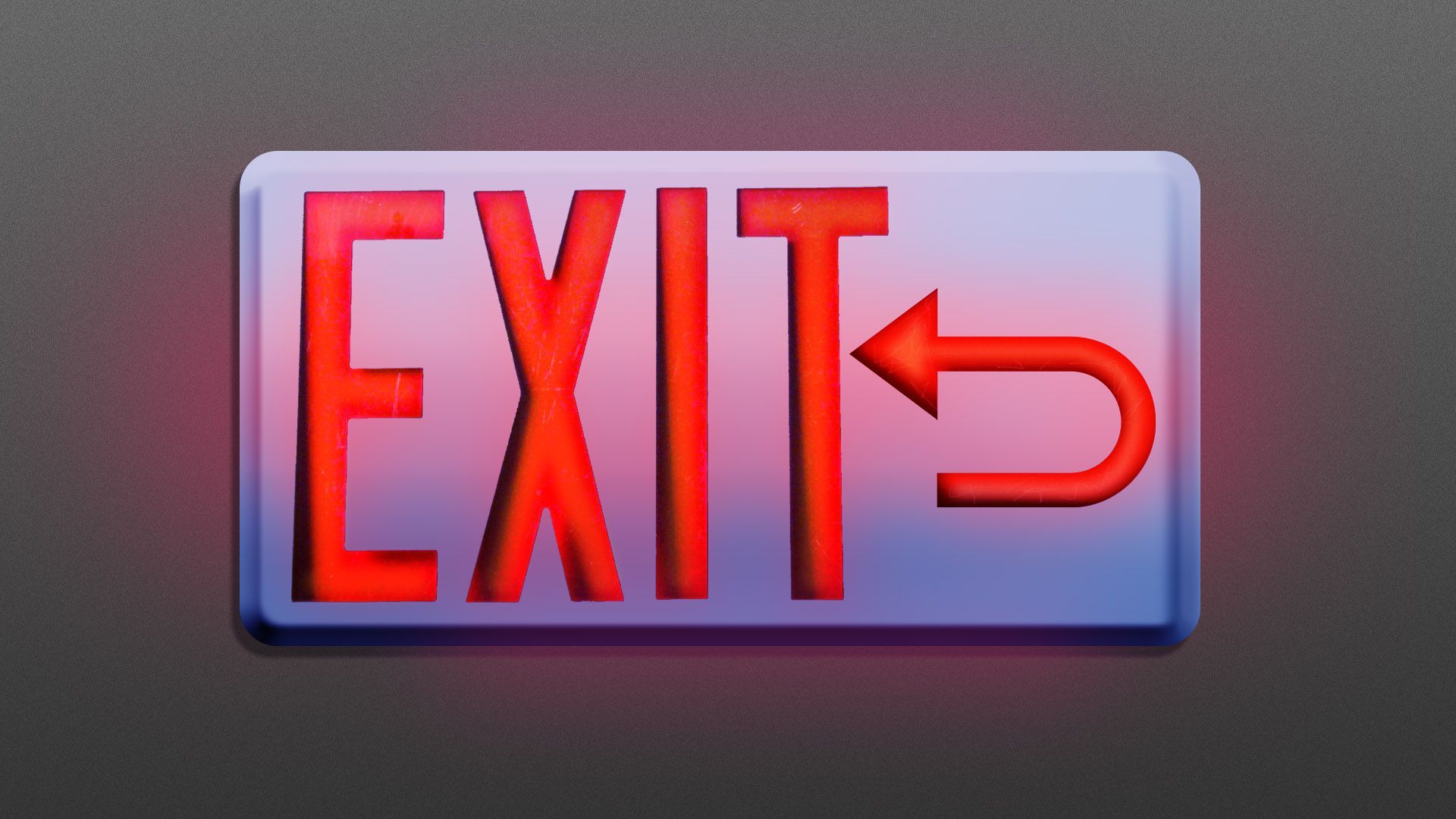 The Delta variant has killed any hope that international travel will return to anything like its pre-pandemic trajectory.
Why it matters: In the decade to 2019, the number of international arrivals rose by 42%, to 2.3 billion, in a trend that seemed steady and unstoppable. Now, however, international borders seem set to be most countries' first line of defense against the coronavirus for the foreseeable future.
The big picture: With the original Alpha variant of COVID-19, there was hope that a large-scale vaccination program, especially with the mRNA vaccines produced by Pfizer and Moderna, could protect a country against the spread of the virus. With Delta that hope is dashed.
What they're saying: "Although vaccinated individuals are well protected," writes the Atlantic's Ed Yong, "highly vaccinated communities can still be vulnerable."
In order to protect a broad community, vaccines are necessary but not sufficient. Other tools are also needed, including masking, testing, contact tracing, and, yes, the first thing that governments around the world turned to: clamping down on travel from abroad.
The fastest growing country in pre-pandemic international tourism, for instance, was China, which has kept the virus in check by means of strict controls on travel. Now that the Delta variant is the dominant form of the virus globally, there is almost no chance of those controls being lifted any time soon. Other Pacific Rim countries are in a similar situation.
Australia, for instance, which used to be a tourist magnet, now has one of the hardest borders in the world. It's extremely hard for non-citizens to enter, and even harder for citizens to leave.
New Zealand is considering allowing foreigners in next year, probably in the first instance from other countries with very low infection rates — but even that move would be highly controversial.
Vietnam currently isn't allowing inbound tourism; when it starts, it will still insist on at least seven days of centralized quarantine — enough to dissuade all but the most avid travelers.
How it works: In general, countries only want to allow inbound travel — if they allow it at all — from places that have a lower incidence of COVID-19 than they do. That makes sense, from a public-health perspective. But it makes international travel a lot more difficult, and often impossible.
The bottom line: COVID-19 is not going to be defeated. Eventually, it's going to be endemic in every country in the world. Most governments will want to minimize the number of deaths along the way. And that means maintaining strict border controls for many years to come.
Go deeper