Texas Senate passes GOP voting bill after Democrat ends 15-hour filibuster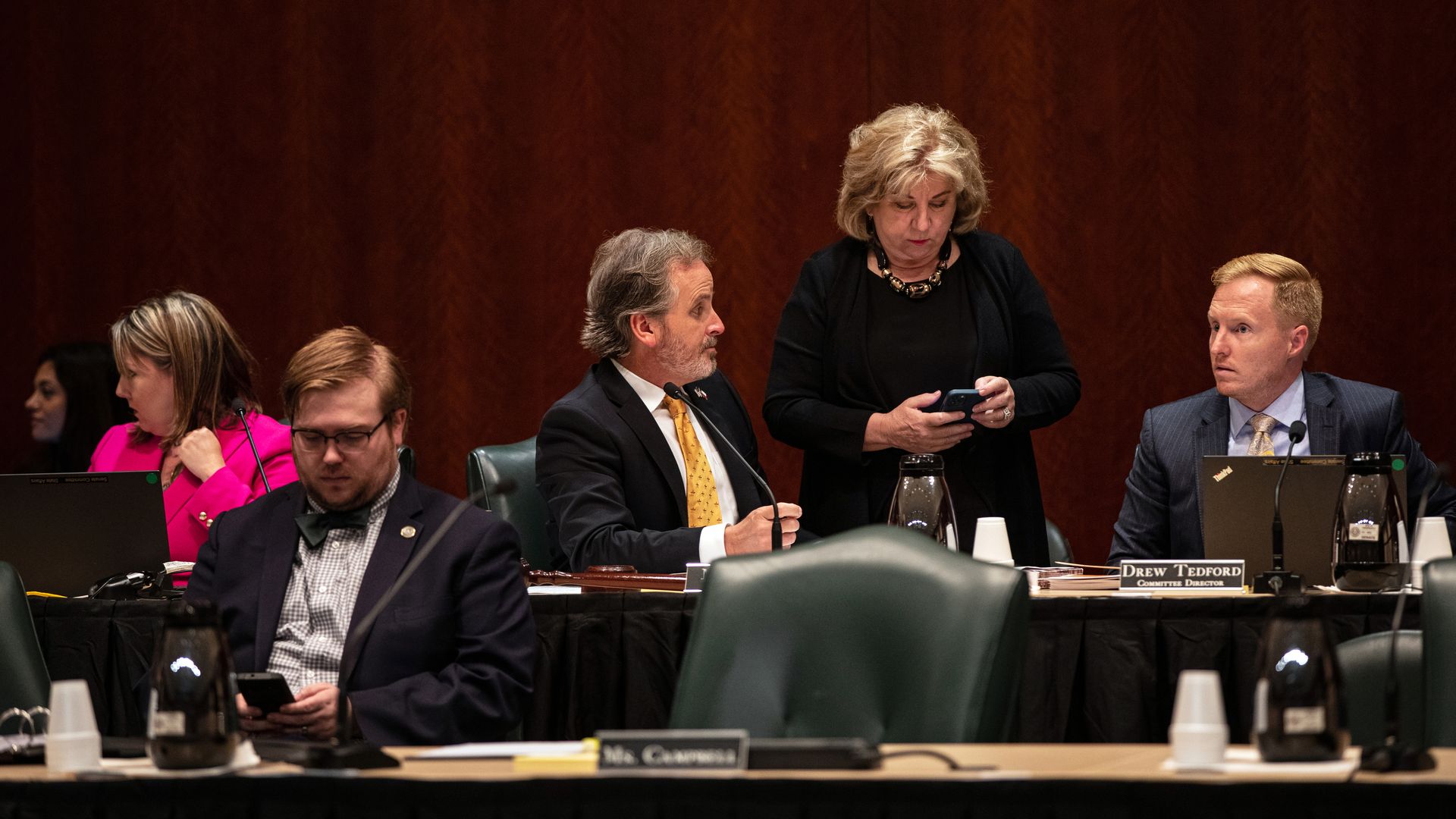 The Texas Senate approved a Republican-backed bill that contains new voting restrictions on Thursday after a Democratic senator filibustered for 15 hours in an effort to stop the measure, AP reports.
Why it matters: While the vote brings Texas a step closer to enacting the bill, the measure continues to face trouble in the state House, where Democrats have prevented quorum by staying away in a weeks-long standoff.
Catch up quick: The Texas House speaker late Tuesday signed civil arrest warrants for 52 Democratic lawmakers who fled the state last month to block the GOP effort to pass the voting restrictions.
The Democrats, however, remain defiant, per AP.
The bill would make it harder to vote in a state that already has one of the most restrictive voting laws in the country. Democrats highlight that the restrictions will disproportionately affect people of color.
Republicans maintain the new legislation is meant to make it "easier to vote and harder to cheat," per the Washington Post.
What she's saying: "My friends, voter suppression anywhere is a threat to democracy everywhere," Senate Democratic Caucus Chair Carol Alvarado said during her filibuster, per the Post.
"As we draw this discussion to an end, it is my sincere hope that civil acts by everyday Texans — from the Senate floor to the ballot box — can help shed the light."
Go deeper