Reddit expects to raise up to $700 million at over $10 billion valuation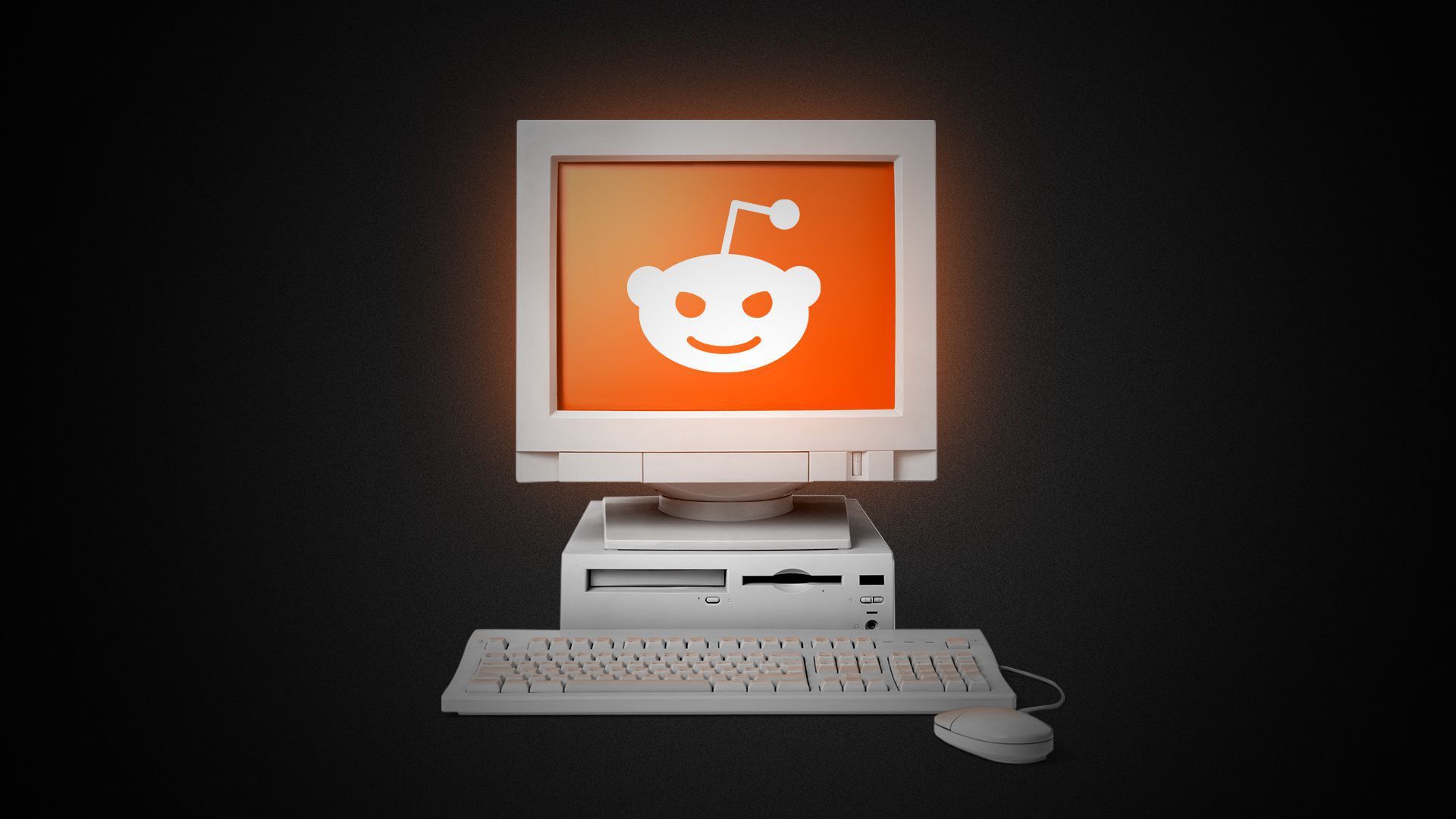 Reddit, the San Francisco-based online bulletin board and forum, has raised $410 million in Series F funding at a valuation of more than $10 billion led by Fidelity, with existing investors also participating. It expects to raise up to $700 million.
Why it matters: Reddit raised $250 million at a $6 billion valuation just six months ago.
The bottom line: "The move gives Reddit more of a war chest to build its business and attract new users," the New York Times' Mike Isaac writes.
"The company makes most of its money selling advertising, which appears in the feeds of users who browse the many 'subreddits,' or topic-focused forums, across the site. But Reddit must compete against digital advertising giants like Google, Facebook and Amazon, as well as other ad-based social networking sites, including Twitter, Snap and Pinterest."
Go deeper