Pew survey finds partisan divide on nation's racial history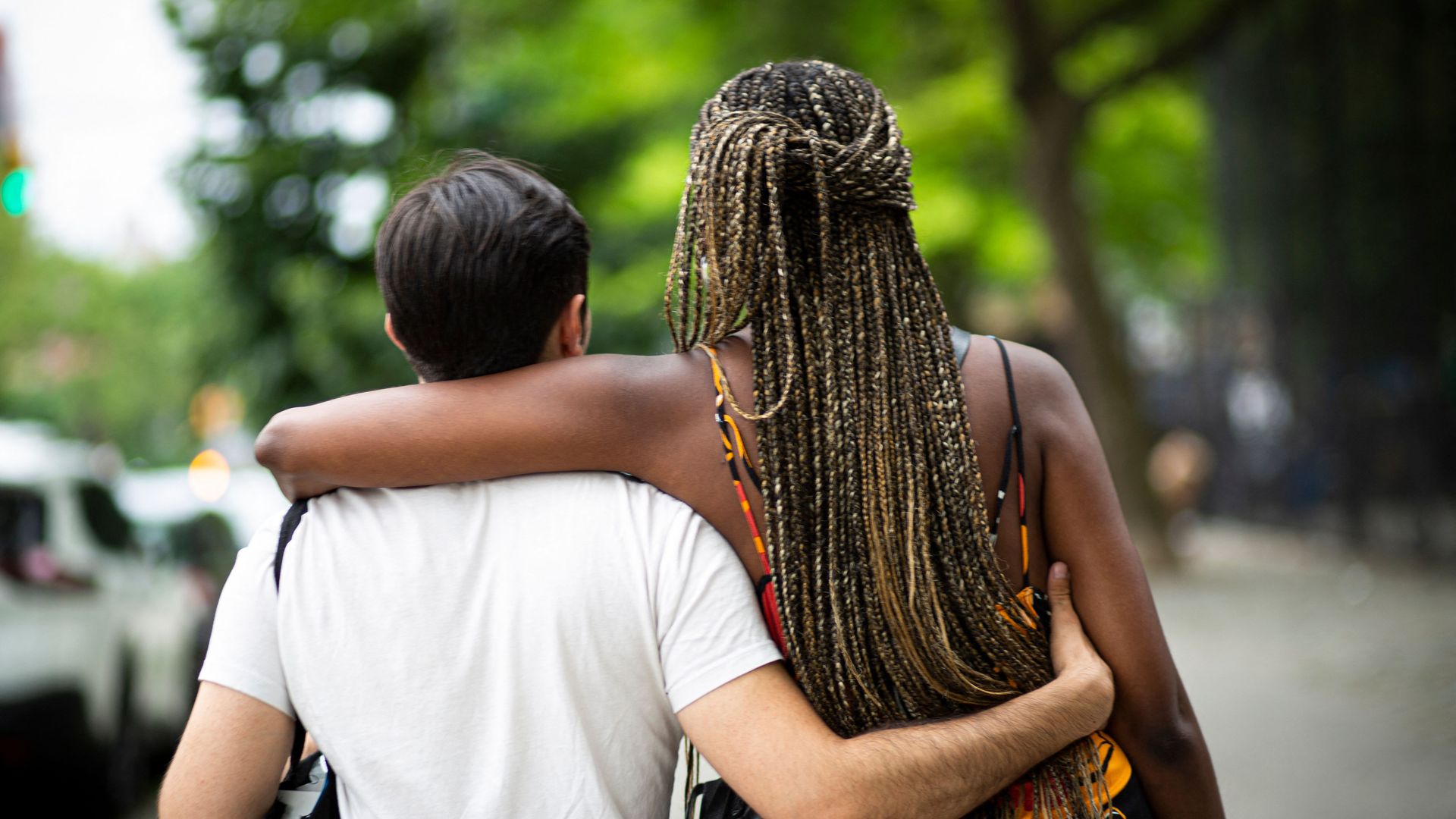 More than half of Americans say more attention to the history of slavery and racism in the U.S. is a good thing — but only 25% of GOP-leaning voters agree, according to a survey by the Pew Research Center published Thursday.
Why it matters: The survey reveals deep partisan and racial divides over how the U.S. should remember its past to shape its future and gives clues on how fights over critical race theory in present are really about defining the past.
Details: The survey, conducted July 8-18, found that 53% of adults say increased attention to the country's racist history is a good thing for society, more than a year after nationwide protests erupted in the wake of George Floyd's death. About 26% say it is a bad thing.
Around 46% of Republicans and Republican-leaning independents said they perceive greater attention to the history of slavery and racism as negative. About 29% saw it as neither good nor bad.
Among Black adults, 75% said that heightened public attention was positive. Majorities of Asian American (64%) and Hispanic (59%) adults agreed.
But only 46% of whites surveyed said greater attention to the history of slavery and racism in the U.S. was good for society.
The big picture: Around 43% of students who were enrolled in public schools in the fall of 2019 were Black, Latino or Asian American, according to the National Center for Education Statistics.
That increased diversity has put pressure on school districts to be more inclusive about U.S. history to include more voices of color.
The national reckoning has led some cities to remove statues honoring Confederate figures and rename streets and buildings honoring former slaveholders and racists.
Between the lines: In recent months, groups of mostly white parents have been crowding local school board meetings to demand districts curb the teaching of historic racism in classrooms.
Organized efforts have led some GOP-controlled states to pass bans on teaching critical race theory in K-12 public schools, but the broadly written proposals also threaten discussions about Black, Latino and Native American history.
Citizens for Renewing America, a group led by a White House budget director under former President Trump, offers activists model legislation to craft bans in their states.
The proposed legislation says that equity, intersectionality, social justice, and "woke" terms are racist ideas, and falsely claims that critical race theory teaches that "one race or sex is superior to another race or sex."
Reality check: Critical race theory — which holds that racism is baked into the formation of the nation and ingrained in our legal, financial and education systems — was developed in law schools in the 1970s and isn't really taught in grade school.
Methodology; The survey of 10,221 respondents has a margin of error of ±1.5%.
Go deeper