Largest teachers' union in U.S. now supports vaccine, testing requirements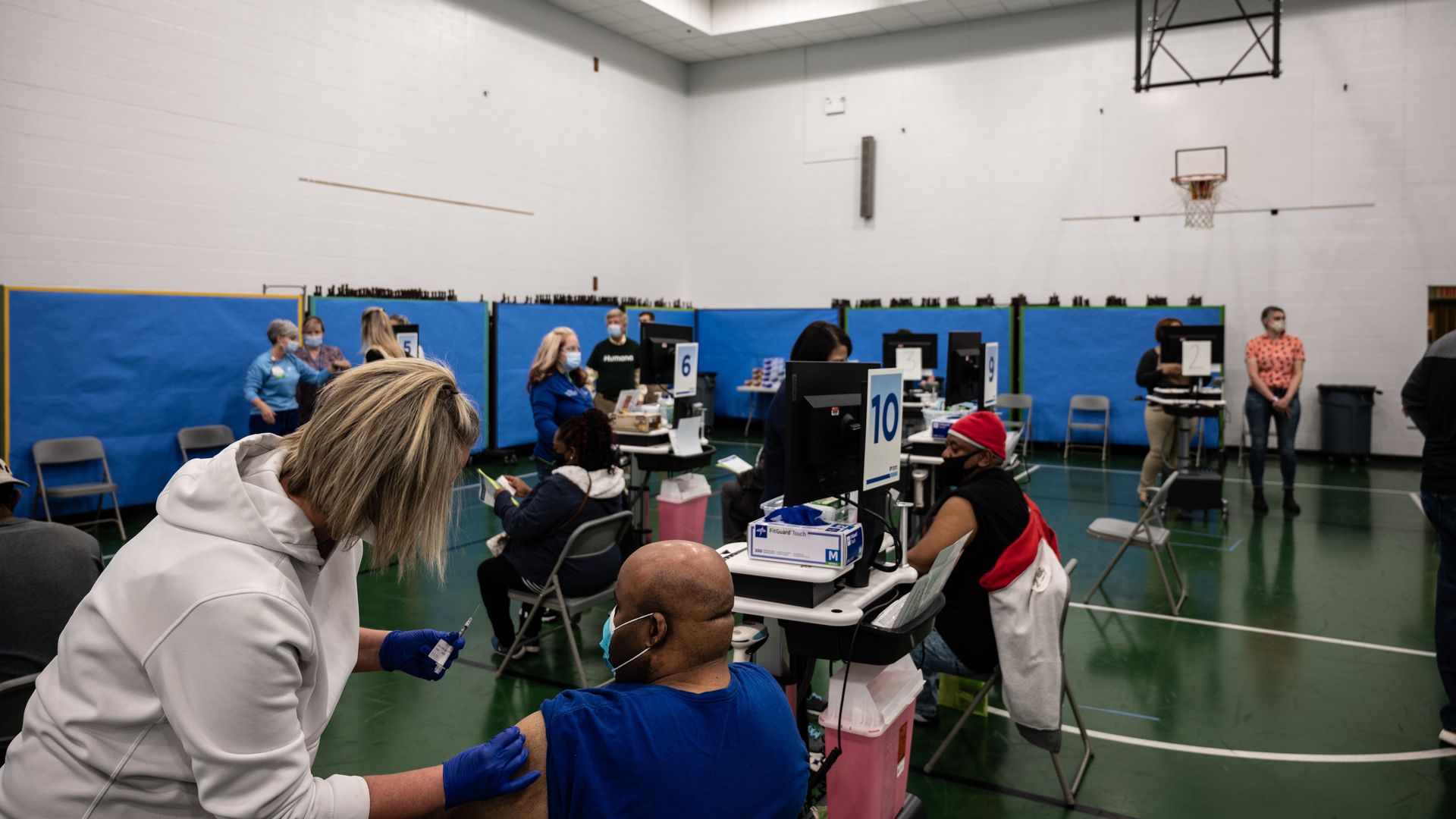 The largest teachers' union in the country said Thursday that they support vaccine and testing mandates, per a statement from the union's president.
Why it matters: National Education Association president Becky Pringle had previously said that mandates should be negotiated at the local level but that those who can get vaccinated, should do so. The union represents more than 3 million teachers and school faculty members.
Another major teachers union, the American Federation of Teachers, on Wednesday stopped short of supporting vaccine mandates for its members, per Politico but AFT president Randi Weingarten said Sunday that the Delta variant was "alarming" and expressed an openness to vaccine mandates.
The big picture: "As we enter a new school year amidst a rapidly spreading Delta variant and lagging public vaccination rates, it is clear that the vaccination of those eligible is one of the most effective ways to keep schools safe, and they must be coupled with other proven mitigation strategies," NEA president Becky Pringle said.
The announcement comes amid rising cases of coronavirus, especially among children under 12 who are not eligible for the vaccine, and as students and teachers prepare to return to school.
Driving the news: Currently, about 90% of NEA members are fully vaccinated, per the statement.
The union urges accommodations, including paid leave, for employees who get vaccinated. "Employee input, including collective bargaining where applicable, is critical," Pringle said.
For individuals who do not get vaccinated due to medical exemptions, the NEA supports regular COVID-19 testing.
"We believe that such vaccine requirements and accommodations are an appropriate, responsible, and necessary step to ensure the safety of our school communities and to protect our students," Pringle said.
Go deeper