July saw highest number of illegal border crossings in 21 years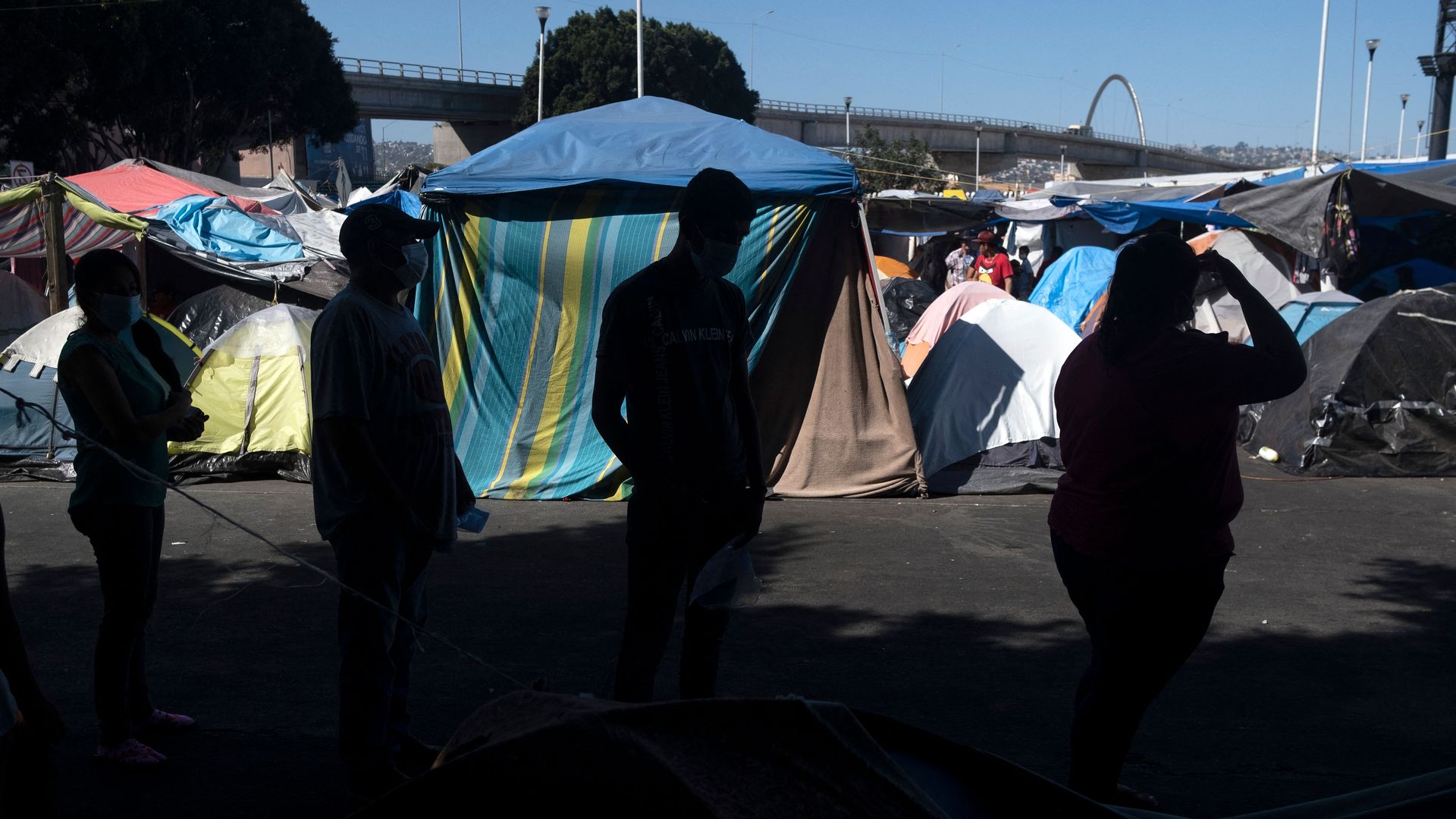 The number of migrants detained along the U.S.-Mexico border exceeded 200,000 for the first time in 21 years in July, according to U.S. Customs and Border Protection (CBP) enforcement data released Thursday.
Why it matters: Biden officials had predicted that the summer heat would lead to a decline in the volume of migrants crossing the border. The CBP data tell a different story, reigniting concern about the administration's ability to accommodate migrants as Delta continues its spread.
By the numbers: 212,672 migrants were taken into U.S. custody in July. Of those, 82,966 were family members, 18,962 were unaccompanied teenagers and children, and the rest were single adults.
Unaccompanied minors crossing the border increased 24% from June to July.

The average number of unaccompanied children in CBP custody was 1,363 per day in July, compared to a daily average of 794 in June.

Family migrant encounters have also spiked again, nearing the peak of 2019.
In 2021, CBP has detained 845,307 unique individuals at the border, compared to 796,400 during the same time period in 2019.
The "vast majority" of single adults and families are expelled under the Trump-era Title 42 policy, which President Biden has elected to retain despite criticism.

Just 12% of July encounters with migrant family members resulted in expulsion to Mexico.

For the first time, Biden officials have launched "expulsion flights" under the policy to fly Central American families into southern Mexico.

The hope is for these families to return home rather than attempt to re-enter the U.S., but human rights advocates have called the pattern troubling, noting that hundreds of migrants, including small children, are oftentimes dropped off in remote areas with little shelter, the Washington Post reports.
Worth noting: The number of migrants coming to the border from nations other than Mexico, Guatemala, Honduras and El Salvador continues to climb.
What they're saying: "CBP continues to take necessary measures to safely manage the Southwest Border and protect the health of communities, personnel, and migrants themselves," CBP Acting Commissioner Troy Miller said in a statement.
"CBP has also adapted to changing dynamics between ports of entry along the Southwest Border, continuing to take steps to mitigate the spread of COVID-19 by expelling roughly half of those encountered under CDC's Title 42 public health authority."
The big picture: Biden has faced criticism for his management of the border crisis, which has led to COVID-19 outbreaks and backlogged processing.
More than 1,000 parents and children have been exposed to the coronavirus or tested positive.
Go deeper