Biden calls on Congress to lower prescription drug costs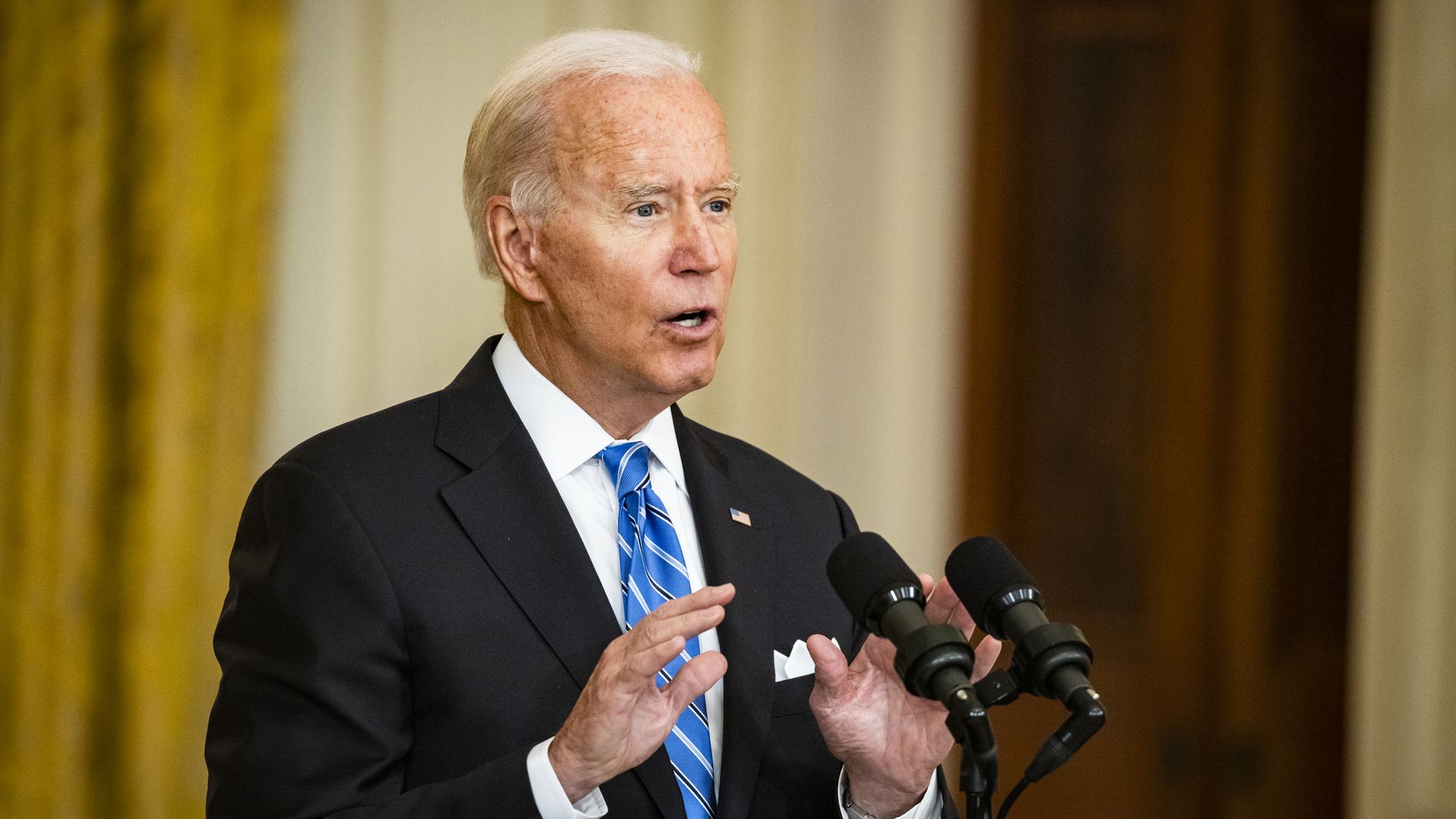 President Biden on Thursday called on Congress to reduce the prices of prescription drugs, the White House said.
State of play: Biden asked Congress to create reforms that will prevent drug companies from raising their prices "faster than inflation." He also urged Congress to allow Medicare to negotiate drug prices, which it is currently prohibited from doing so by law.
The Biden administration will work with local government "to import safe, lower-cost prescription drugs from Canada and accelerating the development and uptake of generic and biosimilar drugs that give patients the same exact clinical benefit but at a fraction of the price," according to a White House fact sheet.
On average, Medicare beneficiaries could save approximately $200 if drug costs are lowered, the administration said.
Biden proposed that the government spend $6.5 billion for an agency within the National Institute of Health that will focus on speeding research to "detect, treat and cure diseases like Alzheimer's, diabetes and cancer."
What he's saying: "To really solve the problem, we need Congress to act," Biden said.
Biden said that by allowing Medicate to negotiate drug prices, an employer-based would not "have to keep paying whatever the drug company demands ... The savings for employers and employees would be billions of dollars a year."
He finished his remarks by saying that affordable health care is a bipartisan issue: "Alzheimer's, diabetes, cancer, they don't care if you're a Democrat or a Republican. It's about whether or not you and your loved ones can afford prescription drugs you need. I look forward to Congress getting this done."
The big picture: Biden's call follows an executive order that mandates the Department of Health and Human Services to create a "comprehensive plan ... to combat high prescription drug prices and price gouging" by Aug. 23.
Between the lines: Prescription drug costs have remained a persistent issue on Capitol Hill.
Last month, Democratic lawmakers released the framework for their $3.5 trillion spending package, which could reduce what patients pay for prescription drugs while expanding Medicare coverage.
Go deeper