WHO director anticipates 100 million more COVID cases globally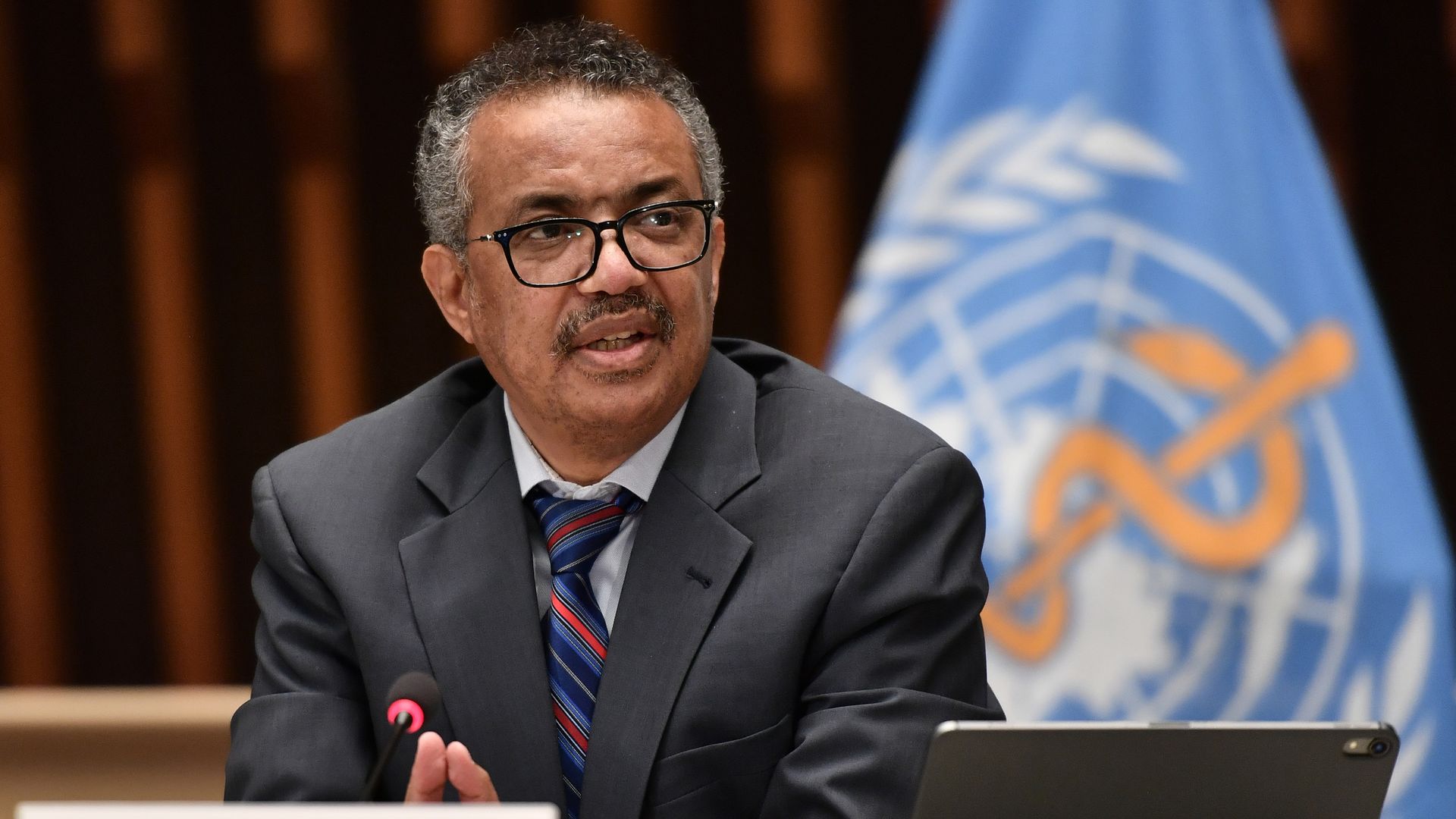 The head of the World Health Organization said Wednesday that the world could see 100 million more cases of the coronavirus by early 2022, the Washington Post reports.
Why it matters: Director-general Tedros Adhanom Ghebreyesus' comments come after the number of recorded COVID cases globally reached 200 million last week, only six months after the world passed 100 million cases.
WHO officials further emphasized at a media briefing Wednesday that the rampant spread of new COVID variants, such as the Delta variant, may alter previous assumptions about herd immunity.
Tedros also suggested that the growing case rate could be curbed and said that the WHO is exploring new treatments against the coronavirus, per the Post.
What they're saying: "At the current trajectory, we could pass 300 million cases early next year," Tedros said, per the Post. "But we can change that. We are all in this together, but the world is not acting like it."
"What's been happening with coronavirus … is that as variants are emerging and are more transmissible, it does mean that a higher fraction of people need to be vaccinated to likely achieve some level of herd immunity," said Katherine O'Brien, director of the WHO's immunization department, per the Post.
Go deeper: Coronavirus Variant Tracker
Go deeper