One-on-one with MoneyGram CEO Alex Holmes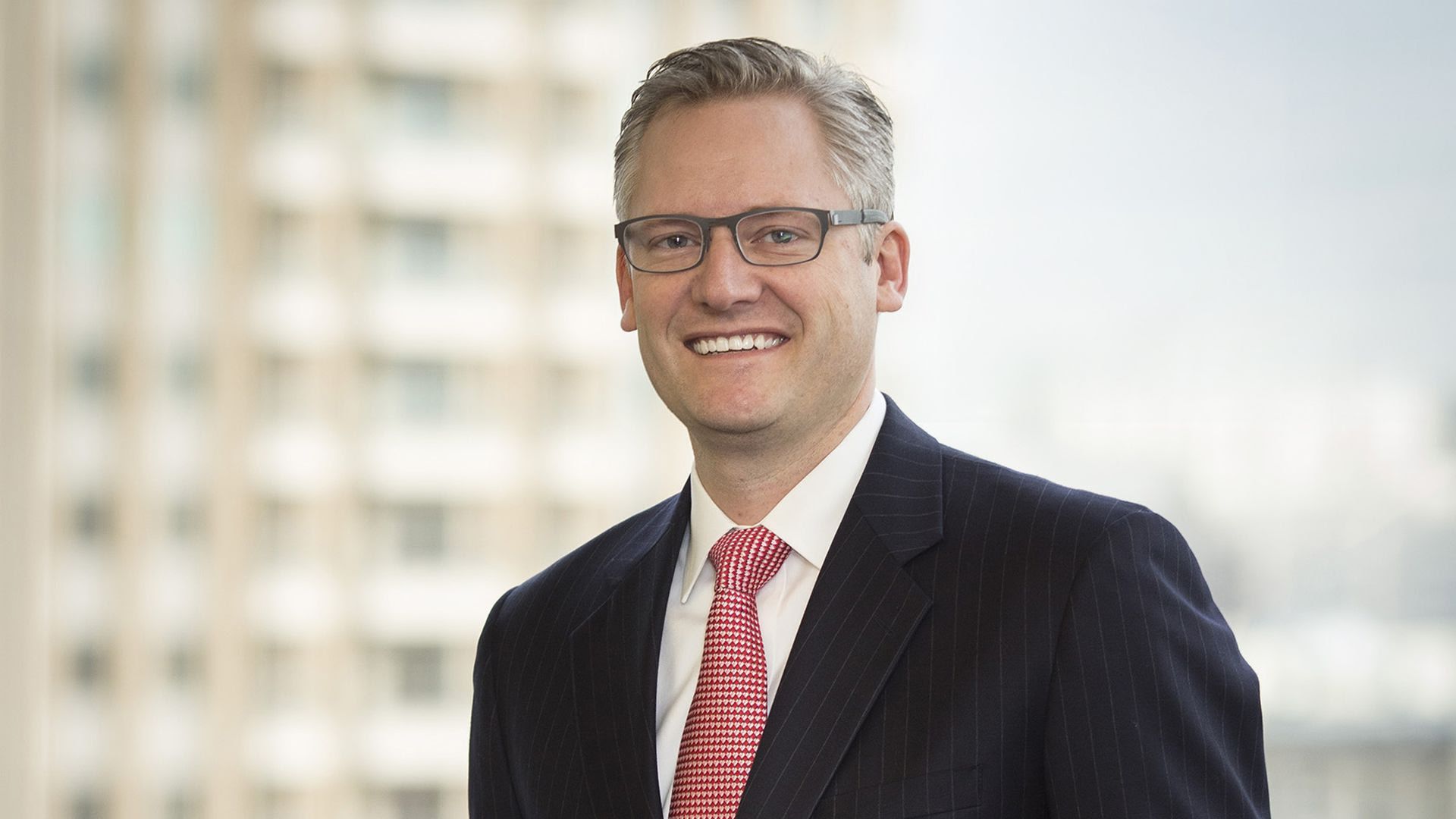 The pandemic's acceleration of all things digital could not be more clear to MoneyGram CEO Alex Holmes.
Driving the news: Holmes oversees a global money transfer business that operates in 200 countries. The company's digital transactions skyrocketed 44% year over year in Q2 2021, on top of what it described as "astounding" 106% digital transaction growth in Q2 2020.
Of note: Even older folks are adapting to digital more quickly than Holmes expected.
What he's saying: "The pandemic has definitely unlocked and really pushed the thinking on innovation, and it's really forcing this permanent shift around consumer behavior. Whereas before, I think people were kind of moving in and out [of using digital services], now I think they're really shifting forward," Holmes says.
"Nothing ever reverts back to the mean, it just continues to progress forward. [Pandemic] shifts are becoming permanent," he adds.
Consumers didn't want to touch germ-ridden cash, demanded convenient, simpler noncash solutions, and companies complied.
Between the lines: Part of digital expansion means getting comfortable with cryptocurrency, and all the regulatory compliance that crypto services entail. Holmes says it's as simple — or as complicated — as applying the same identity, data collection and anti-money laundering standards that MoneyGram already employs for transactions in other currencies.
Details: MoneyGram has partnered with Coinme to allow customers to load cash into, or out of, bitcoin wallets using MoneyGram's mobile payments platform.
"We try not to hold crypto on our balance sheet, we try not to be long investors in crypto," Holmes says.
State of play: "We've been so proactive with regulators. You have to stay in front of regulation, you have to participate in regulation, you have to comply with regulation."
"What's been fascinating is that we've had more trouble working with some of our partners in the retail space, around their willingness to participate in [crypto-related services] than we've seen pushback from banks" or regulators, he adds.
"So many storefronts ... don't want any part of it, because of the perceived regulation challenge," he says.
The bottom line: "Pushing the envelope around how money moves across borders, and how can we use cryptocurrency and blockchain to accelerate that and make it cheaper, faster, better ... is really exciting."
Go deeper