New ruling grants House Democrats access to some Trump tax records from accounting firm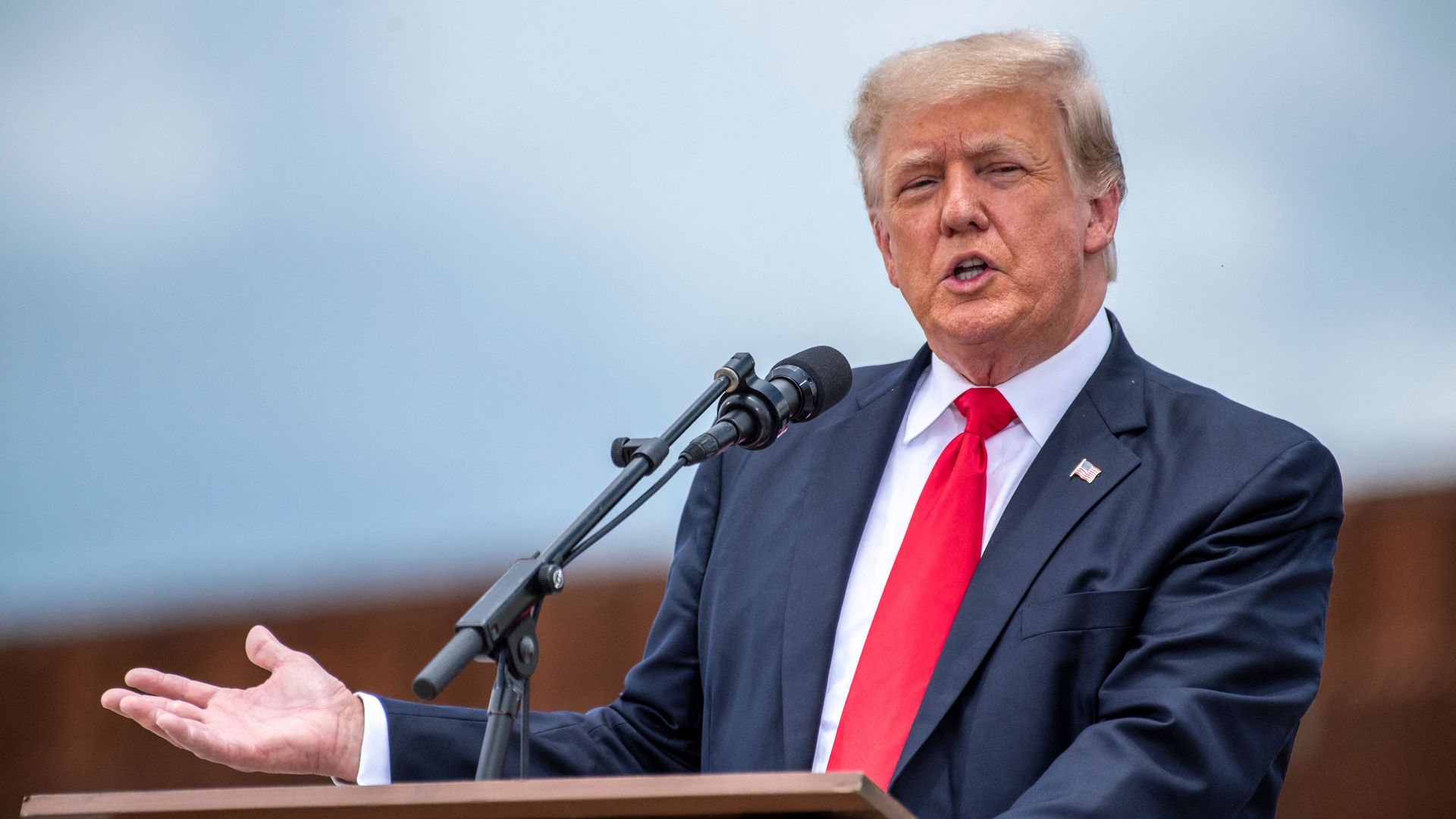 A new court ruling Wednesday will allow House Democrats to access some of former President Donald Trump's financial records from his accounting firm Mazars USA.
Why it matters: Trump has aggressively fought to keep his financial records secret, and the ruling notes that Trump unsuccessfully sued to stop Mazars from complying with the subpoena.
The big picture: Not all of the records requested by House Democrats will be released, as the handover of some of the documents would raise separation-of-powers concerns, Bloomberg reports.
"Separation of powers considerations do not entirely disappear merely because the entanglement is between Congress and a former President," U.S. District Judge Amit Mehta wrote in the ruling.
The accounting firm will be required to release documents concerning the government's lease with the Trump Organization for the Old Post Office in Washington, D.C., and "certain emolument questions," notes Bloomberg.
Mehta narrowed the scope of what materials could be accessed. He approved a subpoena for Trump's financial records in 2017 and 2018, but didn't approve access for similar records dating back to 2011, per Politico.
House Democrats had presented "detailed and substantial" evidence that Trump, though his business dealings, may have violated the Emoluments Clause, which bans the acceptance of foreign gifts without congressional approval, CNN reports.
Mehta noted in the ruling that there is evidence that "Trump's businesses received some foreign payments during his presidency."
"The Committee therefore is not engaged in a baseless fishing expedition," he added.
State of play: The House Oversight Committee issued the subpoena to Mazars USA in 2019, seeking eight years of records concerning Trump and his business entities, per the Wall Street Journal.
Trump challenged the subpoena and the case reached the Supreme Court last year, with justices ruling that the subpoena's scope must be "no broader than necessary," per Bloomberg.
Go deeper