Gina McCarthy confirms talks ongoing with airline industry to cut emissions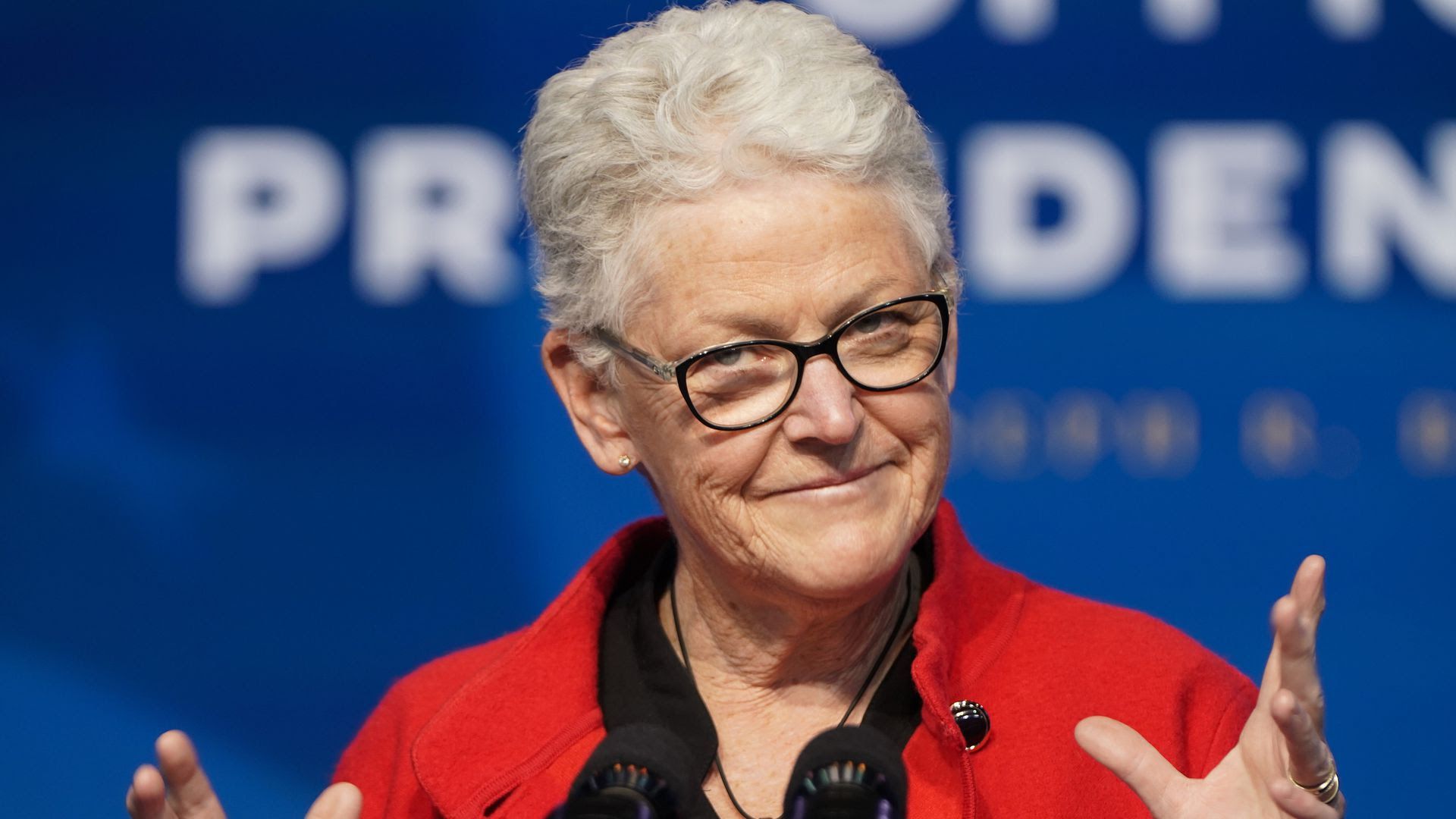 White House climate adviser Gina McCarthy was on the road Tuesday in Illinois to tout the administration's progress on climate action and learn more about cutting-edge energy research at two national laboratories.
Driving the news: In an interview with Axios, she addressed a Reuters report that the White House is working with the airline industry on a plan to cut that sector's greenhouse gas emissions by 50% by 2050, through the use of sustainable aviation fuels, among other steps.
The intrigue: McCarthy confirmed conversations are ongoing with the airline industry, which is a growing source of emissions and particularly difficult to decarbonize, though she said an announcement of any agreement is premature.
"We're certainly looking at a number of new initiatives moving forward and I know [Transportation] Secretary Buttigieg has been talking to the airline industry, as has our entire climate team," she said.
McCarthy cast an airline industry deal as a potential part of what the U.S. might be able to bring to the table at the United Nations Glasgow climate summit in November.
"We're going to wait till the opportunity to actually roll something out, but clearly we want to get in every sector of the economy," she said.
The big picture: The administration needs all the credibility it can get from climate actions in order to maximize its influence in Glasgow.
"If we can do something with the airline sector to look at as fuels that are less carbon-intensive, if we can look at those opportunities, moving forward, it will be a big benefit when we get to Glasgow," McCarthy said.
"It's a little too early for any announcement."
McCarthy also told Axios that the landmark IPCC report, released Monday, "was disturbing" because it narrowed the opportunity to limit warming to the low-end 1.5-degree Paris temperature target.
How administration officials and members of Congress interpret the IPCC report could point the way to what's next in climate policy, particularly as the $3.5 trillion Democrats-only spending package is crafted during the next few months.
Go deeper