Biden to hold "Summit for Democracy" with world leaders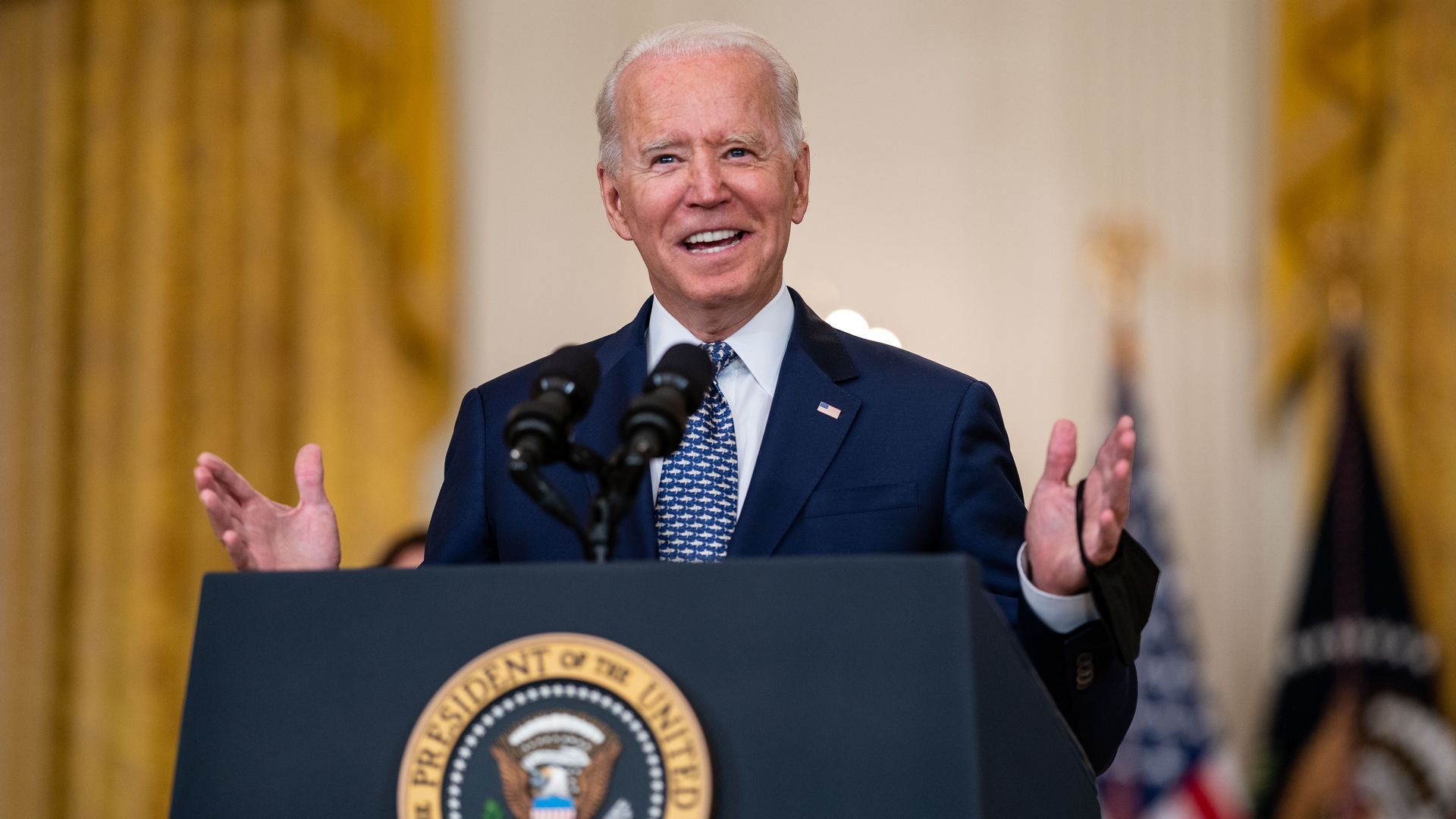 President Biden announced Wednesday that he will convene world leaders for a virtual "Summit for Democracy" in December, where participants will make commitments to defend democracy and human rights at home and abroad.
Why it matters: The summit would fulfill a foreign policy promise Biden made on the campaign trail, where he vowed to "once more place America at the head of the table" in the international effort to fight corruption, defense against authoritarianism, and advance human rights.
Biden had been unable to host the summit until now due to challenges presented by the coronavirus pandemic.
Details: The first of two summits will be held virtually on Dec. 9 and 10, and will feature heads of state and representatives from civil society, philanthropy, and the private sector, according to the White House.
A second summit will then be held after a "year of consultation, coordination, and action" on the group's commitments.
In addition to addressing challenges facing democracy, the summit's participants will discuss collaboration on "the COVID-19 pandemic, the climate crisis, and growing inequality," according to the State Department.
The White House did not disclose specific countries that will be participating.
Go deeper