Algeria wildfires kill at least 65 people, including 28 soldiers
Wildfires in Algeria have killed at least 65 people, including 28 soldiers who died while trying to save residents, Reuters reported Thursday.
Why it matters: The Algerian wildfires are far from an isolated incident. Extreme weather, driven by human-caused climate change, is driving wildfires all over the world, including the U.S., Russia, Canada, Greece, Italy and Turkey.
The big picture: Dozens of fires broke out in the Kabyle region, in northern Algeria, and elsewhere on Monday. Kabyle has many hard-to-reach villages, limited water, and no water-dumping planes, per the Guardian.
Algerian President Abdelmadjid Tebboune declared three days of national mourning and halted all state activities not related to the fires, per Reuters.
At least 18 fires remained active in the region as of Wednesday, according to the forestry director in Tizi-Ouzou, the regional capitol, AP reported.
What they're saying: "We had a horror night. My house is completely burnt," Mohamed Kaci, who had fled with his family from the village of Azazga, told Reuters earlier this week.
An elderly woman living in the mountain village of Ait Saada in Kabyle told AP that the fires on Monday looked like "the end of the world."
Interior Minister Kamel Beldjoud accused arsonists of igniting the flames, though he didn't provide details of the allegations and no arrests have been made, per AP.
"Thirty fires at the same time in the same region can't be by chance," Beldjoud said, per AP.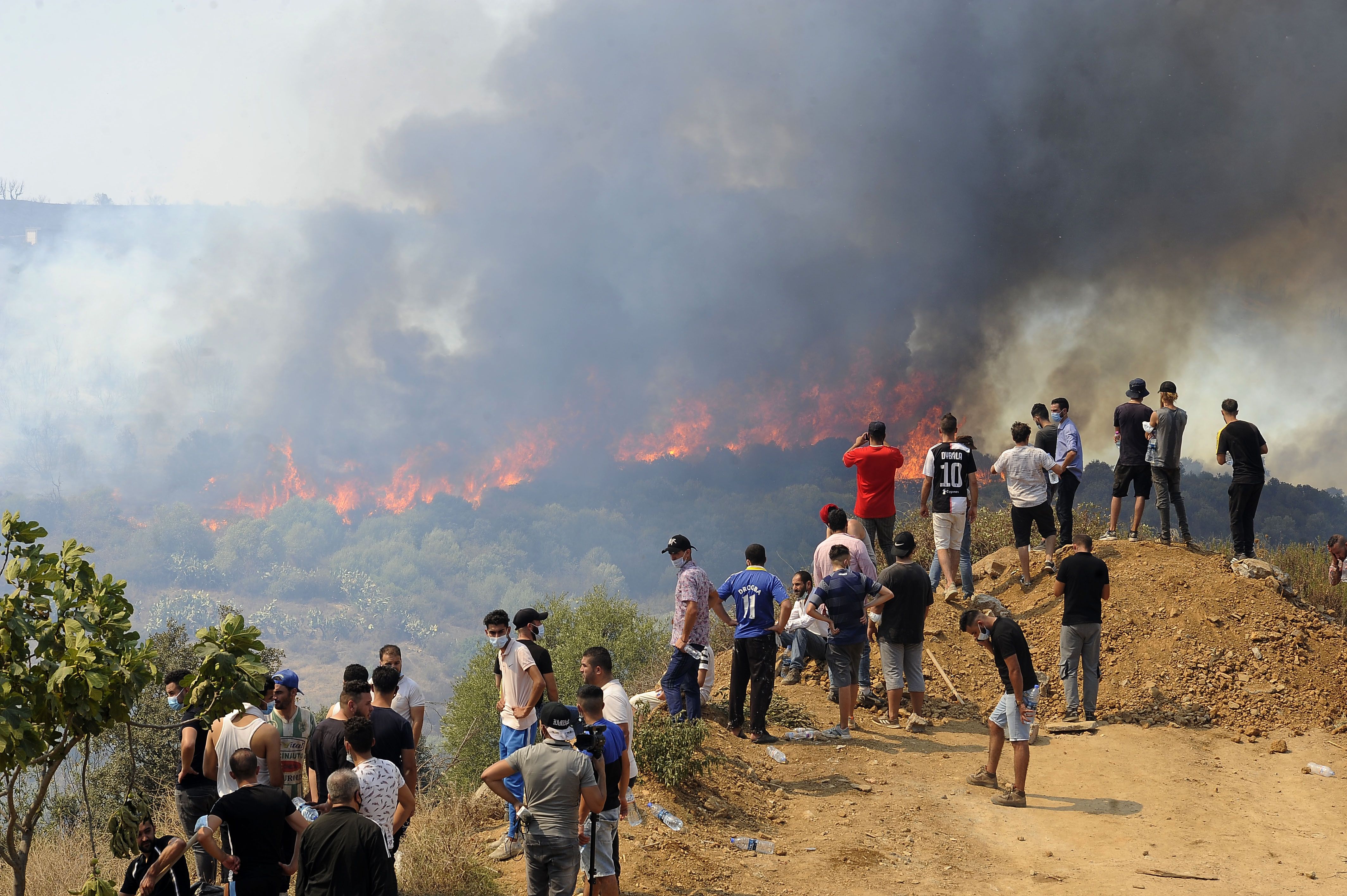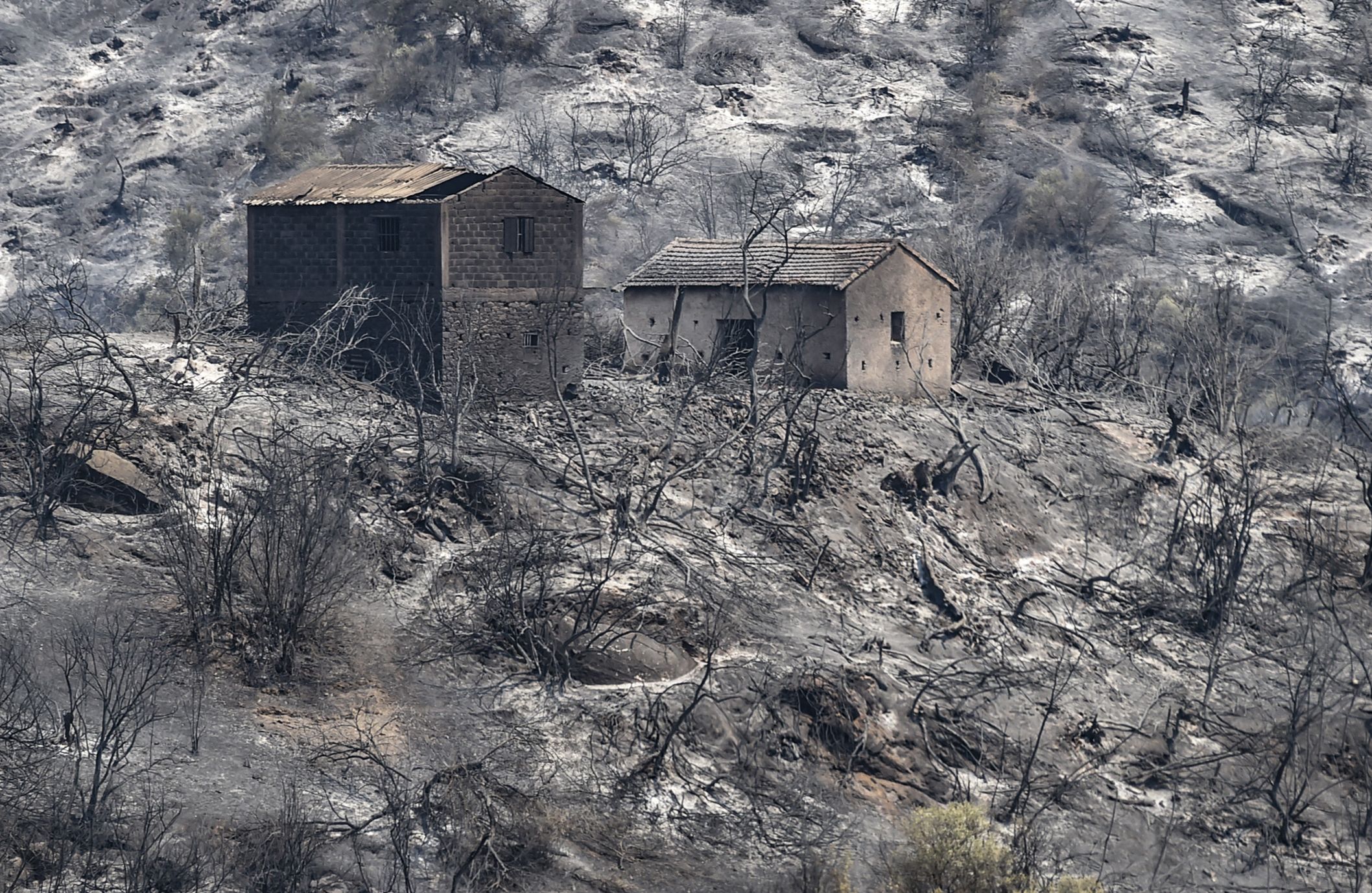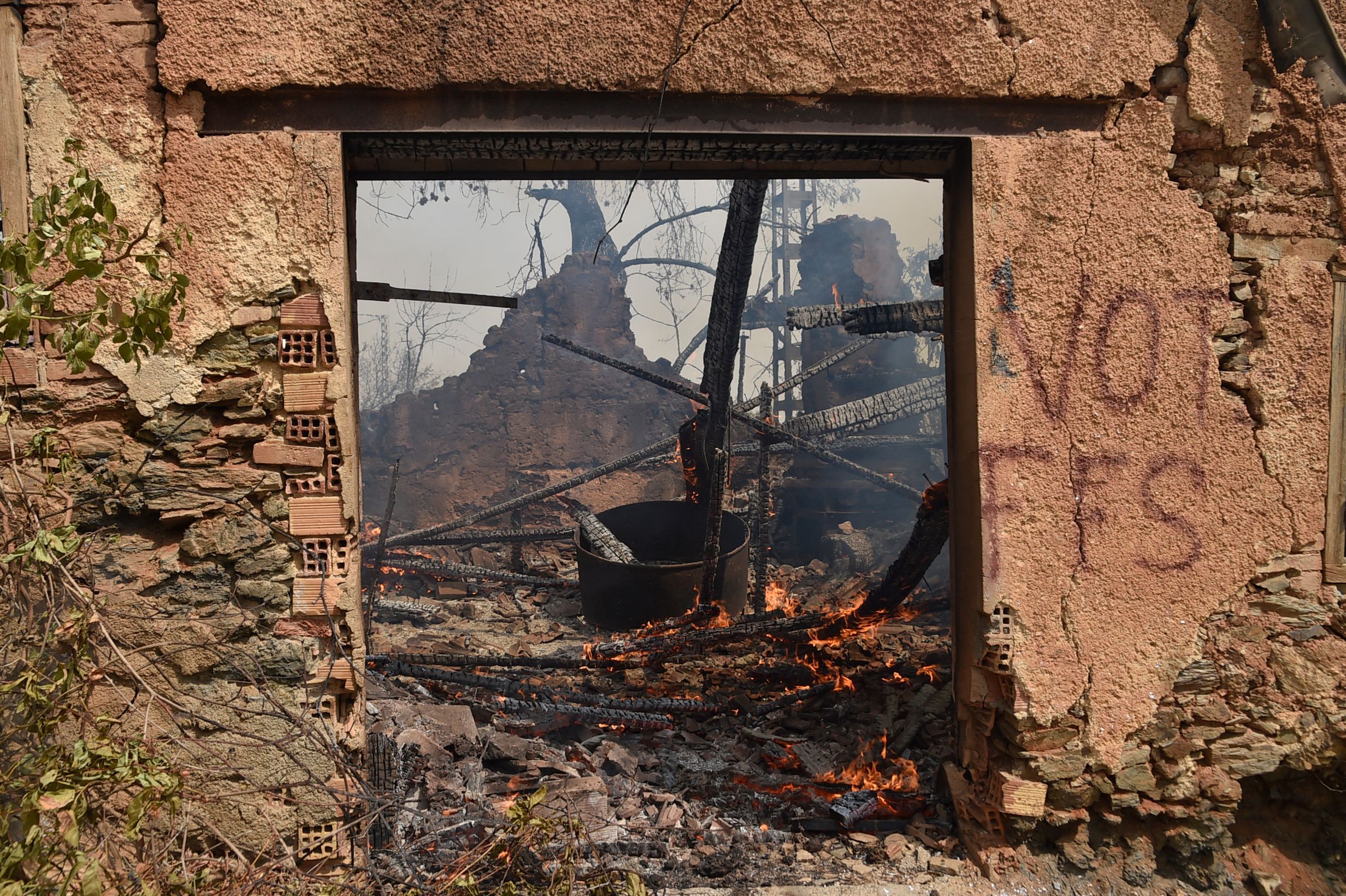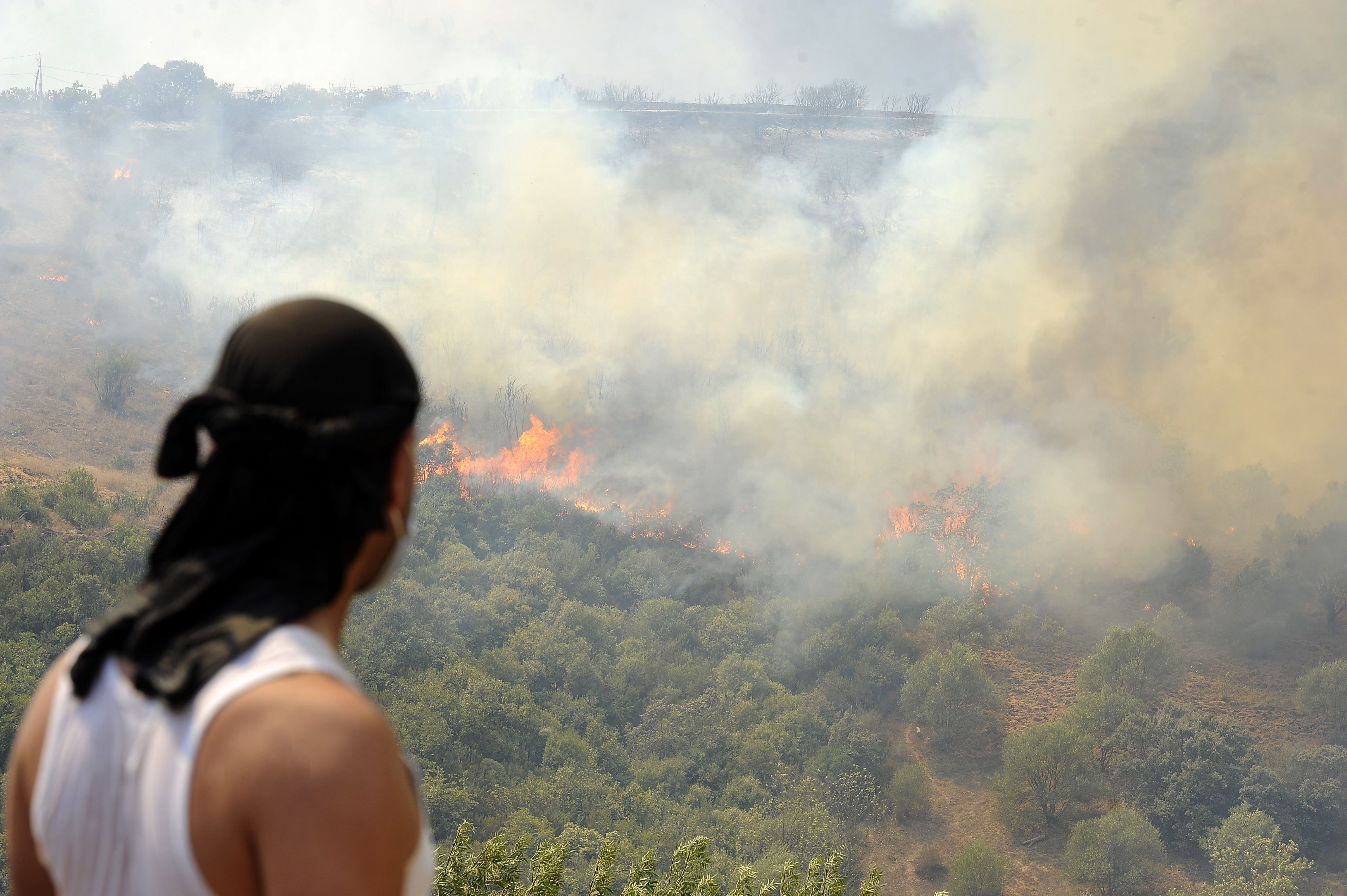 Editor's note: This has been updated with new details throughout.
Go deeper