U.S. to ship 8.5 million vaccine doses to Mexico as COVID cases surge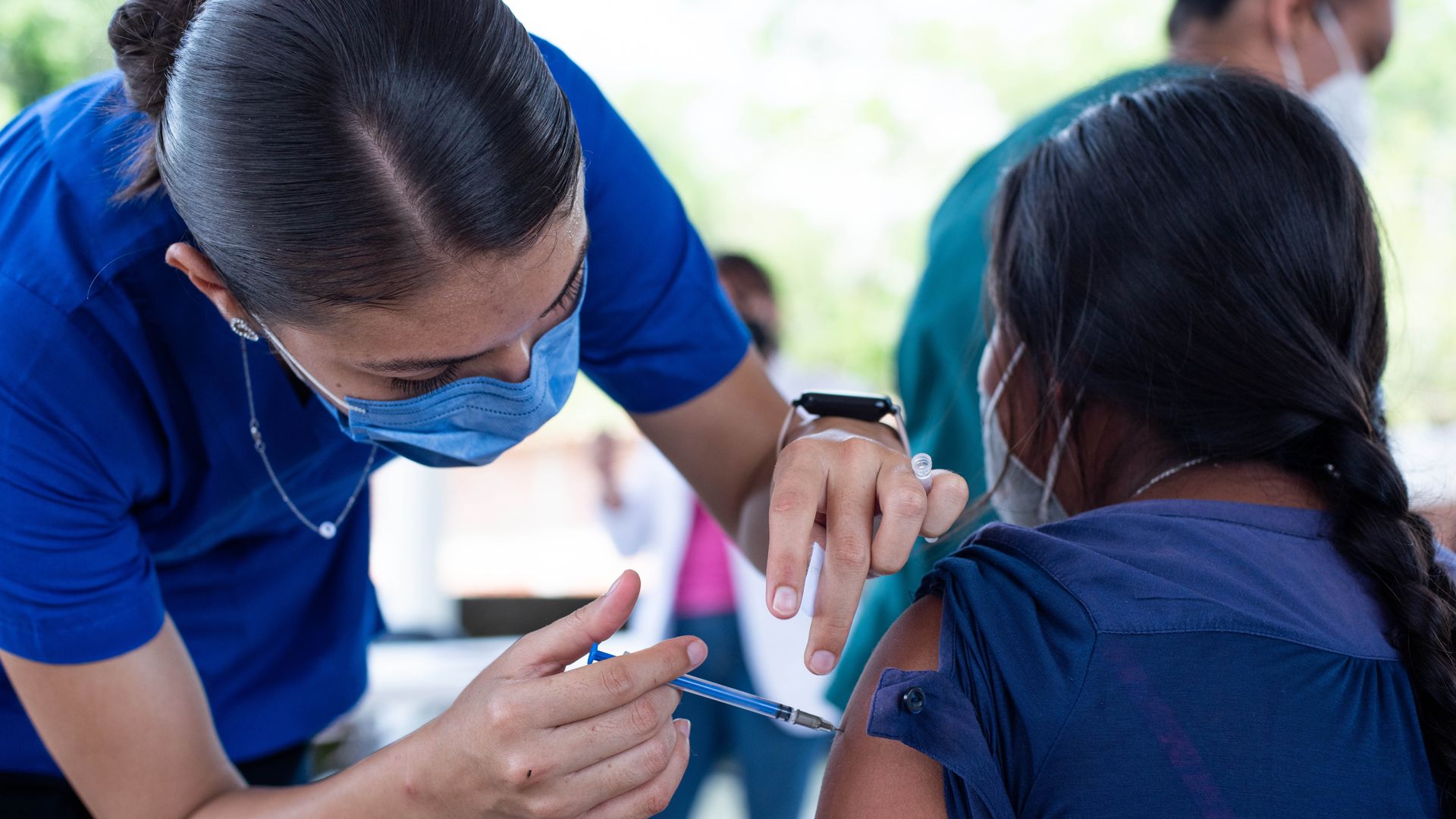 The United States will send 8.5 million more doses of the coronavirus vaccine to Mexico as the country experiences a third wave of infections, AP reports.
Why it matters: The announcement by Mexican Foreign Affairs Secretary Marcelo Ebrard comes as the Delta variant drives up the number of infections in the country.
Mexico has seen more than 244,000 test-confirmed deaths, per AP. However, low testing rates and poor record-keeping likely indicate a higher death toll.
The big picture: Mexico has received 91.2 million doses of five different COVID vaccines, per AP.
About 51 million people in Mexico have received at least one dose of a vaccine, and 27 million have been fully vaccinated, according to AP.
The U.S. sent the country roughly 1.3 million doses of the Johnson & Johnson vaccine following Vice President Kamala Harris' visit in June.
What they're saying: "The appearance of new cases is much greater than what we saw in the first and second waves," Miguel Betancourt, a public health specialist, said per AP.
"With this velocity that we are seeing, the risk of saturation of the hospitals is very high," he added.
"I hope I'm wrong, but I believe now that we're seeing in some places where the hospital saturation is around 70%, we could start to see an increase in deaths because they won't have the capacity to quickly attend to the people who become serious and require attention."
Go deeper