Chinese officials punished for not controlling spike in Delta cases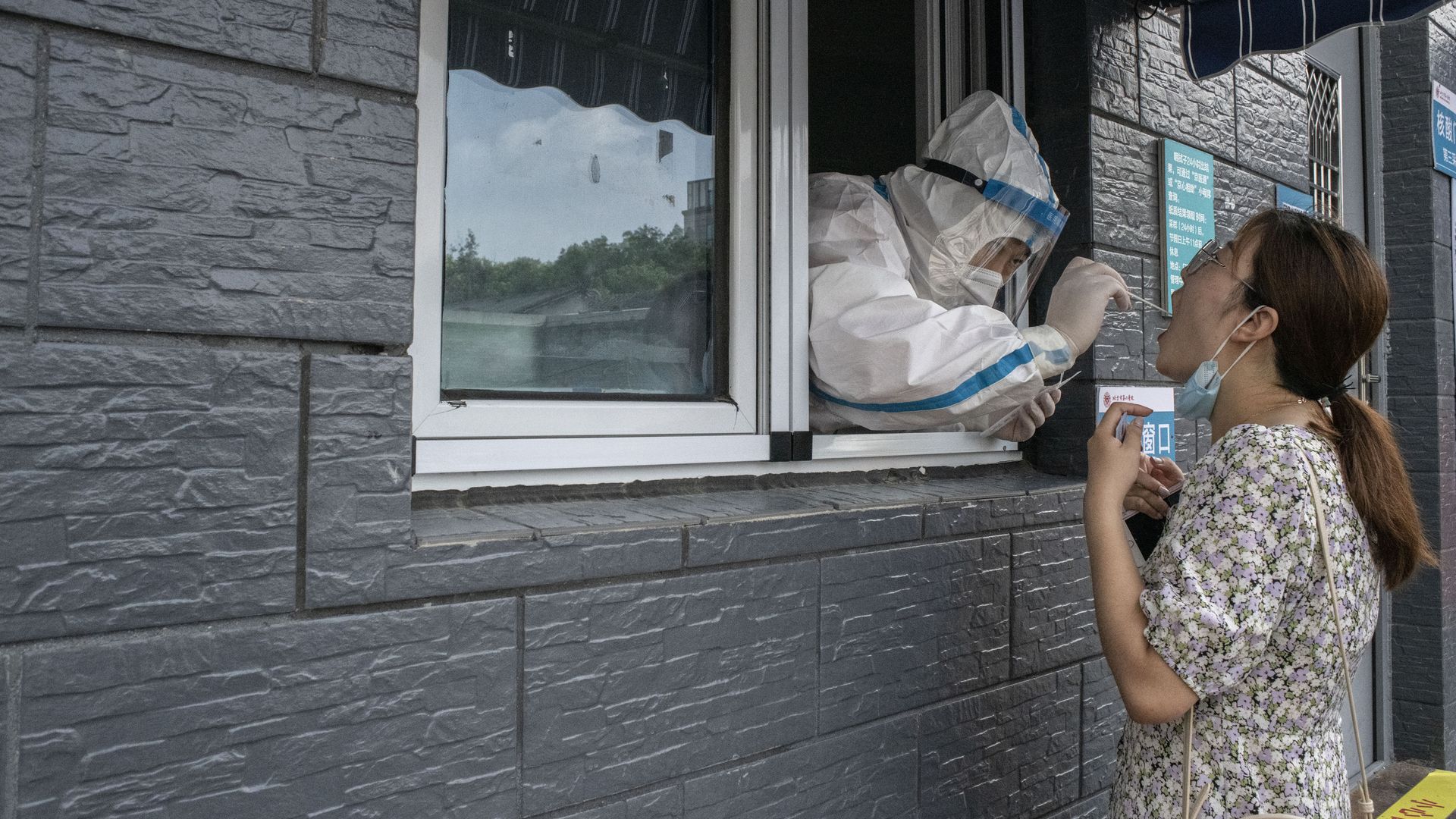 At least 47 Chinese officials are facing disciplinary actions for failing to control a worsening outbreak of the COVID-19 Delta variant, CNN reports.
Why it matters: China's "zero tolerance" COVID strategy stands in stark contrast to the ongoing virus response in the U.S., where vaccine hesitancy persists and some states have passed measures to ban mask mandates.
The big picture: The current uptick in COVID-19 cases, which has largely been driven by the Delta variant, has spread to more than 31 provinces in China and was responsible for more than 1,000 symptomatic infections in three weeks, per CNN.
In an effort to curb the rising cases, Chinese authorities have imposed strict lockdowns, mass testing, and quarantine and travel restrictions — measures last seen during the initial coronavirus outbreak in early 2020.
Driving the news: At least 47 officials, including heads of local governments, health commissions, hospitals and airports, have been punished for not efficiently or thoroughly implementing COVID-19 preventative measures, per CNN.
In Nanjing, for instance, 15 officials were disciplined for allowing COVID infections to spread at the Nanjing Lukou International Airport, per CNN.
At least three officials at the airport in Nanjing are under investigation and two have been detained.
In Zhangjiajie, a tourism destination in southern Henan province, 18 officials were punished for a relaxed response in dealing with a case spike.
Go deeper: Chinese authorities plan stricter approach to COVID-19 for Beijing Games
Go deeper