Washington governor announces vaccine mandate for most state and healthcare workers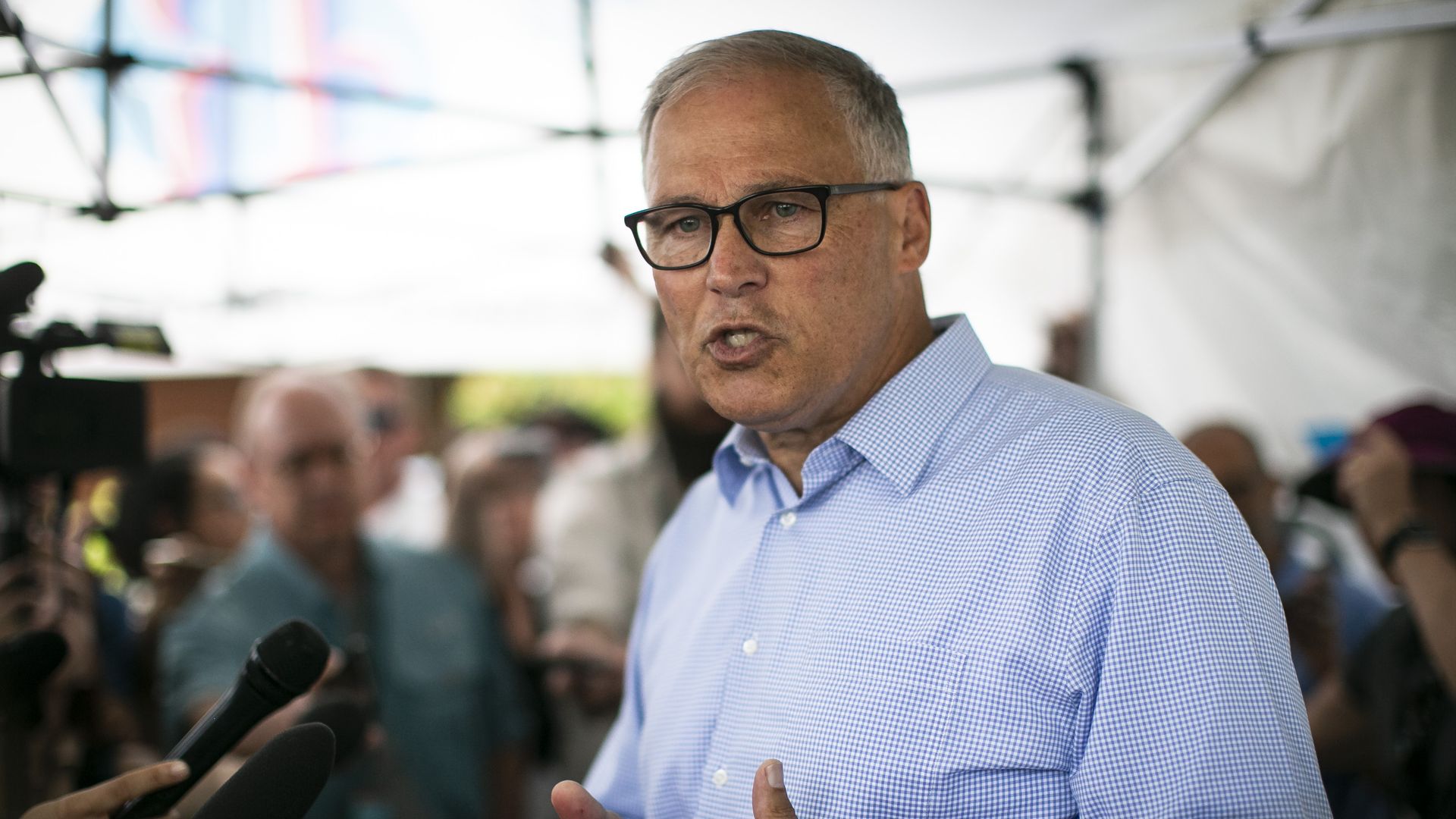 Washington Gov. Jay Inslee (D) announced Monday that the state is instituting a vaccine mandate for most state employees and healthcare workers.
Why it matters: Inslee cited the state's surging COVID-19 case numbers and hospitalizations as impetus for the new policy.
The big picture: Workers affected by the mandate, including long-term care workers and state contractors, will have until Oct. 18 to get inoculated as a condition of employment.
Unlike other states that have mandated vaccines for state and health care workers — such as New York and California — Washington will not have a test-out option that allows employees who do not wish to get vaccinated to submit to regular testing.
"Past opt-out testing policies in congregate facilities for unvaccinated staff have not been efficient at preventing outbreaks that impact employees, clients and families, resulting in the loss of life of dedicated staff," per the press release.
Exemptions to the mandate will be granted for "legitimate medical reasons or sincerely held religious reasons" but not for "personal or philosophical objections," reads the press release.
What he's saying: "We have a duty to protect them from the virus, they have the right to be protected, and the communities they serve and live in deserve protection as well," said Inslee of the workers affected by the mandate, per the press release.
"No patient should have to worry about getting COVID-19 from their health care provider, period," Jeff Duchin, King County Public Health officer, said in the press release.
Go deeper