Philip Morris International raises bid to acquire drug manufacturer Vectura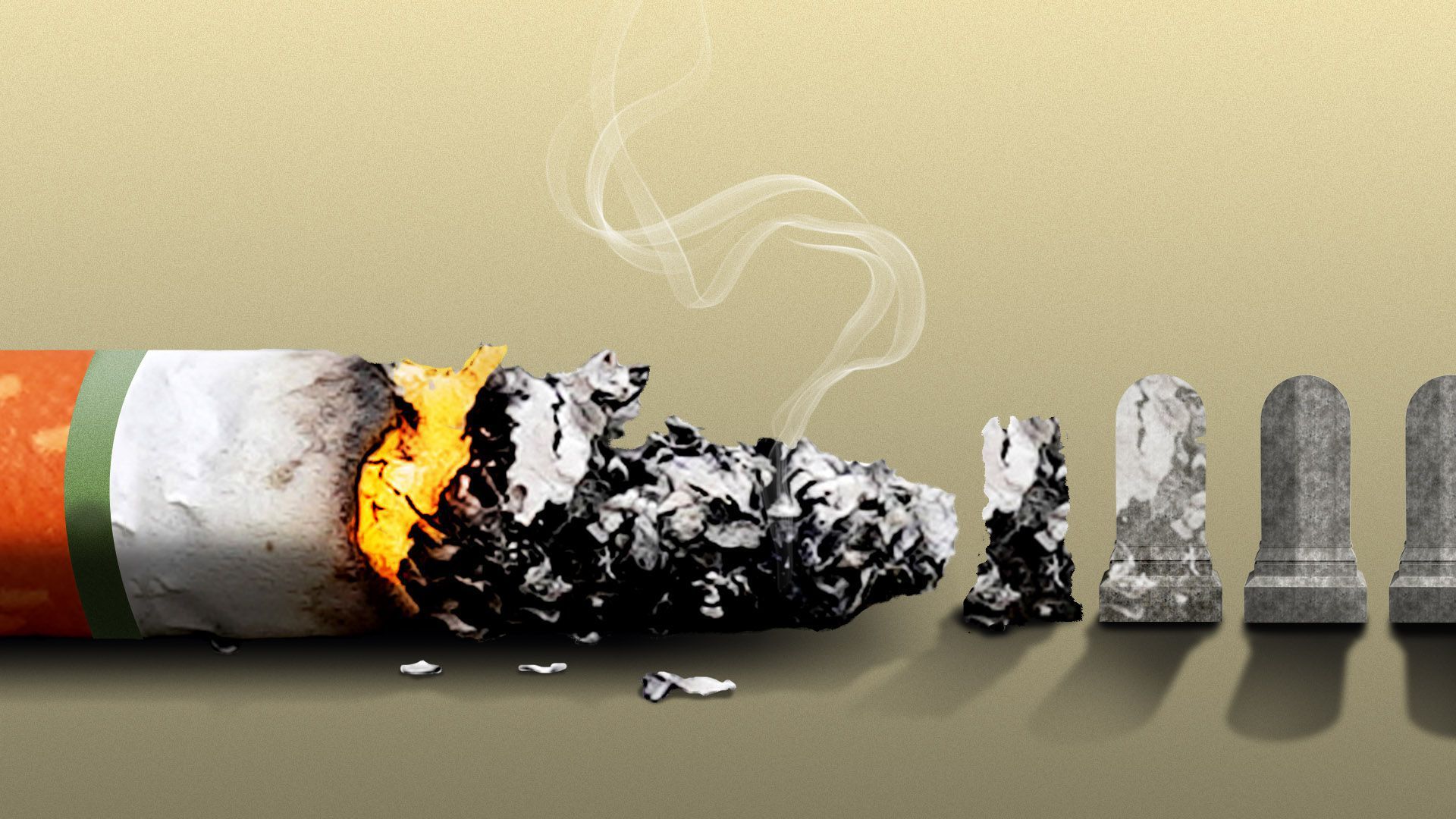 Philip Morris International has raised its bid against Carlyle to acquire Vectura, a U.K.-based drug manufacturer specializing in inhaled medicines, to 1.02 billion pounds ($1.41 billion). The U.K.'s Takeover Panel said that the deal could enter a rare head-to-head auction.
Why it matters: The Swiss spinoff from the Big Tobacco company is on a quest to remake its image, and its investments range from cigarette alternatives to treatments for respiratory illnesses.
Also on Monday, the company announced its acquisition of OtiTopic, a U.S. drugmaker working on a treatment for acute myocardial infarction.
Details: Under the new offer, Vectura shareholders will get 165 pence a share in cash, up from PMI's previous offer of 150 pence a share and Carlyle's offer of 155 pence on Friday.
The bottom line: "The tobacco firm's determination to outmaneuver Carlyle highlights Chief Executive Officer Jacek Olczak's belief that Vectura offers a unique opportunity to reinvent his company. He's argued that developing new products in the inhaled-therapies space without the expertise of the U.K. company would take far longer." — Corinne Gretler and Dinesh Nair, Bloomberg
Go deeper