Swimmer Simone Manuel: Stop interviews after "disappointing" performances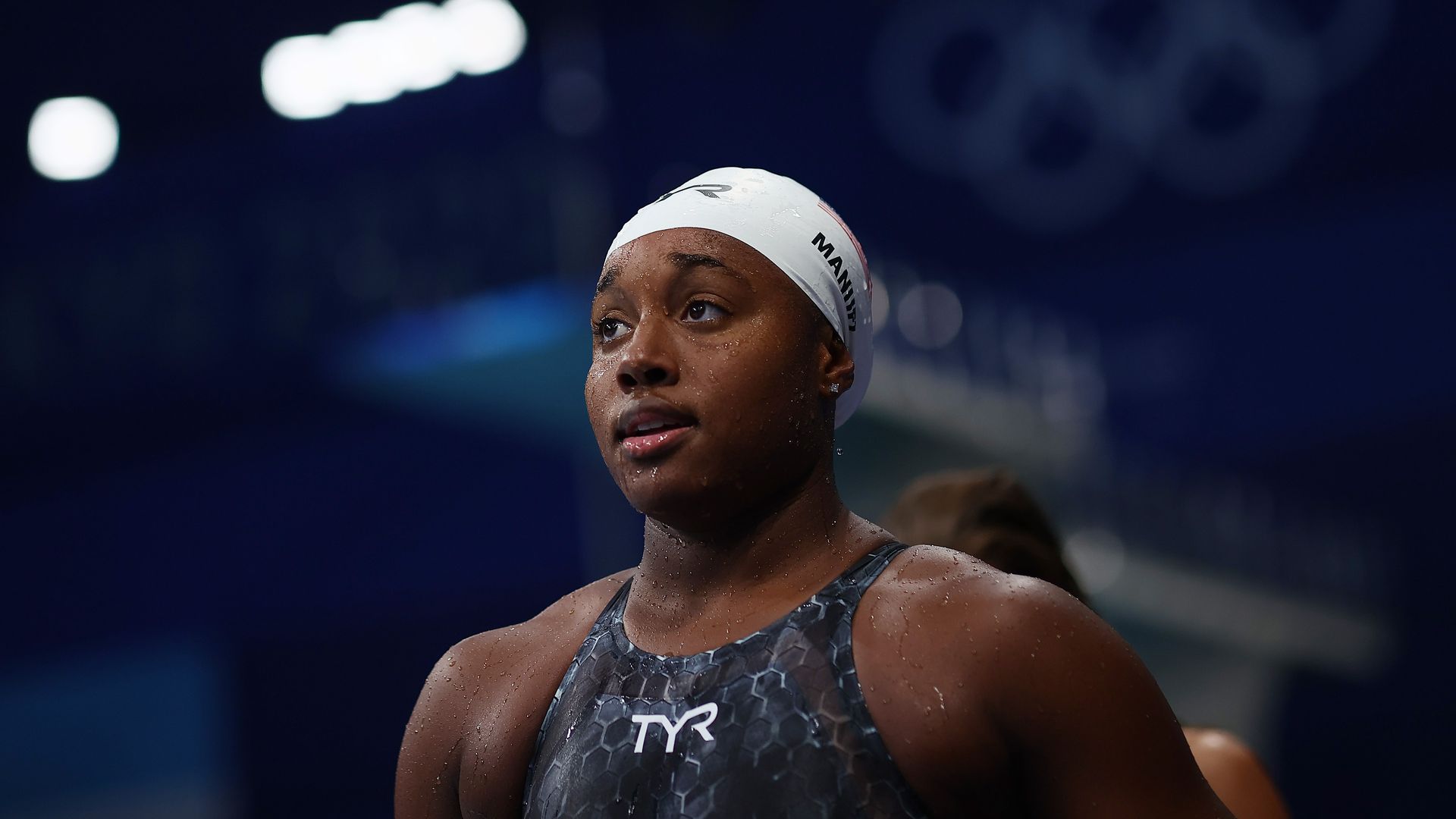 Olympic gold medalist Simone Manuel suggested this week that journalists should stop the practice of interviewing athletes after "disappointing" performances.
The big picture: Athletes have stepped up to advocate for their own mental health at this year's Games and beyond.
Last week, Team USA gymnast Simone Biles decided to withdraw from some of the Tokyo competitions to protect her mental health.
After declining media interviews at the French Open in May, Naomi Osaka said: "I've often felt that people have no regard for athletes mental health and this rings very true whenever I see a press conference or partake in one," in a statement on Twitter.
Zoom out: A majority of Americans — especially women and Black Americans — expressed support for Biles' decision to withdraw, our latest Axios/Momentive Olympics poll found.
Biles unexpectedly sparked awareness around Olympians' struggles with media coverage and intense pressure to perform and win.
What she's saying: "Please stop interviewing athletes right after a disappointing performance before they have any time to process anything," the Olympic swimmer tweeted. "Trust me. They gave it their all. Nothing else people need to know at that time."
"The amount of people who say we're just sore losers or that we are 'obligated' to do the interviews is problematic. Lack of empathy for athletes is problematic," she added.
"It's mentally and emotionally exhausting to coherently answer questions while trying to process the fact that people already saw you fall short of the goals you worked so hard for on the world's biggest stage."
Manuel recommended that journalists get "better training" so they know when and if they should interview athletes and how to handle talking about certain topics, victories and disappointments with sensitivity.
Driving the news: Manuel, who earned a bronze medal at the U.S. 4×100 relay, failed to make the podium at the 50-meter freestyle, and faced the press immediately after the loss.
The swimmer dominated those same events at the Rio 2016 Games, where she won the 100-meter freestyle race, becoming the first Black woman to ever win an individual Olympic gold medal in swimming. She also earned a silver medal in the women's 50-meter freestyle.
Go deeper: Olympic swimmer Simone Manuel holds her head high in "victory and defeat"
Go deeper