Judge: PG&E must explain role in Dixie Fire that's raging in California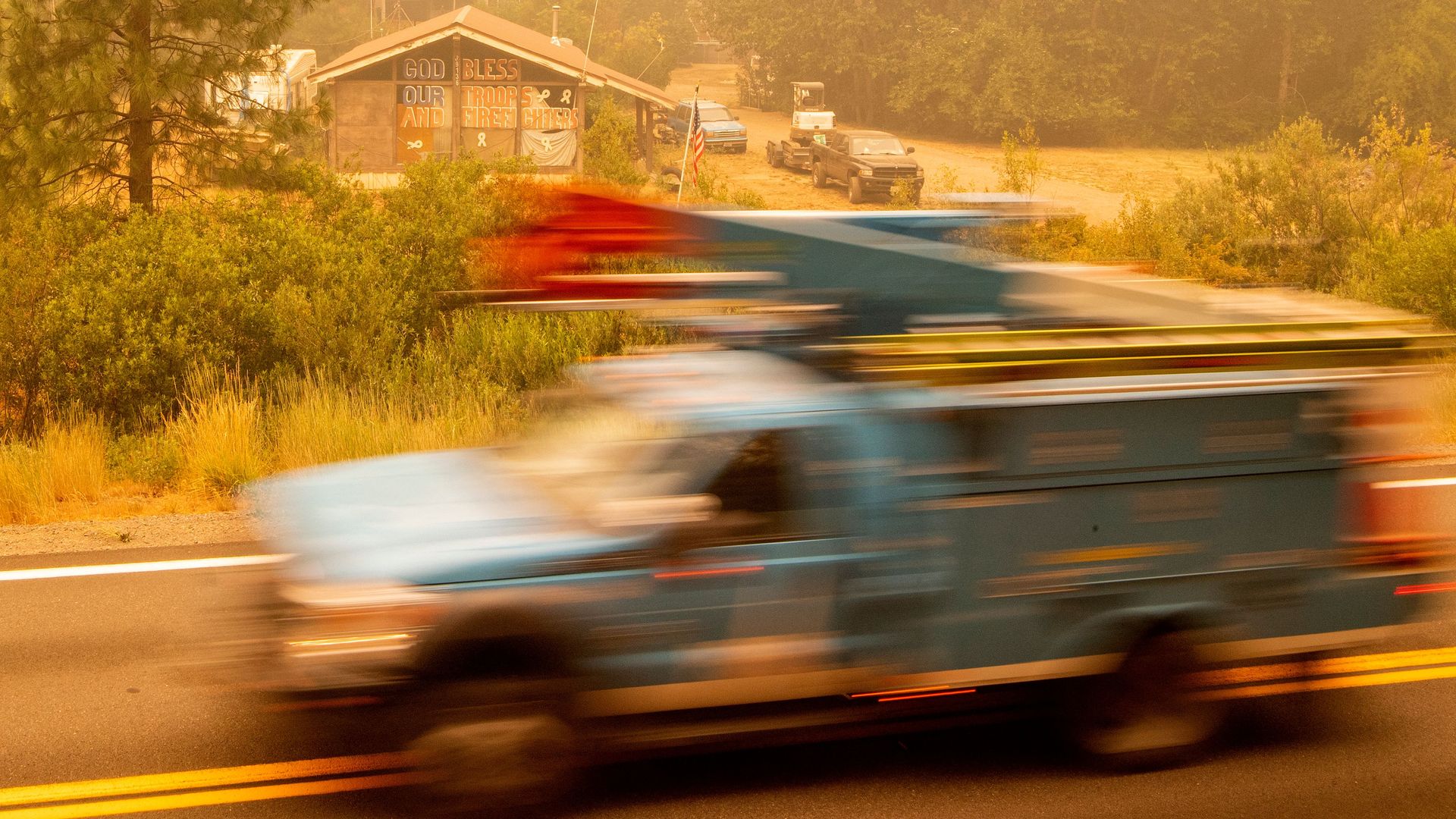 A federal judge on Friday gave Pacific Gas & Electric, California's largest power company, one week to explain its role in potentially starting two fires that have now burned hundreds of thousands of acres in Northern California.
Driving the news: PG&E told the state last month that malfunctions with one of its utility poles may have caused the Dixie Fire, the third-largest blaze in state history and currently the largest fire in the U.S. And U.S. District Judge William Alsup wants to know details.
Alsup has also asked PG&E for more information on the Fly Fire, which later merged with the Dixie Fire.
Of note: Alsup oversees PG&E's safety precautions while the utility remains under criminal probation from 2010 when its natural gas lines destroyed a suburban neighborhood south of San Francisco.
The big picture: Six of the seven largest fires in California's history have occurred since Aug. 2020, according to CalFire.
Go deeper: California wildfire victims sue former PG&E executives for alleged neglect
Go deeper