Taliban kills head of Afghanistan government's media center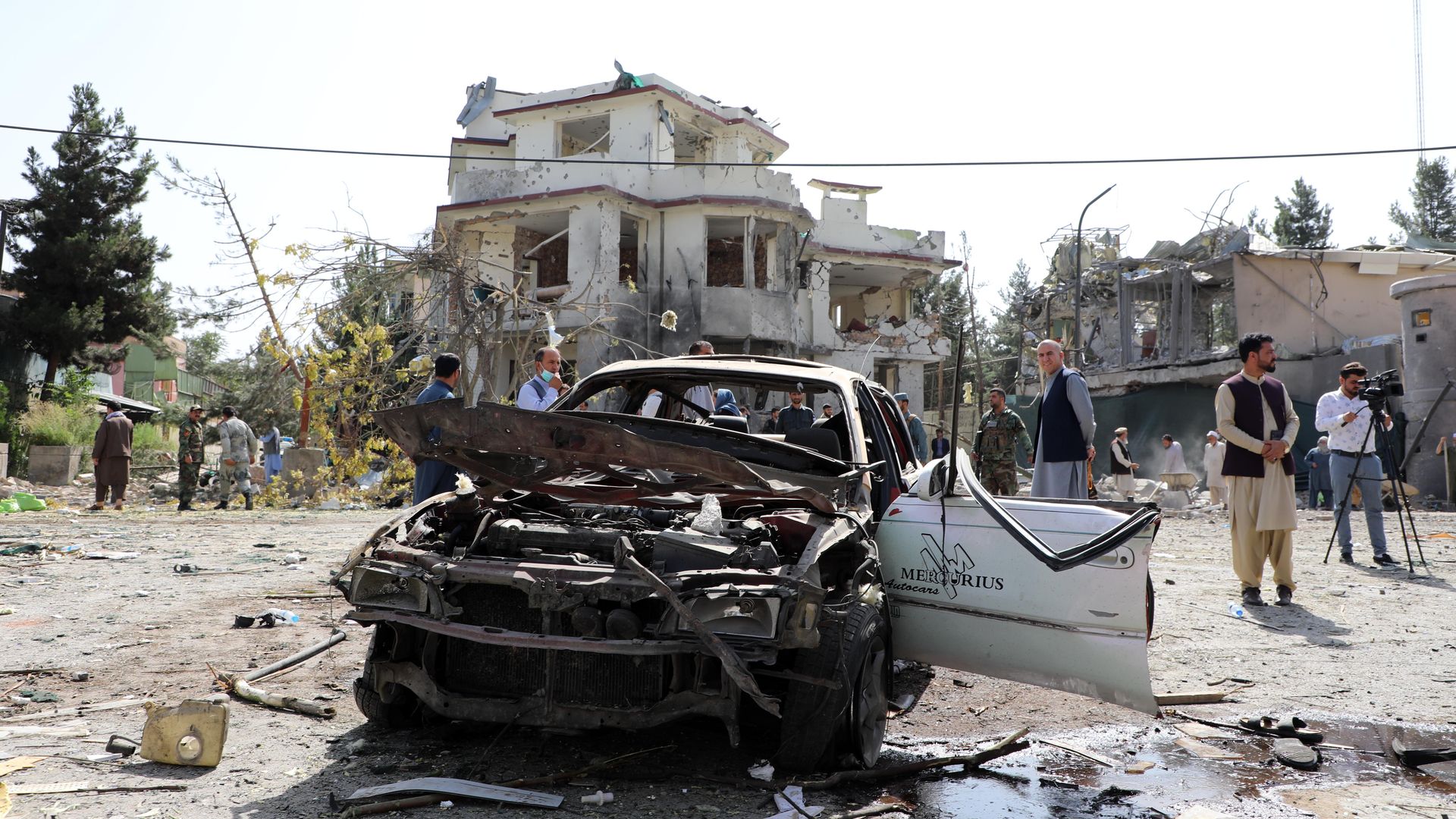 The Taliban killed the director of Afghanistan's Government Information Media Center on Friday, AP reports.
Why it matters: The killing of Dawa Khan Menapal, who led the government's press operations for the local and foreign media, is the latest in a series of attacks against government officials in recent months, per AP.
Taliban spokesman Zabihullah Mujahid told AP that Menapal "was killed in a special attack of Mujahideen" and was "punished to his deeds."
Mirwais Stanikzai, a spokesperson of the interior ministry, confirmed Menapal's death to Reuters, saying "he was a young man who stood like a mountain in the face of enemy propaganda, and who was always a major supporter of the [Afghan] regime."
The big picture: Attacks by the Taliban and other groups in Afghanistan have intensified in recent as U.S. and NATO forces withdraw from the country.
The Taliban on Wednesday claimed responsibility for this week's attack on the home of acting defense minister Bismillah Khan Mohammadi. The defense minister survived, but eight people were killed.
"The attack is the beginning of the retaliatory operations against the circles and leaders of the Kabul administration who are ordering attacks and the bombing of different parts of the country," a Taliban spokesperson said in a statement, per the Guardian.
The Taliban "will no longer remain indifferent" to Afghan military officials and foreign troops, and "will stand against them with full force."
Go deeper: Pulitzer-winning Reuters photojournalist killed in Afghanistan
Go deeper