Americans April Ross, Alix Klineman win Olympic gold in beach volleyball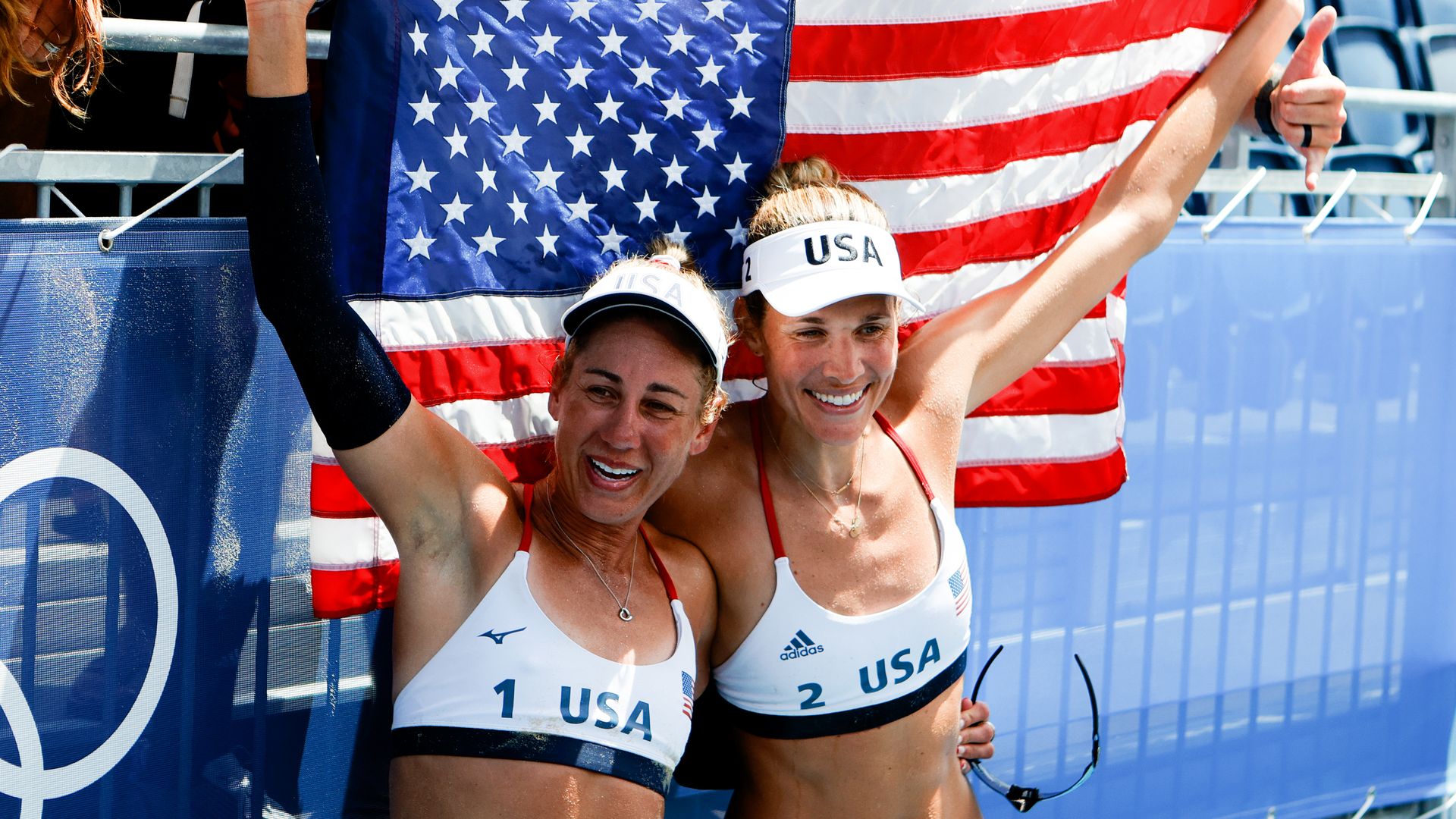 Americans April Ross and Alix Klineman won Olympic gold in women's beach volleyball on Thursday, defeating Australia in straight sets, 21-15, 21-16.
The big picture: The duo has only competed together since 2018. They are the first U.S. women's beach volleyball team to win Olympic gold since 2012.
Ross is also the first beach volleyball player to win an Olympic medal with three different partners, per NBC. She won a silver medal with Jen Kessy in 2012 and a bronze medal with Kerri Walsh Jennings in 2016.
Klineman only switched from playing on the court to the sand in 2017 after being passed up several times for the women's indoor Olympic volleyball team.
What they're saying: "It was so tough," Ross said in a post-match interview, per NBC.
"It was such a shot in the dark. For us to get here and do this, with this kind of competition, just blows my mind, and I'm so grateful to everyone who helped us get here ... To get a gold medal, finally, just feels so amazing."
Klineman explained that Ross took a risk on choosing her as a teammate, saying " when we joined together, I had less than a year of experience on the beach and was not playing at a high level," per the Washington Post.
"She just took my indoor experience into account and my goals and my motivation, and she felt how badly I wanted this," she added. "She, I think, saw something in me that no one else did."
Go deeper