Corporations want a piece of the startup bonanza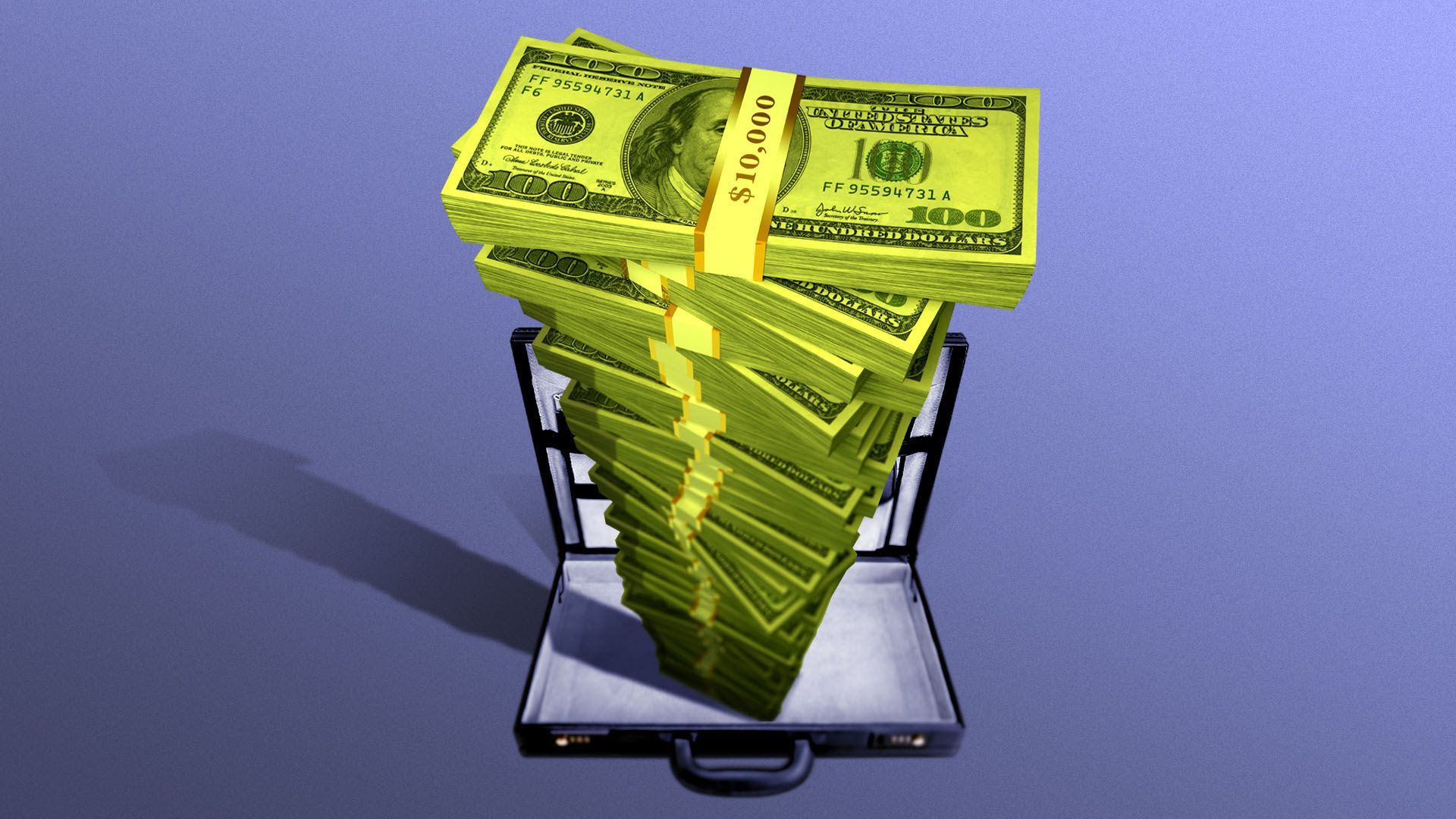 With everything going up and to the right, it's only fitting that corporate venture capital investments did too during the past quarter.
What's happening: Global CVC-backed funding reached $79 billion across 2,099 deals in the first half of 2021 — more than the $74 billion invested in all of 2020, according to new CB Insights data.
Between the lines: Corporate VCs can be large check writers thanks to their parent companies' large balance sheets, making them hefty players who can supply a lot of capital to the right opportunities.
By the numbers:
Exits of CVC-backed companies were up 95% year-over-year in H1 2021, with a record of 438. There were 120 CVC-backed companies that went public, a near tripling from H1 2020.
Mega-rounds of more than $100 million hit 10% of all CVC deals, compared to just 5% in the first half of 2020. They nearly tripled from 78 in the first half of 2020 to 218 in the first half of 2021.
The average CVC-backed deal size grew by 75% year-over-year to an all-time high of $46.9 million. For comparison, the average venture-only-backed deal size only grew by 68% year-over-year to $30.1 million in H1 2021.
Zooming in: GV (formerly known as Google Ventures) was the most prolific corporate VC in that period, with 64 deals.
This shouldn't be a surprise: GV may be a corporate venture investor, but it's always operated much more akin to independent VC funds, from how it compensates its partners, to prioritizing returns over backing startups for strategic purposes for its parent, Google.
Meanwhile, Salesforce Ventures came in second place with 59 deals, but kept the top spot as a "unicorn" investor with 18 deals, reminding us yet again that selling software to big businesses is great for returns even if it's less sexy and headline-grabbing than fun consumer apps.
CB Insights also notes that Coinbase Ventures, the cryptocurrency exchange's VC arm, came in third place with 37 deals, nearly doubling its 2020 activity — highlighting the growing important of its industry.
The bottom line: Startups are hot — and corporations want an increasingly bigger piece of them.
Go deeper