Ben Esposito's "Neon White" bucks expectations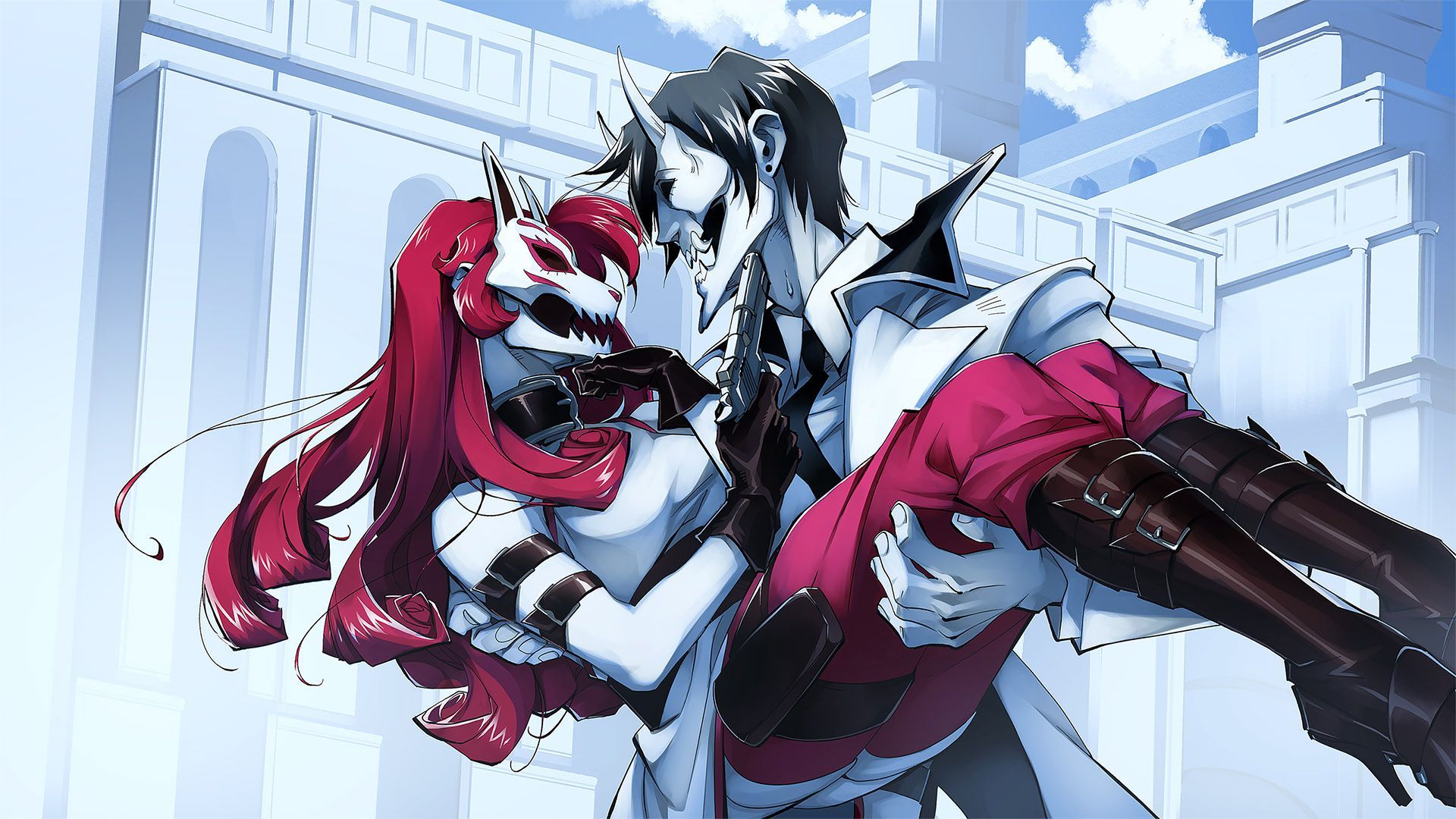 One of the many challenges for indie game developers is being pigeonholed into a specific genre, making it important for some developers to subvert expectations by tackling surprising projects.
Why it matters: For developer Ben Esposito, establishing that his new game, "Neon White," is a sharp turn from his previous work has been at the forefront of how he's presented his game.
"Neon White", a first-person shooter about slaying demons in Heaven, is his attempt to move away from the wholesome persona he established with "Donut County."
Esposito's "kind of ridiculous" goal was to make a game for everyone, regardless of their experience. "Neon White" is the opposite — a game for very specific people, which Esposito lovingly defines as "freaks."
By the time "Donut County" launched in 2018, wholesome or cozy games — a relentlessly cute, whimsical genre — had exploded in popularity. Esposito grew tired of being nice: "Let's go ape s--t."
He's leaned into the weird, retro vibe of the game to get ahead of reactions from players who might expect the same from him.
Details: "Neon White" is heavily influenced by anime like "Cowboy Bebop" or "Trigun" — the Y2K Toonami era — and mixes together elements of retro shooters and visual novels.
The game is being published by Annapurna Interactive and will launch for PC and Nintendo Switch.
"I'm doing this because I'm in a unique position," Esposito says. "I can make whatever I want. And so I'm going to exercise that."
The bottom line: Esposito has leaned into the radical change between games to get ahead of reactions from players who might expect the same from him. "If it's not for you, that's fine," he says. "We don't need you. But if it is for you, it might be your favorite game."
Go deeper