American services overcome constraints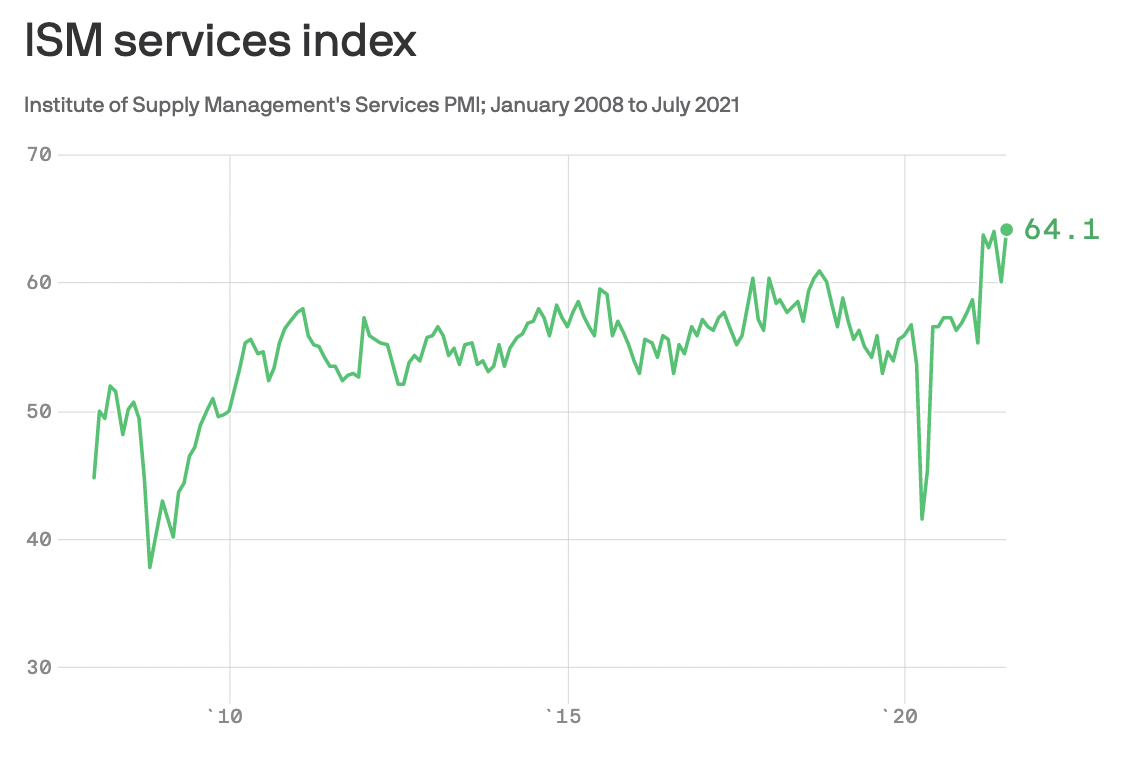 The U.S. services sector is growing at a record pace.
Why it matters: Labor shortages and supply chain issues have hindered business activity across sectors, but not so much that businesses aren't able to grow at a high clip.
By the numbers: The ISM services PMI, an index that tracks activity in nonmanufacturing industries, jumped to a record high 64.1 in July from 60.1 in June.
All 17 services industries reported growth in July.
The employment index rose to 53.8 from 49.3 in the prior month, which suggests hiring conditions are improving.
However, the supplier deliveries index climbed to 72.0 from 68.5, meaning it's taking longer on average for vendors to get supplies to their customers.
Also, the prices paid index increased to 82.3 from 79.5, which means inflation.
The big picture: "Rising case counts and the particularly virulent Delta variant are threatening to disrupt the recreation renaissance we have been counting on to drive a services spending boom this summer," Wells Fargo's Sarah House wrote. "Through July at least, the service sector is still cranking at full throttle."
Go deeper