How remote work raises the risks of cyberattacks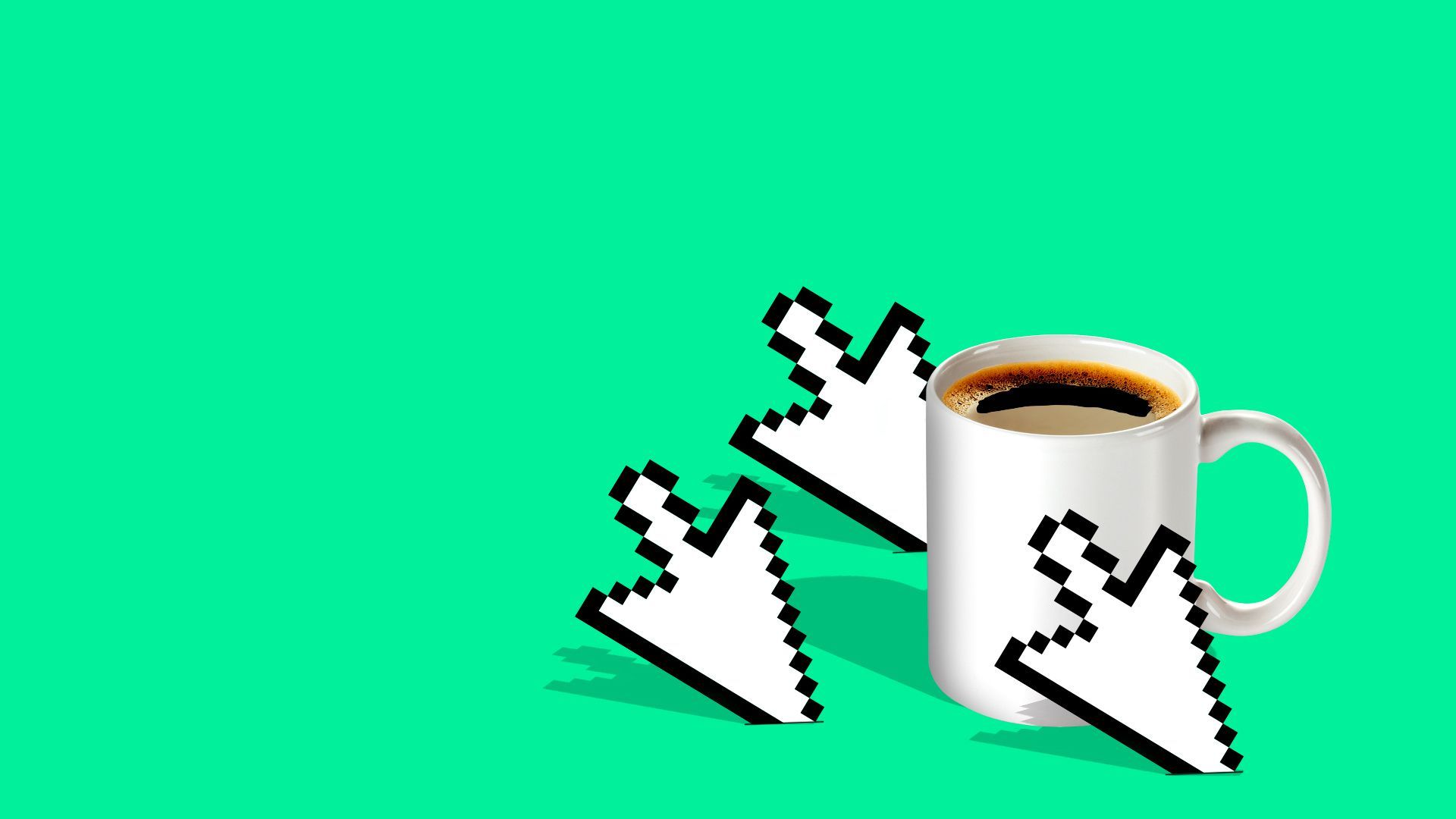 The pandemic-driven shift to remote work has been accompanied by a rise in cyberattacks on corporations — and that's not a coincidence.
Why it matters: Cyberattacks can cost companies millions and the broader economy billions. With remote work likely to stay — especially with the surging Delta variant — companies need to prioritize and retool cyberdefense for a more distributed working world.
By the numbers: Between 2019 and 2020, ransomware cyberattacks rose 62% worldwide and 158% in North America, according to a recent report by the cybersecurity firm SonicWall.
The FBI saw cyberattack complaints rise nearly 20% between 2019 and 2020, while the collective cost of ransomware attacks reported to the bureau rose more than 200% in 2020 to roughly $29.1 million.
The big picture: There are a number of factors behind the ransomware wave, including the rising value of cryptocurrency, but "it's not a coincidence that there are never-before-seen amounts of ransomware attacks happening exactly as shutdowns forced people to go remote," says Paul Martini, CEO of the cloud cybersecurity company iboss.
Between the lines: By one estimate, almost 90% of cyberattacks are caused by human error, often non-IT employees who unintentionally expose their company to bad actors.
When employees primarily worked in the office, IT departments could build a fortress that could protect workers — and the data they needed — from themselves.
"But now that they're working from home, they're connected to a highly untrusted network," says Martini. "This fortress and this technology [IT departments] have built to scan data is completely irrelevant because the data is not going through that equipment."
What to watch: Cybersecurity startups have benefited from the rise in concern, pulling in more than $12.2 billion in funding in 2021 so far, already more than double what was raised in all of 2016.
Martini argues that since cloud computing undergirds remote work, companies need to take a cloud approach to cyberdefense, to ensure that security can follow data wherever it goes.
The future of work is not remote. The future of work is everywhere — and security has to be too.
— Paul Martini, iboss
Go deeper