How opioid use across America varies by insurance coverage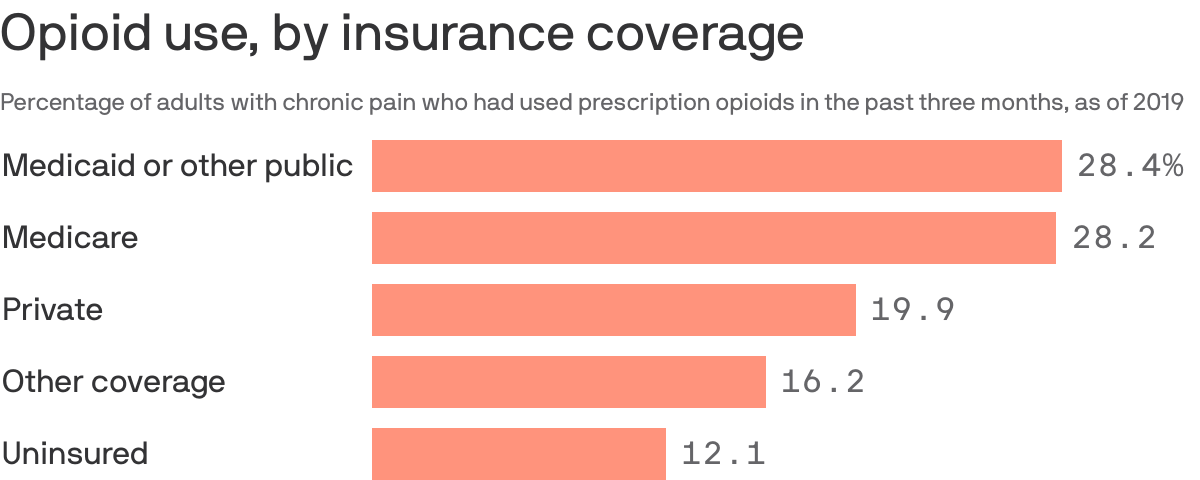 Nearly a quarter of U.S. adults with chronic pain had used a prescription opioid in the past three months when surveyed in 2019, according to data published Thursday by the National Center for Health Statistics.
Why it matters: Prescription opioid use for chronic pain management has been associated with an increased risk of misuse, addiction and death — have been the subject of massive class-action lawsuits against opioid manufacturers and distributors.
By the numbers: The findings show 28% of adults with Medicaid and 28% with Medicare had the highest use of prescription opioids.
Men and employed adults were less likely to have used a prescription opioid compared with women and unemployed adults, respectively.
Adults 45–64 was the highest age group to use prescription opioids at 26%, while usage dropped off among adults aged 65 and over.
Go deeper