Nursing homes' vaccine challenge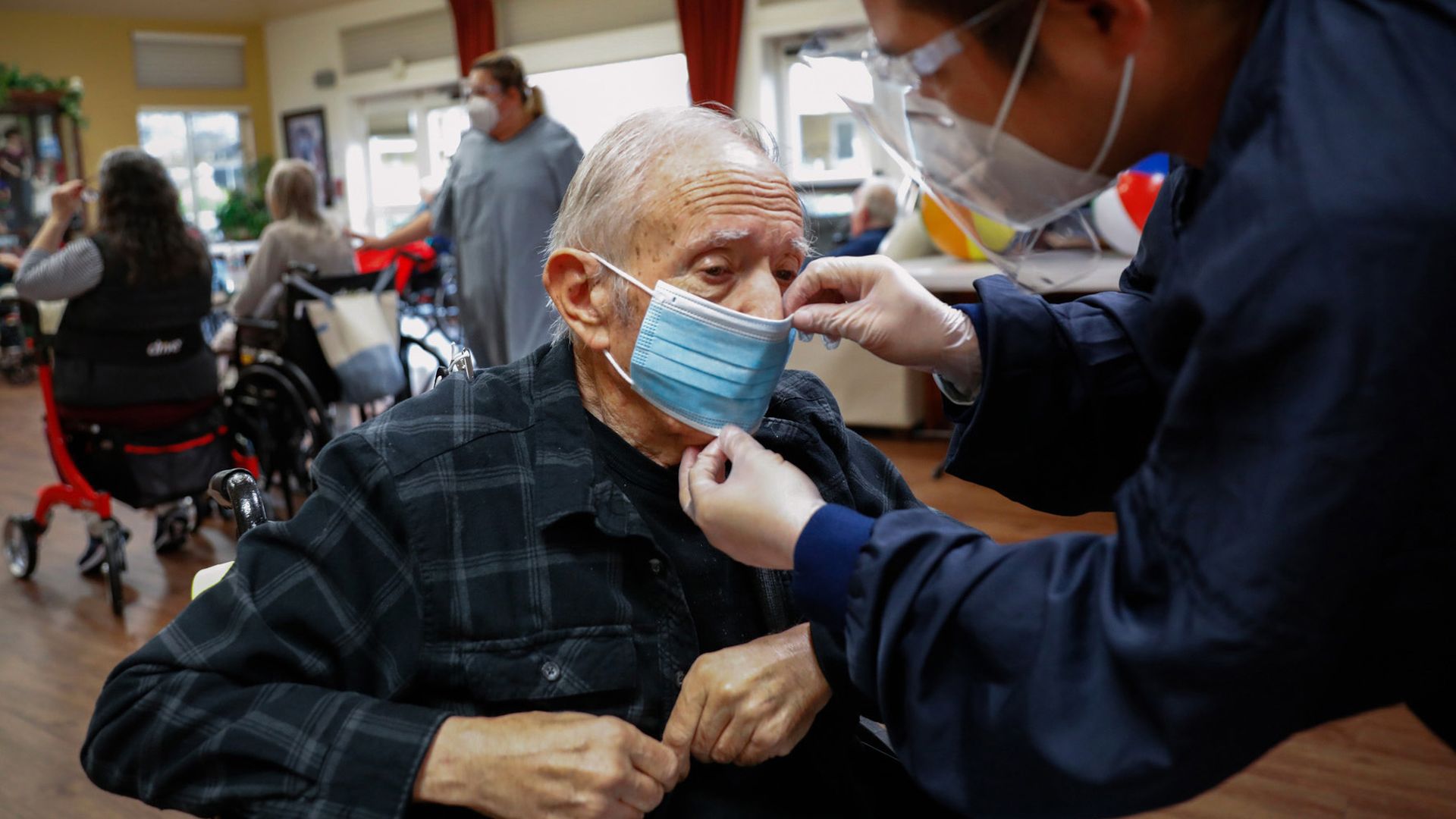 It's becoming more urgent to vaccinate the staff that care for vulnerable nursing home patients. But the industry, which has been plagued with workforce issues, faces a major challenge when it comes to mandating shots, the New York Times reports.
By the numbers: Nursing homes had seen major drops in infections after becoming one of the major hotspots for cases and deaths earlier on in the pandemic. But those numbers have reversed in recent weeks, CDC data shows.
What they're saying: "It's terribly frustrating," Mark Parkinson, CEO of the American Health Care Association, told the Times about the hesitancy of people to get vaccinated, including in the nursing home industry. "If everybody would get vaccinated this pandemic would end."
The big picture: Nursing homes are just one of the industries that may face workforce challenges if they try to push vaccine mandates. Major companies, such as Amazon, are also grappling with concerns about retaining workers in a tight labor market amid vaccine mandates, Bloomberg reports.
Go deeper