As Little League continues, participation dwindles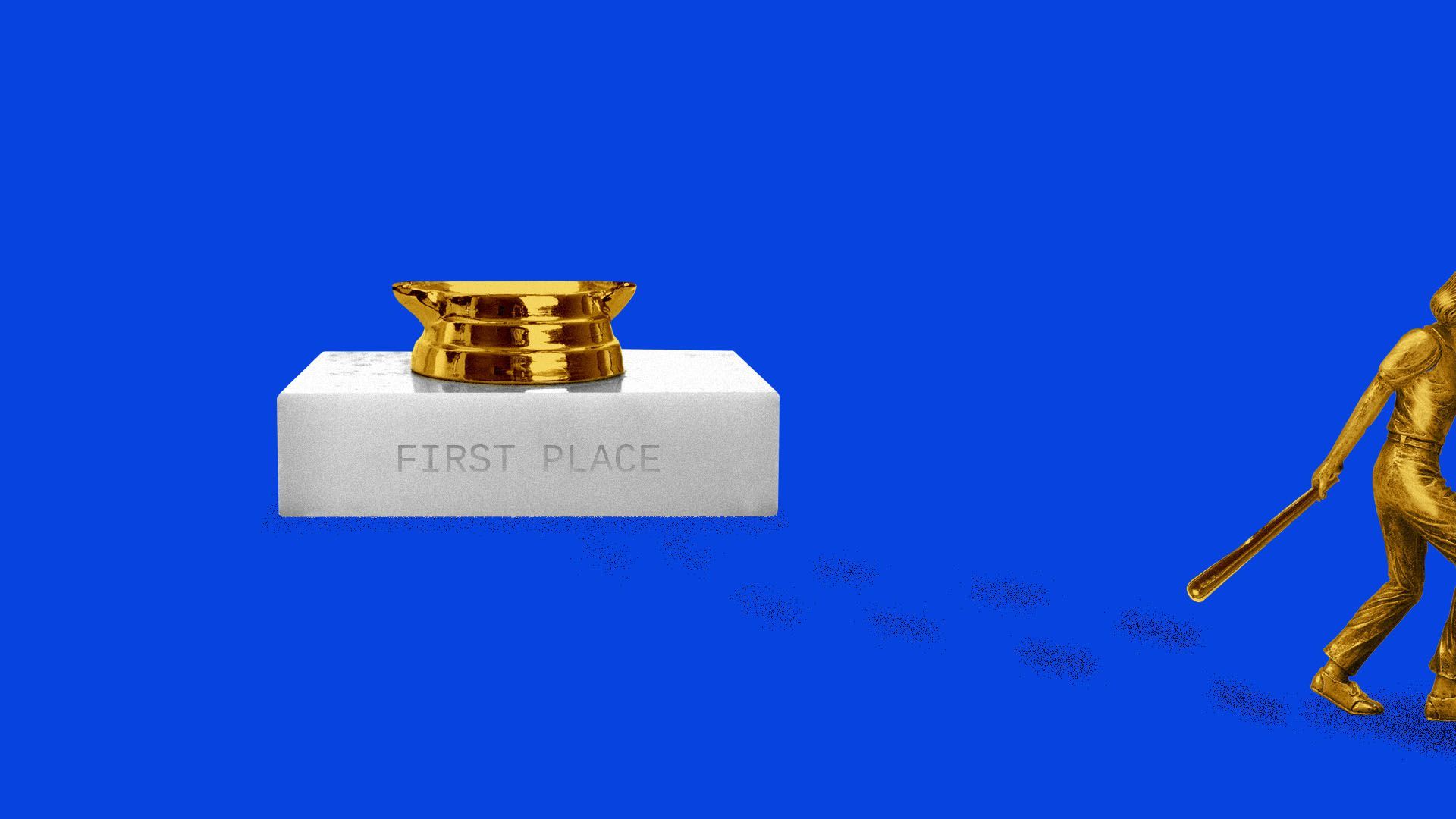 The Little League World Series regionals begin Thursday, with all roads leading to the championship in Williamsport, Pennsylvania, on Aug. 29.
Why it matters: While the country begins its annual love affair with this ESPN-broadcast spotlight on youth sports, it misses the other side of the story: Little League participation has been dwindling for years.
By the numbers: Participation has decreased by roughly 3% annually since peaking in the 1990s — part of a larger youth sports exodus.
Only 38% of kids ages 6 to 12 played team sports on a regular basis in 2018, down from 45% in 2008, per the Sports & Fitness Industry Association.
Local examples: In Warner Robins, Georgia, Little League registration fell from 1,000 in 2008 to 524 in 2019. In Indianapolis, it dropped from 500 in 2003 down to just 110 this spring.
The big picture: One of the biggest culprits behind this downward trend is the rise of pay-to-play travel leagues, which price families out and discourage non-elite players from sticking with the sport.
This isn't unique to baseball, but perhaps stings even more because America's pastime feels more sacred.
There was a time when Little League meant playing a game then hanging out with friends. In today's era of select teams and showcases, "that concept doesn't exist anymore," one coach in Indianapolis said.
What they're saying: A father and volunteer coach wrote an excellent New Yorker piece that sums up beautifully what makes youth baseball so special — and what we lose when local leagues begin to shrink.
"In the town league, there was one beginner kid every year who took much of the season to get their first hit, and when they finally did the rest of the team was jubilant — they went a kind of nuts that my son called 'a release of magical happiness.' The travel teams didn't have that."
"Our teams are the children of nurses and doctors, electricians and mechanics, professors and librarians, guys who work in corrections and in sales, Mayor Curt and an elementary-school custodian — a little league of everybody."
The bottom line: In 1947, 12 teams from two states competed in the inaugural LLWS on a small field nestled beneath a levee, reflecting the nascent youth sports landscape of the time.
74 years later, 53 teams from all 50 states begin their nationally-televised journey in a production equally reflective of youth sports' hyper-competitive status quo.
Go deeper