Why investors should ignore economists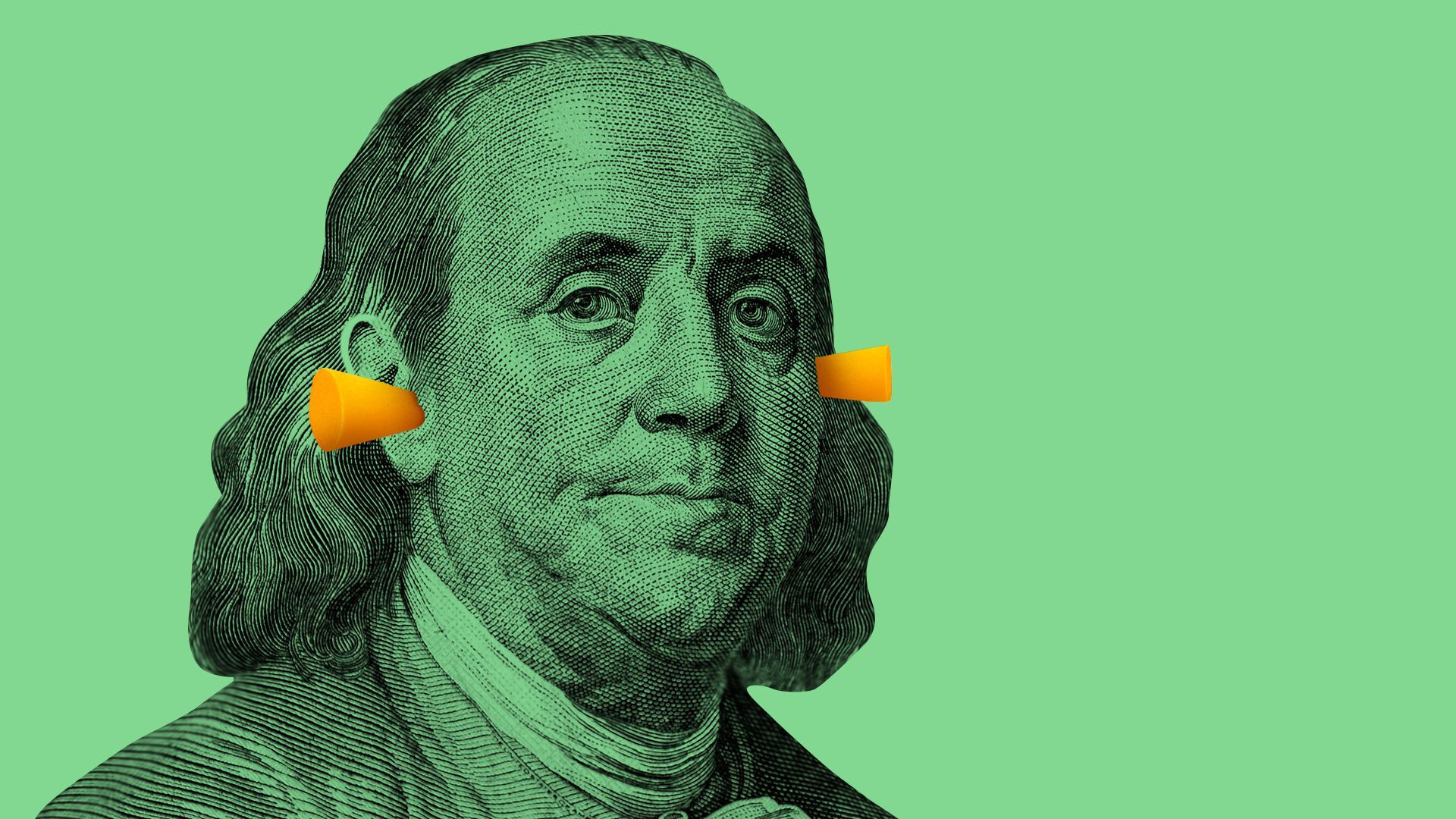 What kind of investor would ignore economics? A successful one, says legendary hedge fund manager Howard Marks in the memo we wrote about on Monday.
Why it matters: Nearly all investors — Marks included — have views on the economy, how it works, and where it's headed. Many of them go to great lengths to disseminate and popularize those views. (Looking at you, Ray Dalio.) But that's all marketing, not investing.
The big picture: One of Marks' investing tenets holds that economic forecasting is "not critical to investing."
"I can count on one hand the investors I know who successfully base their decisions on macro forecasts," he writes.
Marks asks the only question that matters: "If you invest on the basis of your macro views, how often have they helped?"
There are two common answers to that question. The first, which is typical among individual investors, is "very rarely." Investors tend to overestimate future inflation in developed markets and underestimate the likelihood of a major negative shock in emerging markets.
Institutional investors, on the other hand, if they're honest, will tend to say that they don't invest on the basis of their macro views.
Between the lines: A huge part of being an institutional investor is sales and marketing — persuading individuals that you're a smart and safe place for them to put their money.
Because stocks do well when the economy does well, and do badly when the economy does badly, those individuals will invariably ask about your economic outlook. So investors need an answer to that question.
Once they become adept at answering those questions, they end up being asked those questions even more frequently. While the answers don't help in terms of investment returns, they do often help convey an aura of general expertise that in turn helps to retain and increase their total funds under management.
The bottom line: There's no utility to listening to investors when they're in economic-pundit mode. And there's also no utility in trying to use economic forecasts to make money. Almost no one can do that.
Go deeper