Exclusive: Finance's dismal anti-racism image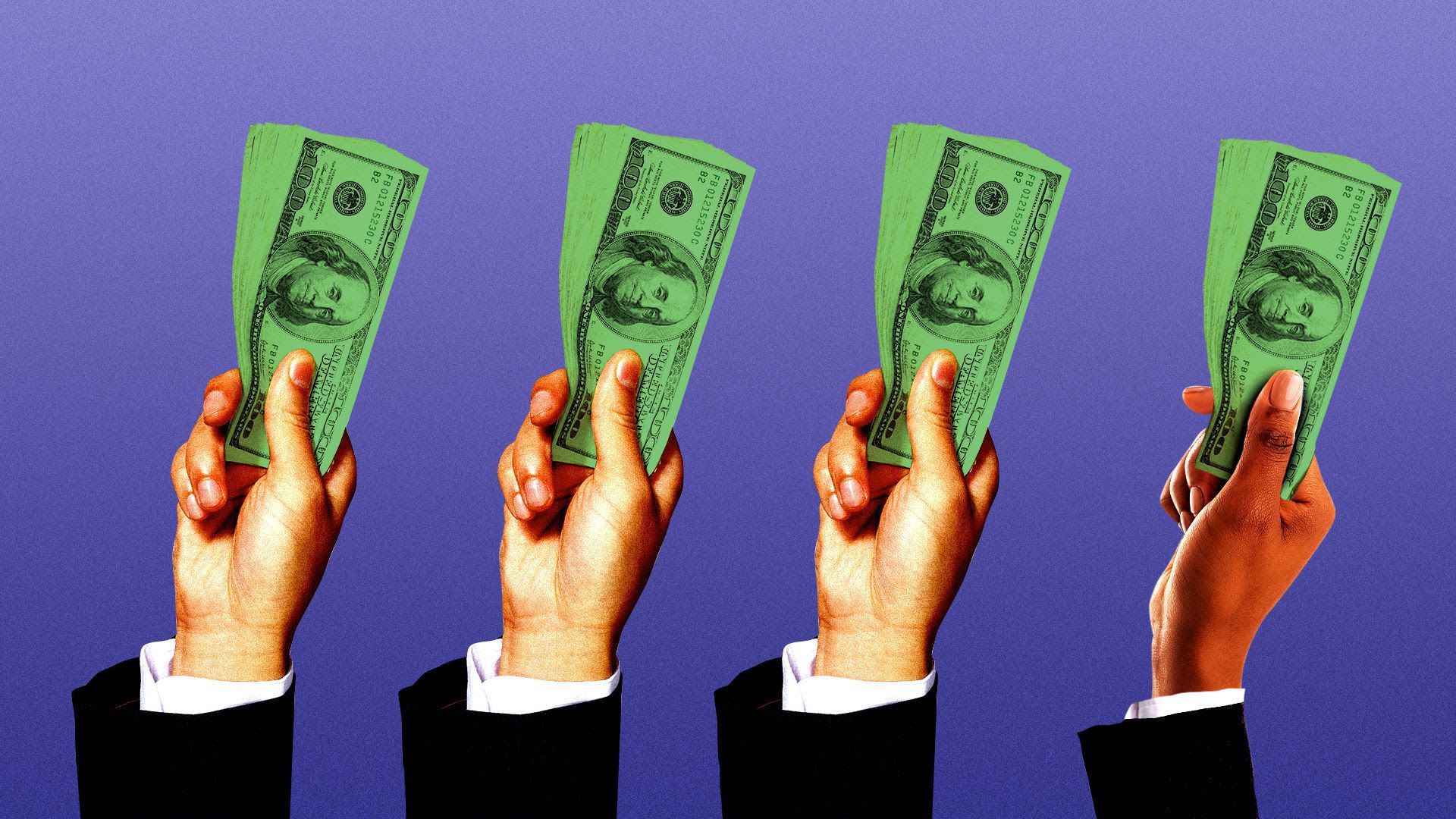 The financial services industry ranks dead last in terms of Americans' perception of how well it's doing in addressing racism, according to a new Edelman study shared exclusively with Axios.
By the numbers: Just 33% of Americans think the sector is doing well in addressing racism. No industry does particularly well, but sports does best, with 44% thinking it's doing well.
Between the lines: 71% of Black Americans think that mortgage lenders demonstrate systemic bias and discrimination. 62% of them think the same thing of banks.
73% of Black Americans say that the credit criteria used by mortgage lenders are biased or discriminatory.
54% of Hispanic Americans think the same thing of auto lenders.
The bottom line ... 57% of Black Americans agree with the statement: "My personal finances would be better off if financial services companies treated people in my racial/ethnic community fairly."
Methodology: The Edelman survey was of 1,500 general population respondents, surveyed from June 11 – June 28, 2021. 941 of them were white, 505 were Black, 502 were Latinx, and 515 were Asian. The U.S. total margin of error is +/- 2.5%, while the margin of error for Black and Latinx respondents is +/- 4.4%.
Go deeper