Smithsonian exhibit catches the history of Latinos and baseball
A bilingual exhibit in Washington, D.C., is focusing on how Latinos transformed baseball in the U.S. and how the game allowed them to fight for civil rights.
The big picture: ¡Pleibol! In the Barrios and the Big Leagues, at the Smithsonian National Museum of American History, opened last month and goes on until summer 2022. The exhibit comes as more than 30% of Major League players are Latino and the nation's pastime becomes more diverse.
Details: The Smithsonian exhibit began five years ago with organizers across 15 states and Puerto Rico. The 145 objects and nearly a dozen oral histories they collected document the history of Latinos and baseball. Visitors to ¡Pleibol! will find:
The uniforms of Mexican American players who worked on Colorado and Wyoming farms starting in the 1920s, and who would later play against Japanese American teams in internment camps.
Objects related to often-forgotten Latino leagues and other leagues that attracted Latina players.
How Mexican Americans in the American Southwest and Puerto Ricans and Cubans in Florida used baseball to combat segregation and discrimination.
What they're saying: "Sometimes, the networks that came out of baseball were networks that allowed them to find health care and to find services that they needed, to become part of their local churches or support local community centers and businesses," curator Margaret Salazar-Porzio told PBS NewsHour.
Salazar-Porzio said it was important for the exhibit to be fully bilingual and to touch on why the game was so transformative to Latinos in the U.S.
"We can play baseball and we can become part of these larger communities, but then, other times, they weren't accepted and they had their own community. And they were fine with it."
The intrigue: The exhibit also doesn't shy away from the painful effects the game has had on Latino communities.
A special section discusses how the construction of Dodger Stadium in Los Angeles resulted in the forceful removal of Mexican American families who had lived in the area for generations.
The struggles of Black Latino players who faced double discrimination trying to play the game they loved are also featured.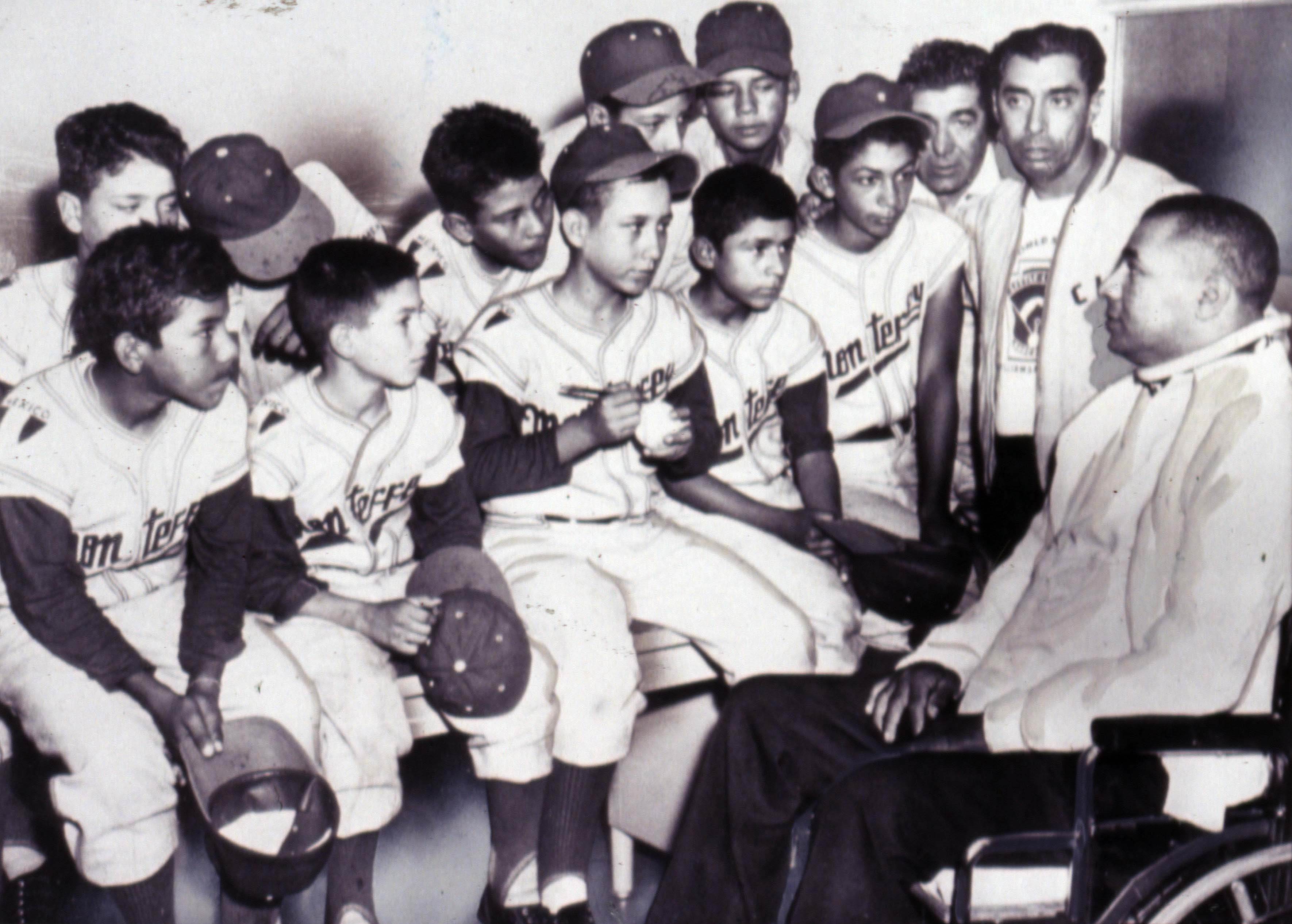 Go deeper:
Go deeper