Scoop: Dem fundraising platform ActBlue boots Cuomo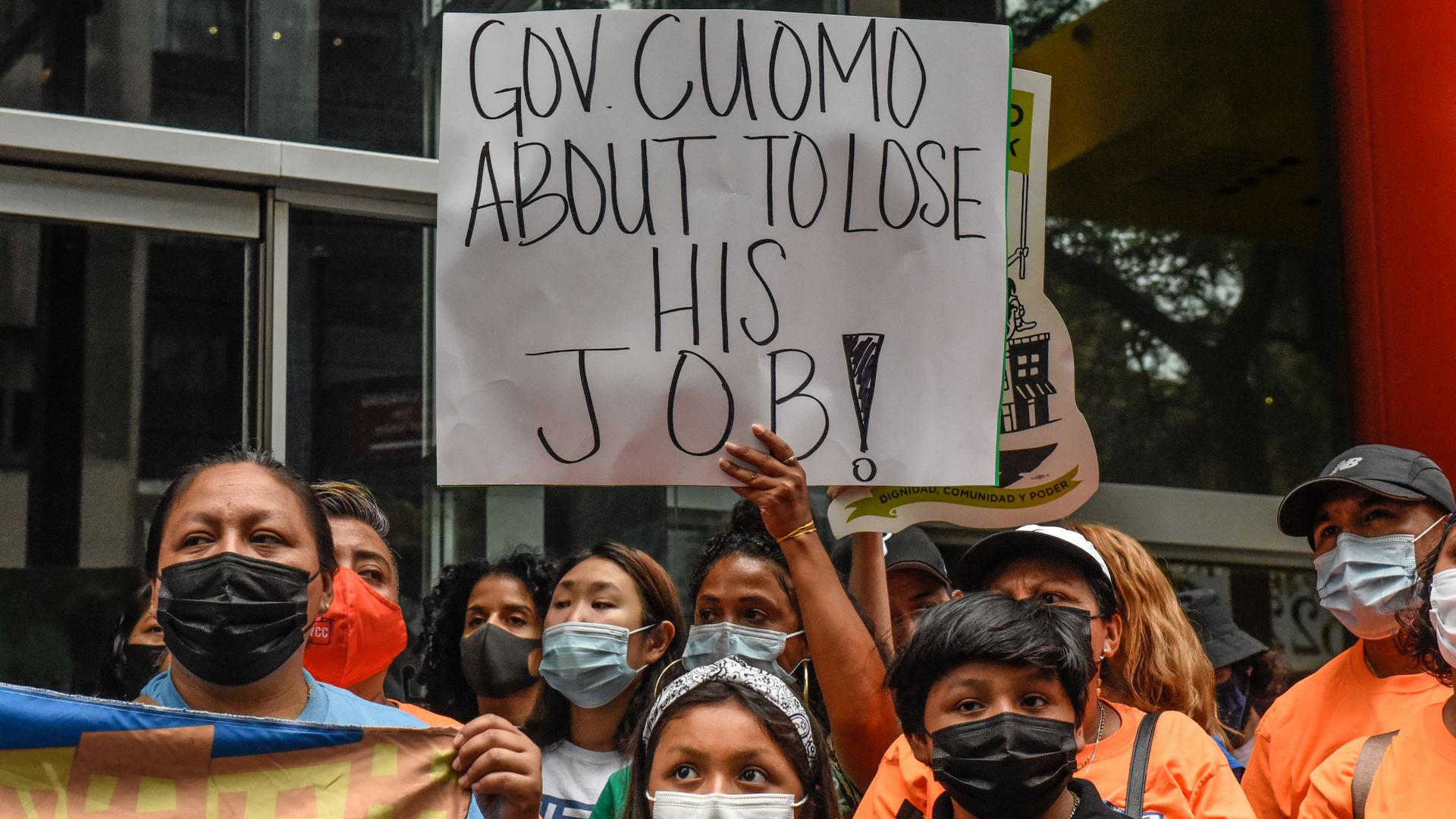 The Democratic fundraising platform ActBlue has removed a donation page that New York Gov. Andrew Cuomo's campaign committee used to solicit contributions, the company confirmed to Axios.
Driving the news: ActBlue is the lifeblood of grassroots Democratic fundraising. Its decision to cut off Cuomo following damning allegations of sexual harassment and assault deals a body blow to what's left of his political future.
ActBlue donation pages for Cuomo's campaign and PAC were no longer active on Thursday afternoon.
"You have attempted to make a contribution to a fundraising page that has no active recipients," an error message on both pages now reads. "Either the page's owner has removed all committees or organizations from the page, or we have concluded processing contributions for these committees or organizations."
ActBlue confirmed in an email to Axios it's no longer processing donations to the Cuomo campaign.
The big picture: Democrats all the way up to President Biden have called on Cuomo to resign, but the three-term governor has refused.
Lawmakers in Albany are expected to begin proceedings to impeach him.
For the time being, Cuomo remains a candidate for re-election.
Cuomo has historically raised very little through the sorts of small-dollar donations that ActBlue generally processes. But its decision to boot him from the platform is a major rebuke by a prominent node in the Democratic political apparatus.
Between the lines: ActBlue took similar action last year against a Democratic candidate who admitted to sharing revenge porn.
The company told Kansas statehouse candidate Aaron Coleman he was "out of alignment with ActBlue's mission."
ActBlue faced questions about whether it would hold Cuomo to the same standard after New York Attorney General Letitia James released a lengthy report on Tuesday detailing widespread allegations of sexual misconduct and retaliation by Cuomo and his top aides.
Go deeper