Education secretary: Don't let "politicization" disrupt efforts to reopen schools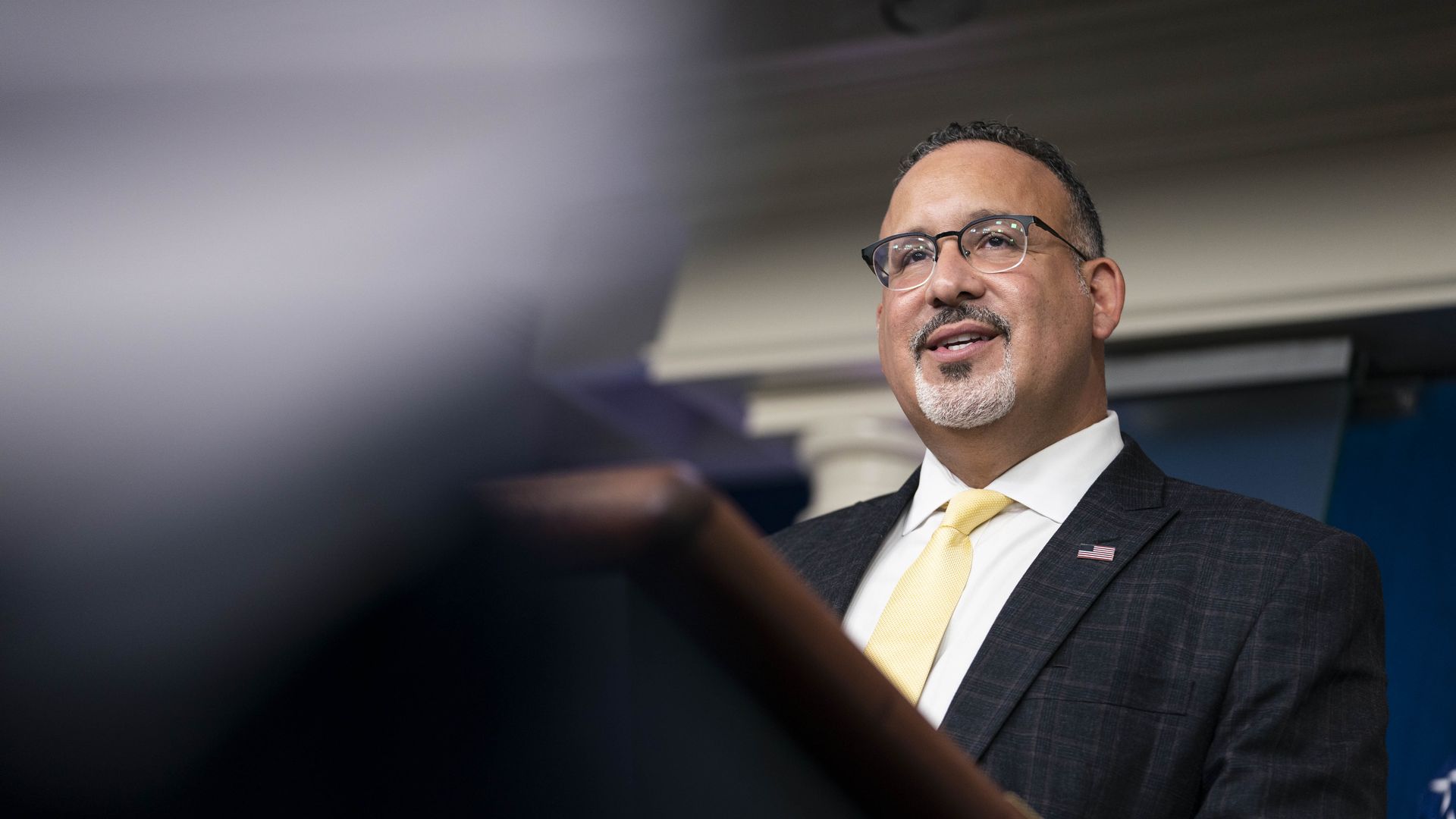 Education Secretary Miguel Cardona on Thursday warned Americans not to let politics get in the way of schools safely reopening.
Why it matters: Some states have barred mask mandates, which Cardona said could impact students, faculty and staff as they return to school this fall. Such policies don't put students' needs "at the center," he added.
The spread of the Delta variant has reignited debate about the need for masks and vaccines inside classrooms.
What he's saying: "The tools are there, it's just — are we following the mitigation strategies?" Cardona told reporters during a White House press briefing.
"You know what I'm worried about? The adult actions getting in the way of schools safely reopening," he said, noting that such actions "go against" recommendations from the CDC.

"Let our educators educate. Let our school leaders lead. And we can get our schools reopened safely. ... Don't be the reason why schools are disrupted, because of the politicization of this effort to reopen schools."

Cardona specifically addressed Texas and Florida, both of which have implemented policies that prevent public officials from enforcing mask mandates.
He said he wants to work with both states and ensure their students have access to in-person learning.

"It's critically important that we have conversations with governors directly, with state chiefs directly," he added. "At the end of the day, we're talking about students being in classrooms. They've suffered enough."
The big picture: The CDC has urged students, faculty and staff to wear masks even if they are vaccinated.
Go deeper